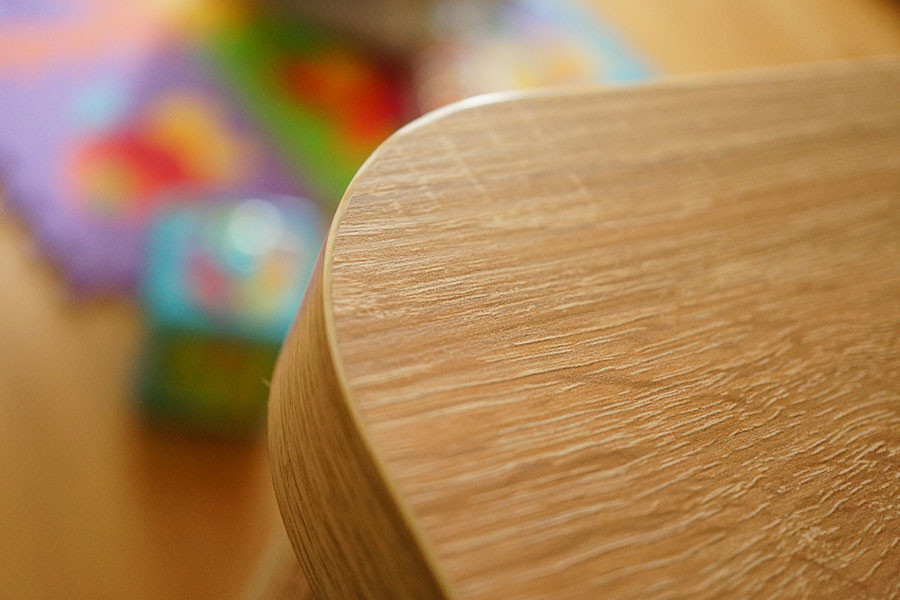 Often customers need a rounded corner on their acrylic or wood, particularly when using it as a table top protector. For the most aesthetically pleasing finish it's important that you follow the same contours of the piece of furniture you're placing it on and to do this you'll need to know the radius of the corner. But how do you work out the radius of a corner? We've written this simple guide to help you.

You will need:
2 straight edges
A curved corner
Step 1. Place a straight edge along each surface edge of the curved corner as in the diagram below and mark the points where the curve starts (A)
Step 2. From (A) create straight lines so that they both meet to make a quarter of a circle.
Step 3. Measure the length of each line, they should be the same. This is your radius.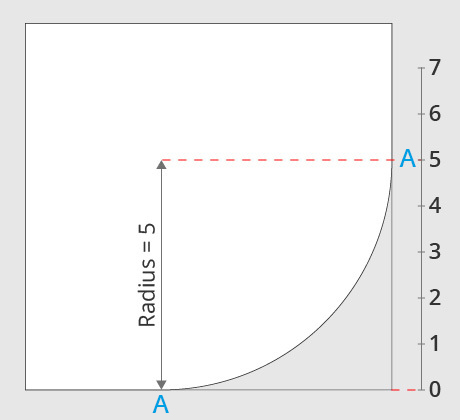 Now that you know the radius you can have us cut it for you on your cut to size acrylic or wood sheets. Select 'yes' for rounded corners, click on the corners you'd like rounded (top left, top right, bottom left, bottom right) and then use the dropdown to select your radius. Please note radius corners are in millimetres and the minimum we can do with our CNC cutters is 5mm.