Nestled in the Sussex Countryside
Cut My was founded in 2016 by serial entrepreneur James Bryant, he spotted a gap in the market and jumped right in. Fast forward to today and we've shipped over 211,000 orders, are a team of over 65 members of staff and growing.
We take pride in producing high-quality work that exceeds your expectations. From our quick turnaround to excellent customer service and great quality cutting services, we've become a popular supplier of bespoke cut cut-to-size plastic sheeting.
Most of our projects involve very simple cuts. But you might have a seriously complex design in mind. That's no problem at all. We'll handle it with professionalism and confidence. You might have a prototype to create. That's no problem either, it's something we deal with frequently. You might even want to arrange a production run, and that's great too.
We handle every kind of plastic cutting project, from super-easy to extremely complex, and you'll be thrilled with the quality of our work.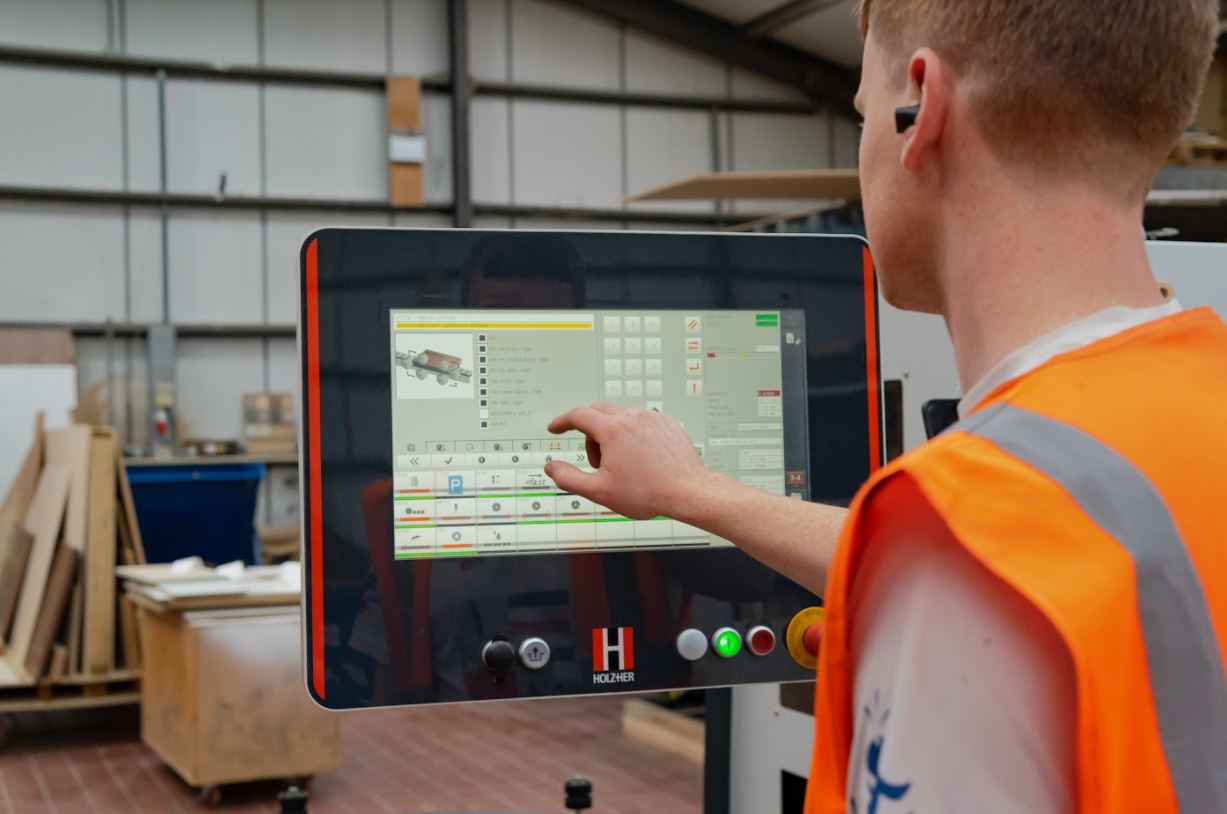 The Latest Tech
The technology we use is state-of-the-art. We use specialist saw tools for most of our cutting jobs. Our top class Computer Aided Design tool converts designs via CAD CAM for machining with cutting-edge laser and CNC tech, known for their accuracy. And we store your designs safely and securely on our system for you in case you ever need them again.
Whatever plastic sheet product you want, we have the in-house capabilities to cut it to any size or shape you like. If you're after beautiful polycarbonate sheets, we do that. If you want gorgeous splashbacks, we can do that for you. Mirrored acrylic is never a problem. Rugged exterior plastic sheeting is on our list, too. As is coloured and plain acrylic sheeting. Whatever you need, we'll pull out all the stops to provide it quickly and efficiently.
Our Mission
Our aim is to save you time and effort, we cut a range of materials for you so that you can get on with your DIY project.
We're currently striving to do this in the most sustainable way possible. All our offcuts go into heating our manufacturing facility and we're currently working towards reducing packaging and supplying only recycled acrylic.
Watch the Team in Action
Here's our latest video with some of our team making our made to measure floating shelves.

Join our community of like-minded DIYers
Share your projects and get advice on your next one in our Facebook Group
Had to chase up item late from expected…
Had to chase up item late from expected dispatch. When company contacted received item in a couple of days. Happy with product.
Excellent product and great…
Excellent product and great communication when I had a query
I got exactly what I ordered
I got exactly what I ordered
Value For Money
Made to measure, good product, value for money, delivered on time.
Delivered on time in good condition
Delivered on time in good condition. Maybe could have mentioned that both sides were covered in blue protective film.
Good choice and prices
Good choice and prices, delivered on time.
First order was damaged but no problem…
First order was damaged but no problem replacing with a quick phone call. Thank you.
Superb!
Superb! My order arrived promptly and as instructed. The materials were cut precisely to my measurements. Relatively straightforward to put up ( after having to board my wall as it wasn't perfect. End results- Simply stunning!!!!! Absolutely recommend… Thankyou so much for helping to make my project a reality!
Good Value Excellent Service
Needed a perpex sheet to replace an indoor glass pane. Sent the measurements online and received a prompt delivery with the exact measurements. Well priced and good value for money.
This company is amazing
This company is amazing. My order was dealt with quickly and has proved to be of excellent quality. Before I placed my order, they emailed it to me so I could review it. Being a lady of senior years I found this invaluable. I will definitely use them again. Five stars all round.
Cut perfectly to my measurements…
Cut perfectly to my measurements arrived exactly when stated. Very pleased. Thank you.
Excellent service and delivery
Excellent service and delivery
Quick delivery and problem sorted…
Quick delivery and problem sorted efficiently. Nice product.
Totally professional service and…
Totally professional service and excellent quality product.
On the right track
There is no way of getting Cut My to answer an email or even bother viewing the chat. Tried three times, over weeks, to no avail. OK, so the choice of products and services is brilliant, and the products ordered are cut to exactly the size and delivered promptly (samples not quite so, had to wait a while), but if something goes wrong, there is no way to resolve it short of showing up in person. Should I have more luck by leaving you this review here on the offchance you might respond: order # 000648983, you sent me the wrong thickness of acrylic sample. I need 3mm, you sent me 5mm. Could you please send me the 3mm instead? Yes, I can imagine what a 2mm less thickness looks like, but I can't see how much that imaginary acrylic bends, so I'd really like to experience it in person. I paid for the sample after all, and you will get my business in the future if I can actually see what I'll be buying. Update 5/12/23 Still no contact... Update 7/12/23 They eventually responded to the chat and a nice guy also rang me just now to arrange for a sample replacement to be sent out, so I'll update the review once it arrives. So far so good.
Ordered 7 pieces of 6mm…
Ordered 7 pieces of 6mm Acrillic/Perspex clear various sizes for my new enclosure for my CNC all were cut,packaged perfectly and arrived on time Quality of the Perspex and sizes and packaging were perfect my enclosure is now built well proud I would highly recommend this company and will be buying from them again in the future
Easy to deal with
Easy to deal with. Got exactly what we wanted
Shaker doors - top quality at a really good price.
Having previously bought a lot of MDF board cut to size to make an integrated wine rack and fitted shelf unit, I decided to go ahead and purchase 4 cabinet doors for cupboards in alcoves in our sitting room we were planning. I had already bought 4 doors from a company on eBay which were a standard size and whilst the dimensions were ok, they didn't really work so reluctantly decided to splash out and get 4 made to the exact size we wanted and ditch the unused ones. So, so glad I did, the quality of the new doors is far superior, the edges are finished so will give a really good finish when painted, the construction of the doors means the internal angles are sharp (not a routed curve) and the overall look and feel is very, very good. If you're thinking of giving your kitchen a makeover and replacing your doors with a shaker design I would wholeheartedly recommend that you go with it - whilst our project was not a kitchen, the look of the cabinets once finished will rival a bespoke joinery product!