Had to chase up item late from expected…
Had to chase up item late from expected dispatch. When company contacted received item in a couple of days. Happy with product.
Excellent product and great…
Excellent product and great communication when I had a query
I got exactly what I ordered
I got exactly what I ordered
Value For Money
Made to measure, good product, value for money, delivered on time.
Delivered on time in good condition
Delivered on time in good condition. Maybe could have mentioned that both sides were covered in blue protective film.
Good choice and prices
Good choice and prices, delivered on time.
First order was damaged but no problem…
First order was damaged but no problem replacing with a quick phone call. Thank you.
Superb!
Superb! My order arrived promptly and as instructed. The materials were cut precisely to my measurements. Relatively straightforward to put up ( after having to board my wall as it wasn't perfect. End results- Simply stunning!!!!! Absolutely recommend… Thankyou so much for helping to make my project a reality!
Good Value Excellent Service
Needed a perpex sheet to replace an indoor glass pane. Sent the measurements online and received a prompt delivery with the exact measurements. Well priced and good value for money.
This company is amazing
This company is amazing. My order was dealt with quickly and has proved to be of excellent quality. Before I placed my order, they emailed it to me so I could review it. Being a lady of senior years I found this invaluable. I will definitely use them again. Five stars all round.
Cut perfectly to my measurements…
Cut perfectly to my measurements arrived exactly when stated. Very pleased. Thank you.
Excellent service and delivery
Excellent service and delivery
Quick delivery and problem sorted…
Quick delivery and problem sorted efficiently. Nice product.
Totally professional service and…
Totally professional service and excellent quality product.
On the right track
There is no way of getting Cut My to answer an email or even bother viewing the chat. Tried three times, over weeks, to no avail. OK, so the choice of products and services is brilliant, and the products ordered are cut to exactly the size and delivered promptly (samples not quite so, had to wait a while), but if something goes wrong, there is no way to resolve it short of showing up in person. Should I have more luck by leaving you this review here on the offchance you might respond: order # 000648983, you sent me the wrong thickness of acrylic sample. I need 3mm, you sent me 5mm. Could you please send me the 3mm instead? Yes, I can imagine what a 2mm less thickness looks like, but I can't see how much that imaginary acrylic bends, so I'd really like to experience it in person. I paid for the sample after all, and you will get my business in the future if I can actually see what I'll be buying. Update 5/12/23 Still no contact... Update 7/12/23 They eventually responded to the chat and a nice guy also rang me just now to arrange for a sample replacement to be sent out, so I'll update the review once it arrives. So far so good.
Ordered 7 pieces of 6mm…
Ordered 7 pieces of 6mm Acrillic/Perspex clear various sizes for my new enclosure for my CNC all were cut,packaged perfectly and arrived on time Quality of the Perspex and sizes and packaging were perfect my enclosure is now built well proud I would highly recommend this company and will be buying from them again in the future
Easy to deal with
Easy to deal with. Got exactly what we wanted
Shaker doors - top quality at a really good price.
Having previously bought a lot of MDF board cut to size to make an integrated wine rack and fitted shelf unit, I decided to go ahead and purchase 4 cabinet doors for cupboards in alcoves in our sitting room we were planning. I had already bought 4 doors from a company on eBay which were a standard size and whilst the dimensions were ok, they didn't really work so reluctantly decided to splash out and get 4 made to the exact size we wanted and ditch the unused ones. So, so glad I did, the quality of the new doors is far superior, the edges are finished so will give a really good finish when painted, the construction of the doors means the internal angles are sharp (not a routed curve) and the overall look and feel is very, very good. If you're thinking of giving your kitchen a makeover and replacing your doors with a shaker design I would wholeheartedly recommend that you go with it - whilst our project was not a kitchen, the look of the cabinets once finished will rival a bespoke joinery product!
DIY Oak Slat Wall Panelling
Create a stunning, modern feature wall with our Oak Slat Wall Panels cut to size and ready to install as soon as they arrive. They couldn't be simpler to install, you literally just stick them to the wall.
The evenly spaced Oak Wall Slats create a contemporary aesthetic, perfect for adding a touch of style and sophistication to any room and creating a unique visual that adds depth and dimension to your walls.
Our Oak Slat Wall Panels are crafted from solid MDF core to provide enhanced durability and stability, ensuring your walls remain strong and sturdy for years.
Designed for ease of installation, our Oak Slat Wall Panelling has a solid MDF back so it can be easily mounted onto your wall with a suitable adhesive, providing a versatile and adaptable solution for creating a feature wall in any space.
Not only do Oak Wall Slats look great, but they also provide practical benefits. Its solid MDF back makes it an ideal room divider to give more privacy in the room or to zone the space in larger open-plan rooms.
All Our Slat Wall Panel Finish Options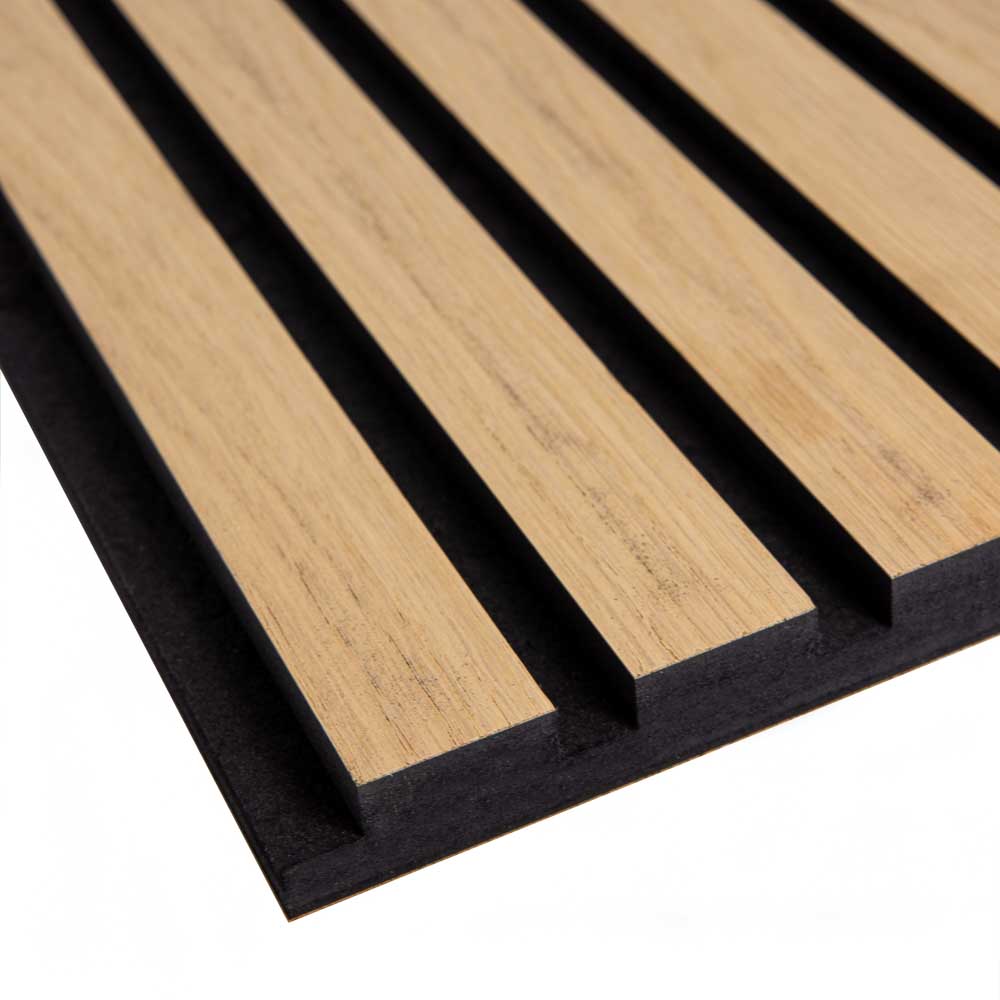 Oak
Our Oak Wall Slats have a premium real-wood veneer applied to the FINSA Fibracolour black core. Our Oak option can be lacquered for durability.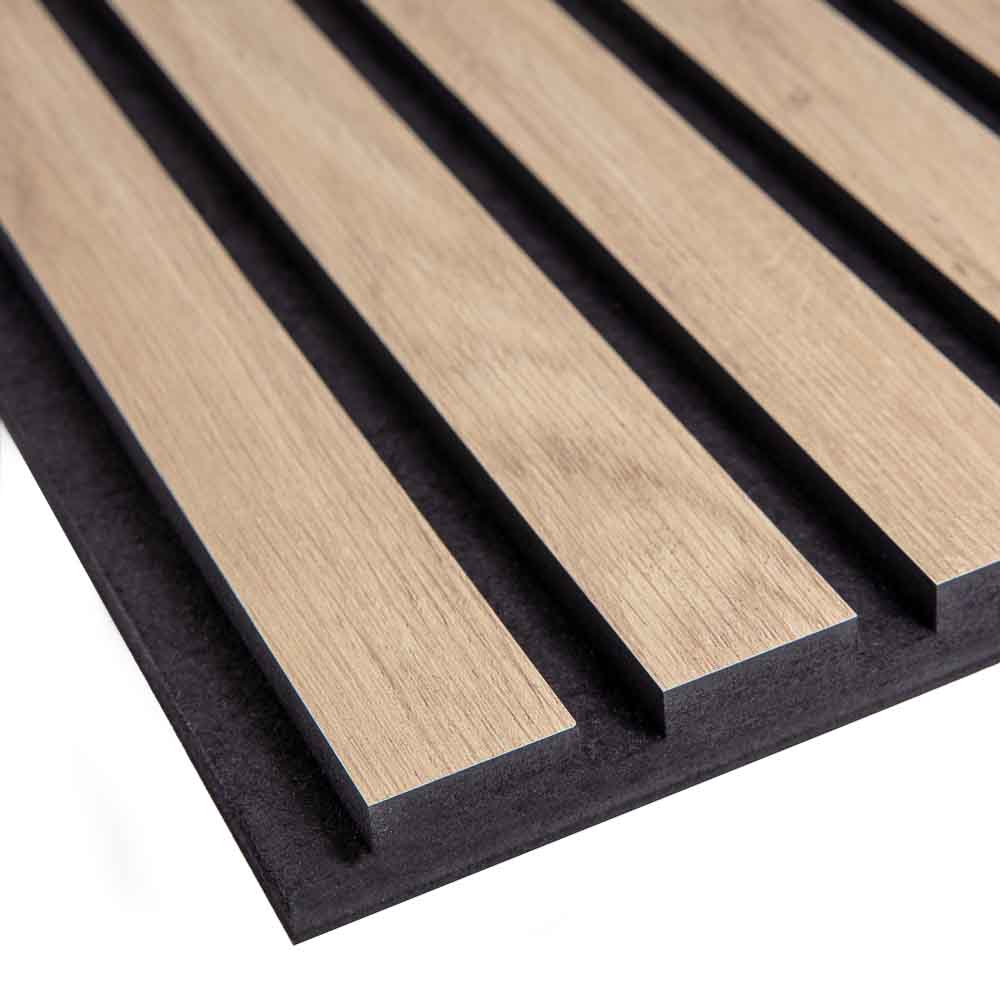 Oak Effect
Our more affordable Oak Effect option gives the visual effect of real Oak using a premium FINSA melamine for the slats.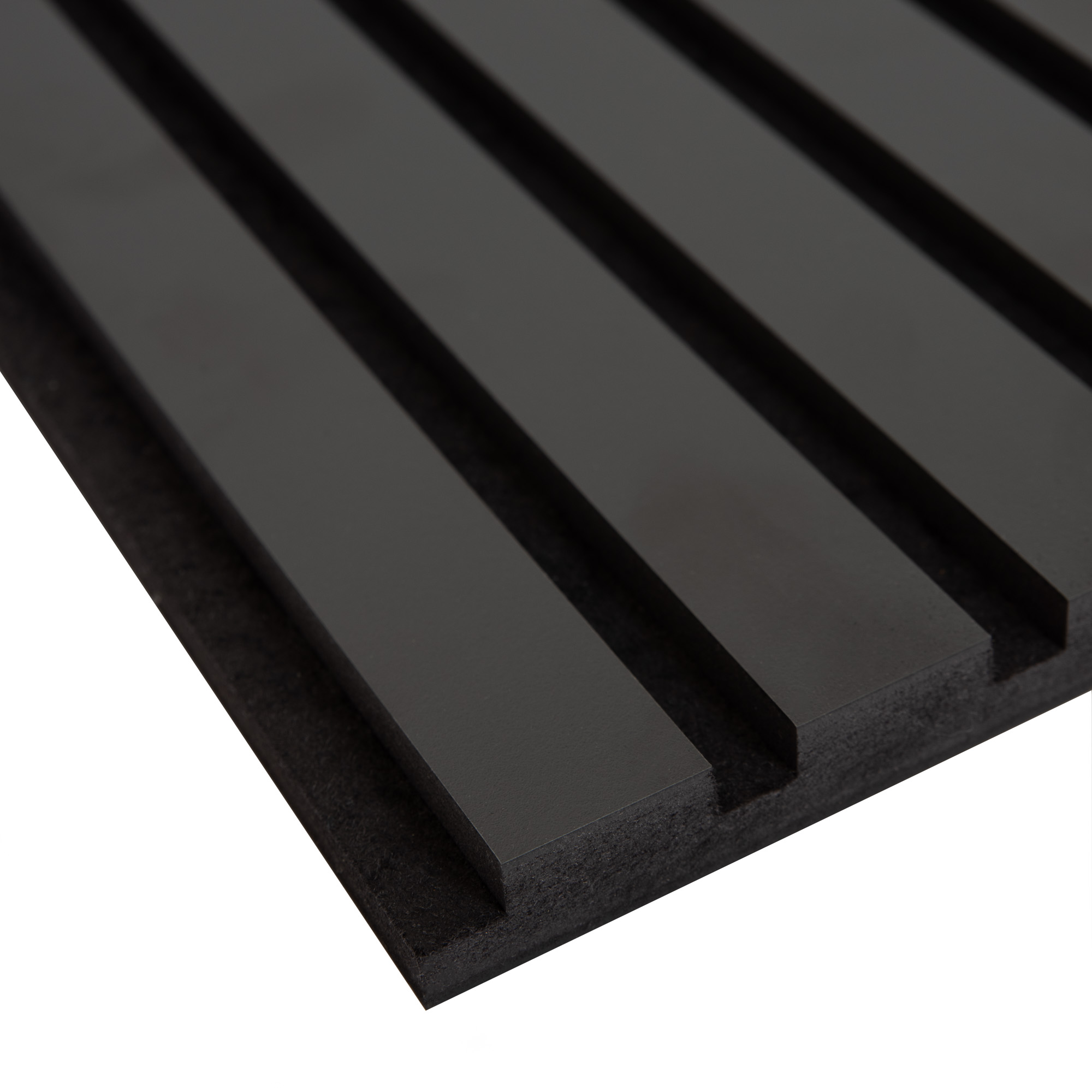 Charcoal
Opt for an ultra-sleek look with deep Charcoal Wall Slats, perfect for a home cinema or office.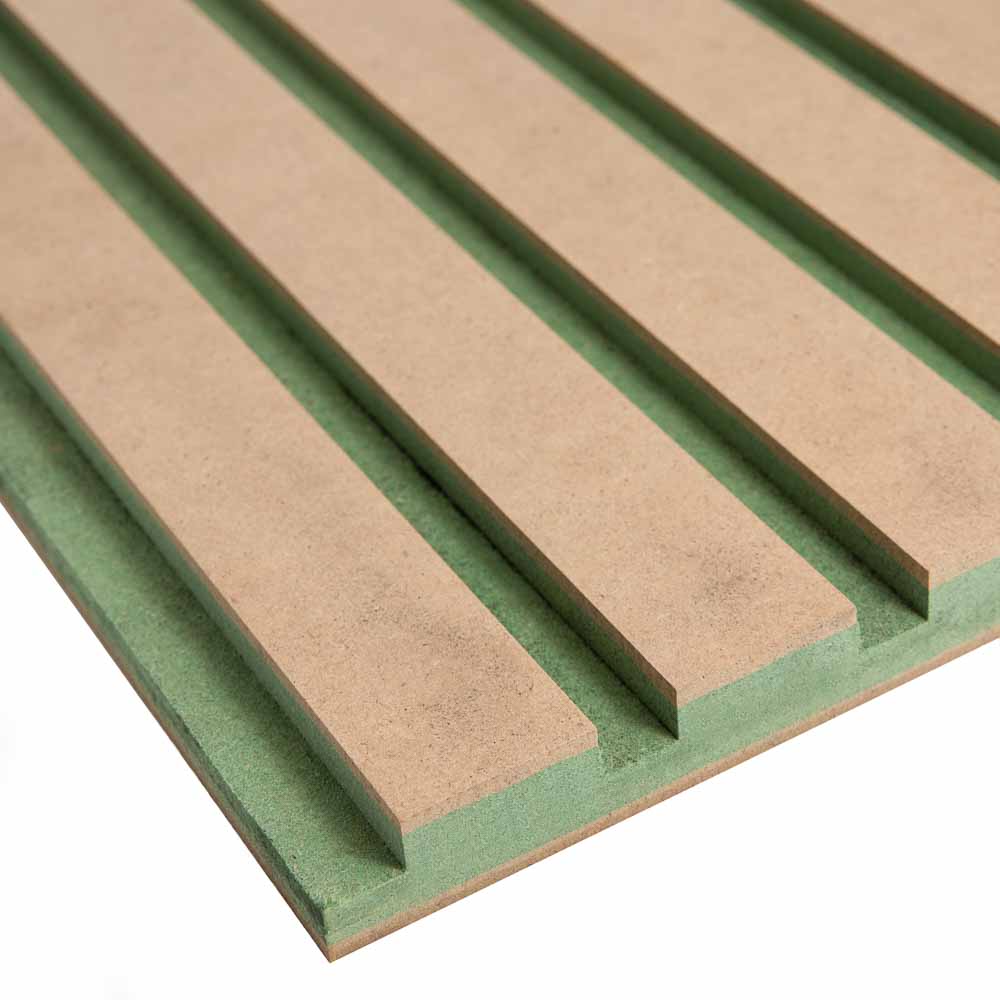 Paintable
Premium quality Medite moisture-resistant MDF which can be primed so it's ready to paint.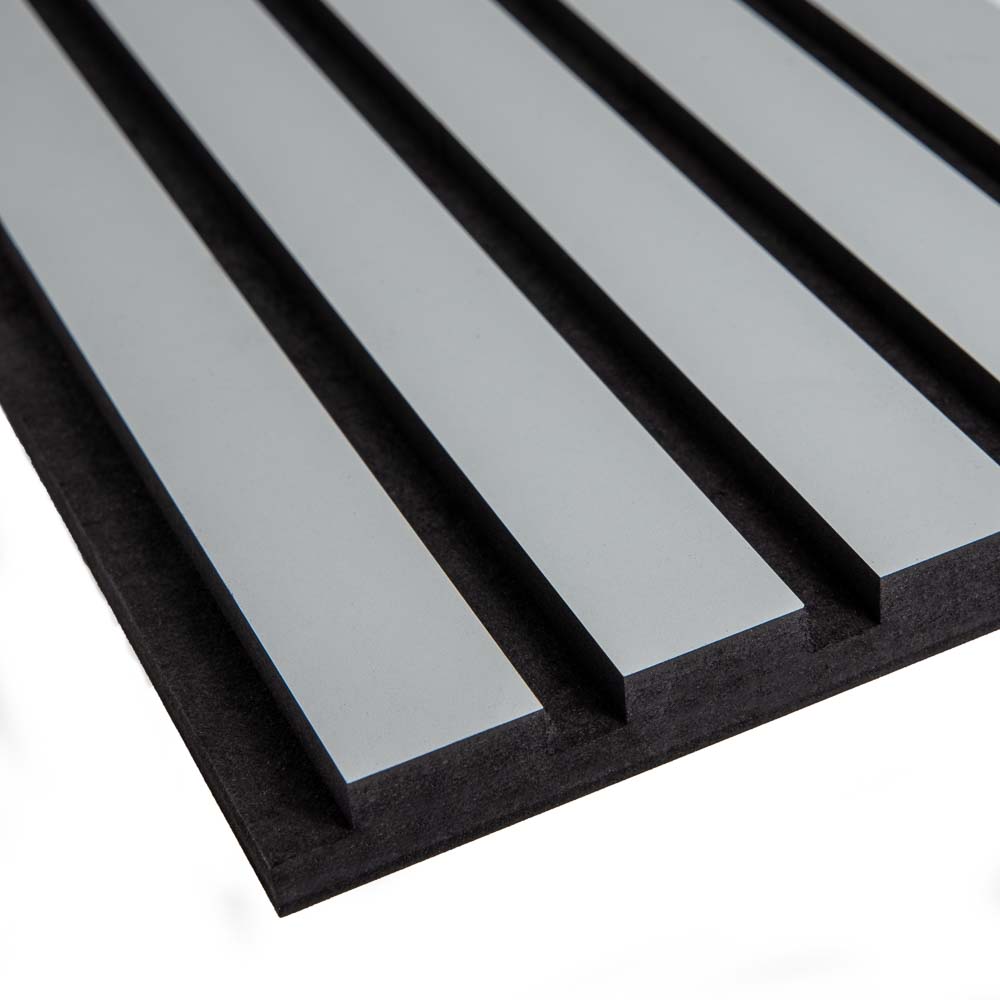 Light Grey
Our light grey finish is popular in modern interiors. The Black MDF core adds depth to the light grey of the wall slats.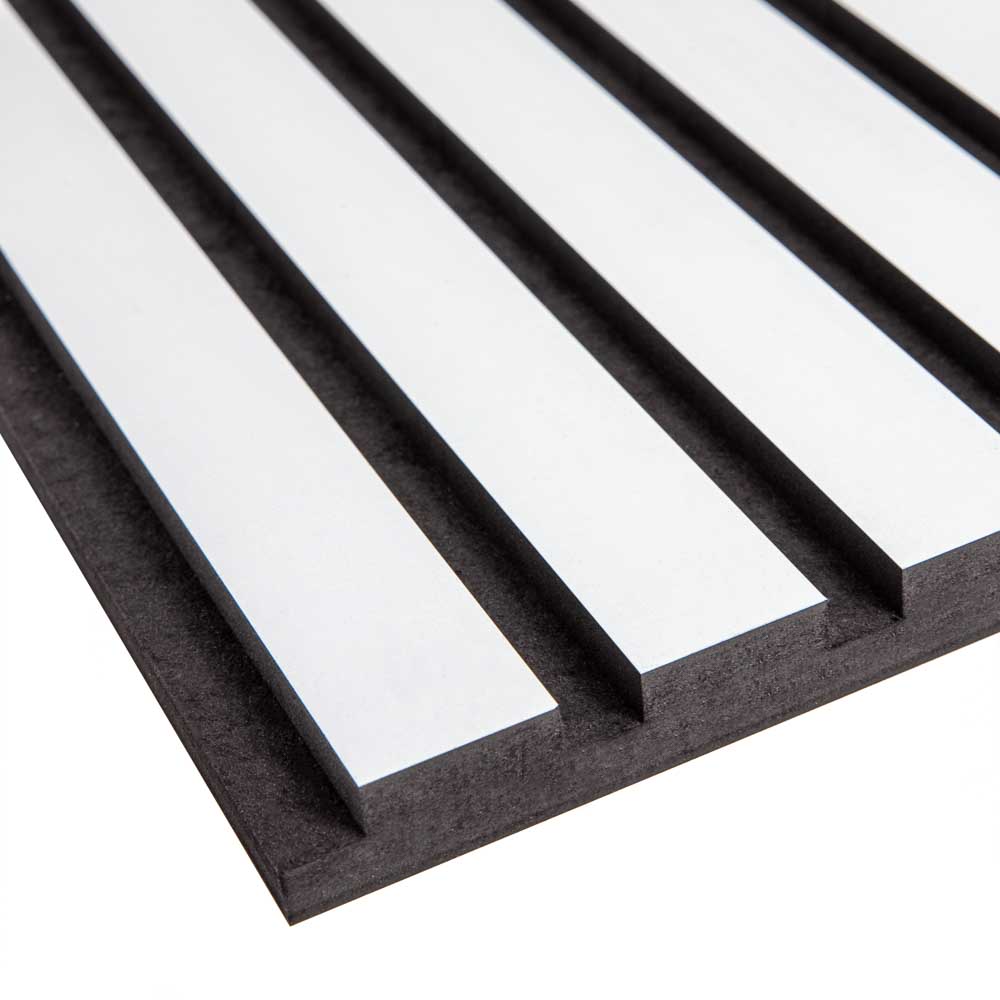 White
For a complete contrast and striking the White Wall Slats really stand out against the black grooves.
Slat Sizing
Full Wall
Create a stunning feature with wall-to-wall Oak Slatted Panelling. If installing wall to wall your panelling may have the end slats slightly smaller or larger than the rest, this is to ensure a seamless fit. The maximum size of the last panel could be 35.5mm and the minimum 14mm depending on the size of your wall. You'll barely notice the different-sized end panels as the wall slats draw your eye to the centre.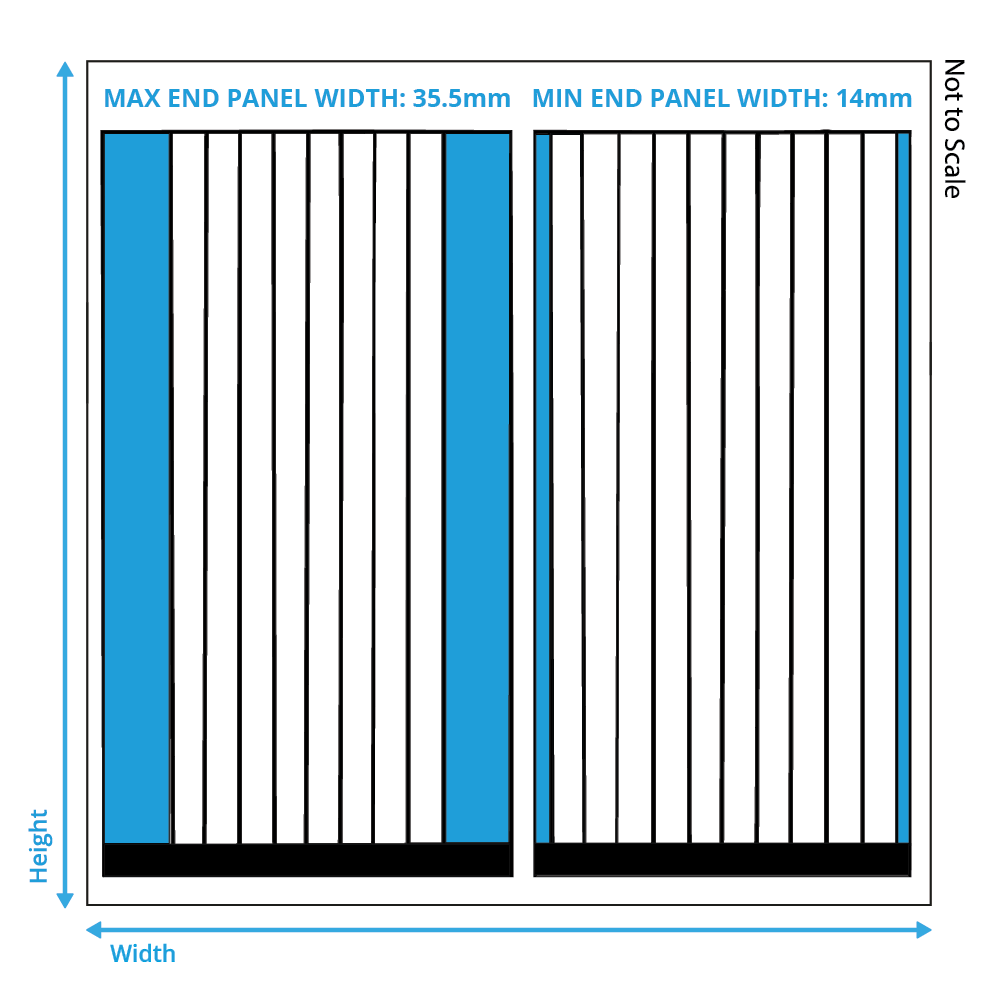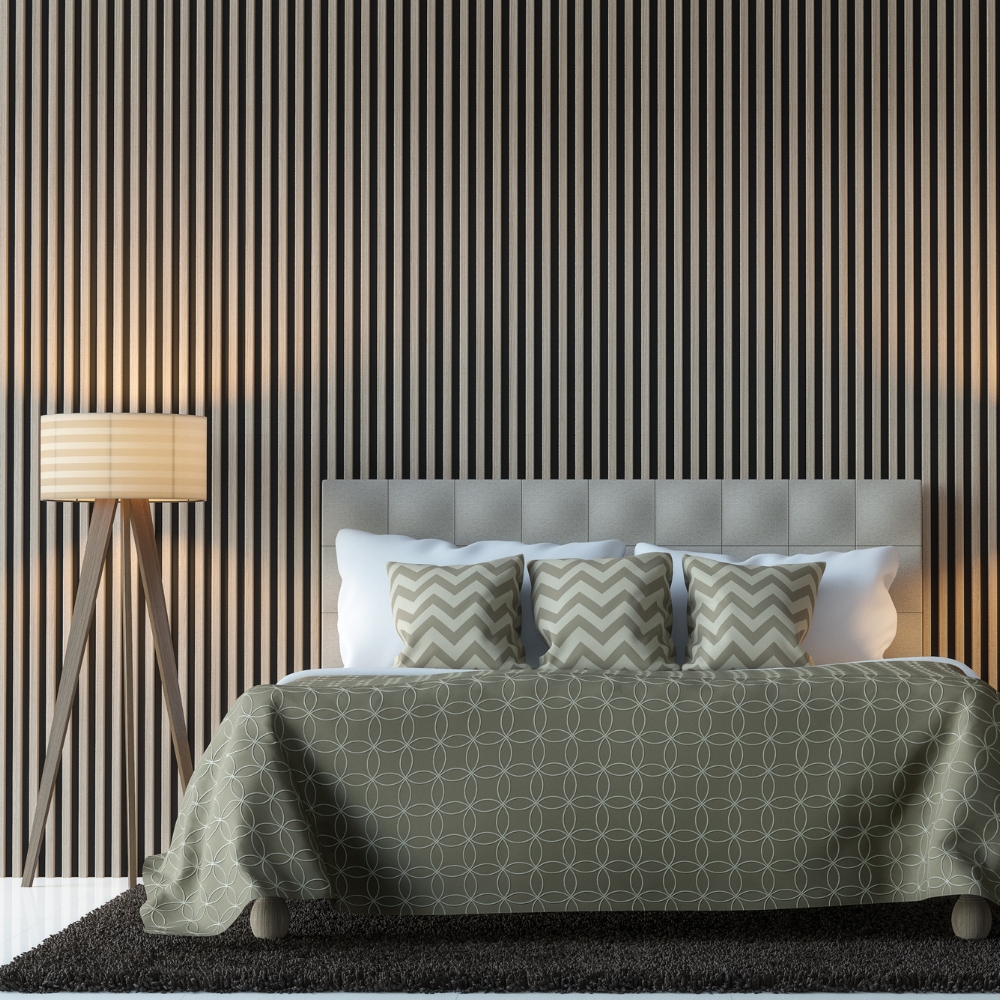 Accent Area
A narrow strip creates a unique and modern focal point in a room. To ensure all your end slats are the same size as all the other slats you'll need to order a width that is a multiple of 40mm +28mm. For example, the following width measurements will have all equal size slats:
| | | | | |
| --- | --- | --- | --- | --- |
| 628mm | 668mm | 708mm | 748mm | 788mm |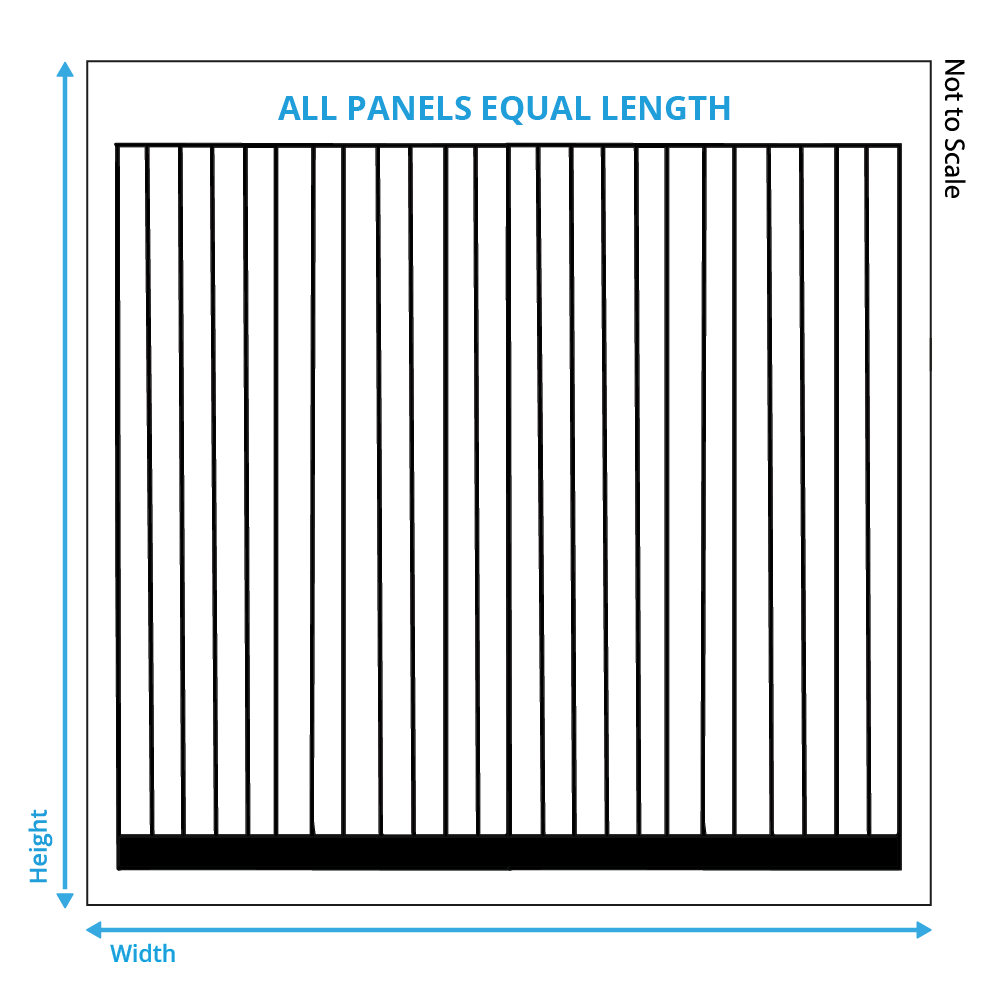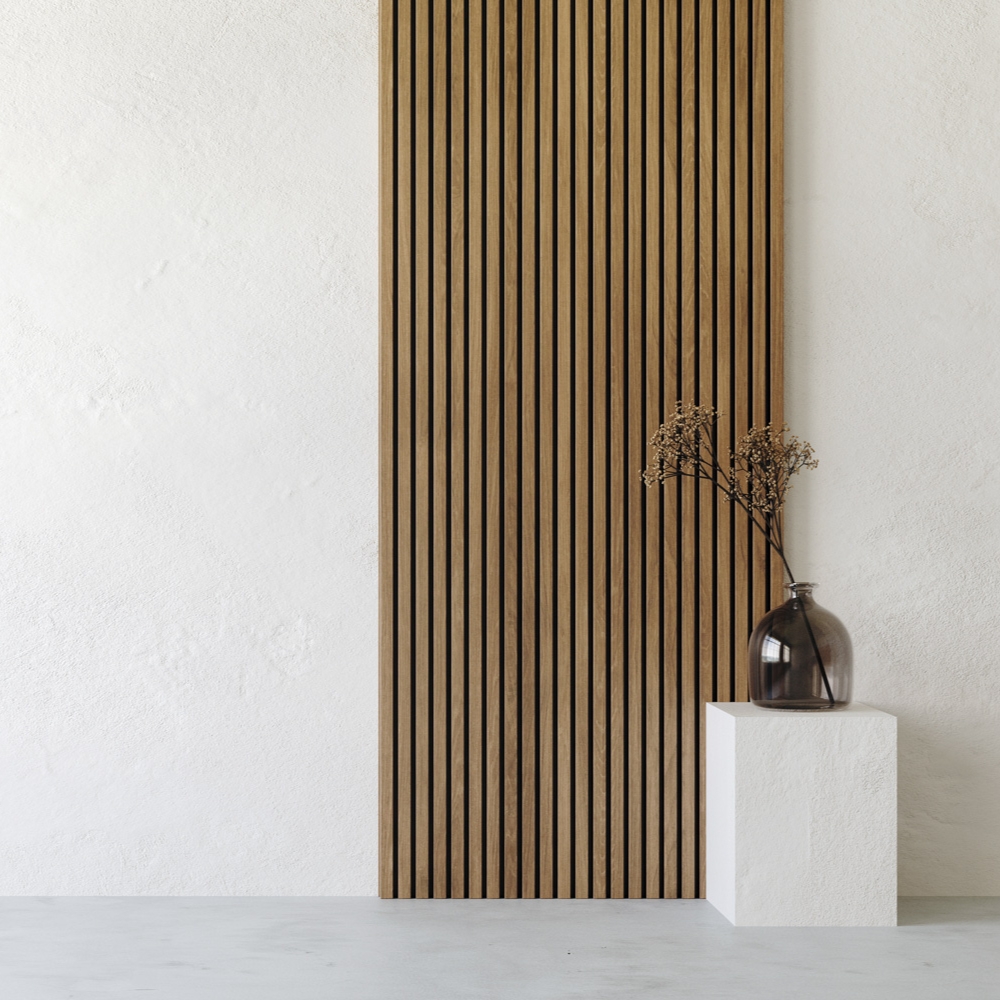 Need some inspiration?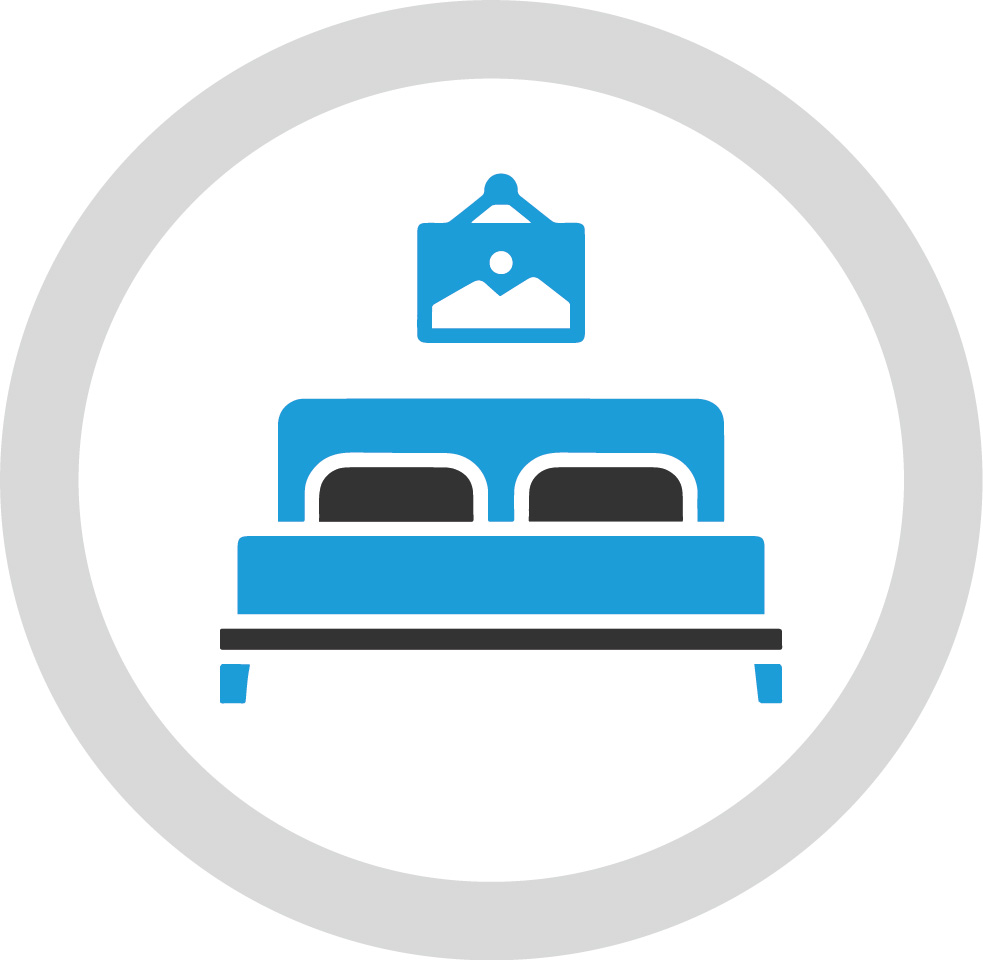 Bedroom
Oak Slat Wall Panelling is often used as a headboard for the bed or as a full-feature wall behind the bed. Using Oak Wall slats behind a TV in the bedroom can help to hide the TV by adding focal interest to the area that draws your eye away from the TV.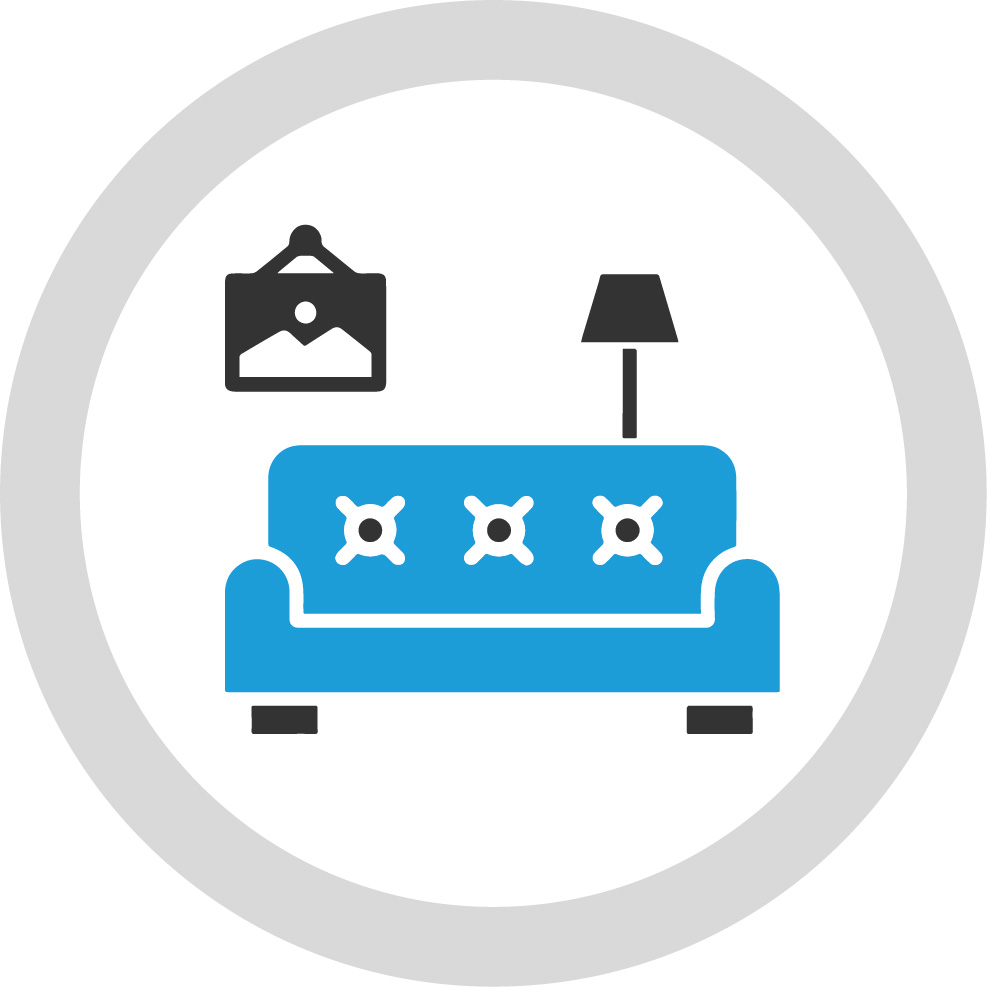 Living Room
Add a touch of interest and add a focal area in the living room, we see a lot of Oak Slatted Panels behind the TV to add interest to the media unit area. In a large open-plan living area, the Oak Slat Panels could also be used as a room divider due to the solid MDF back.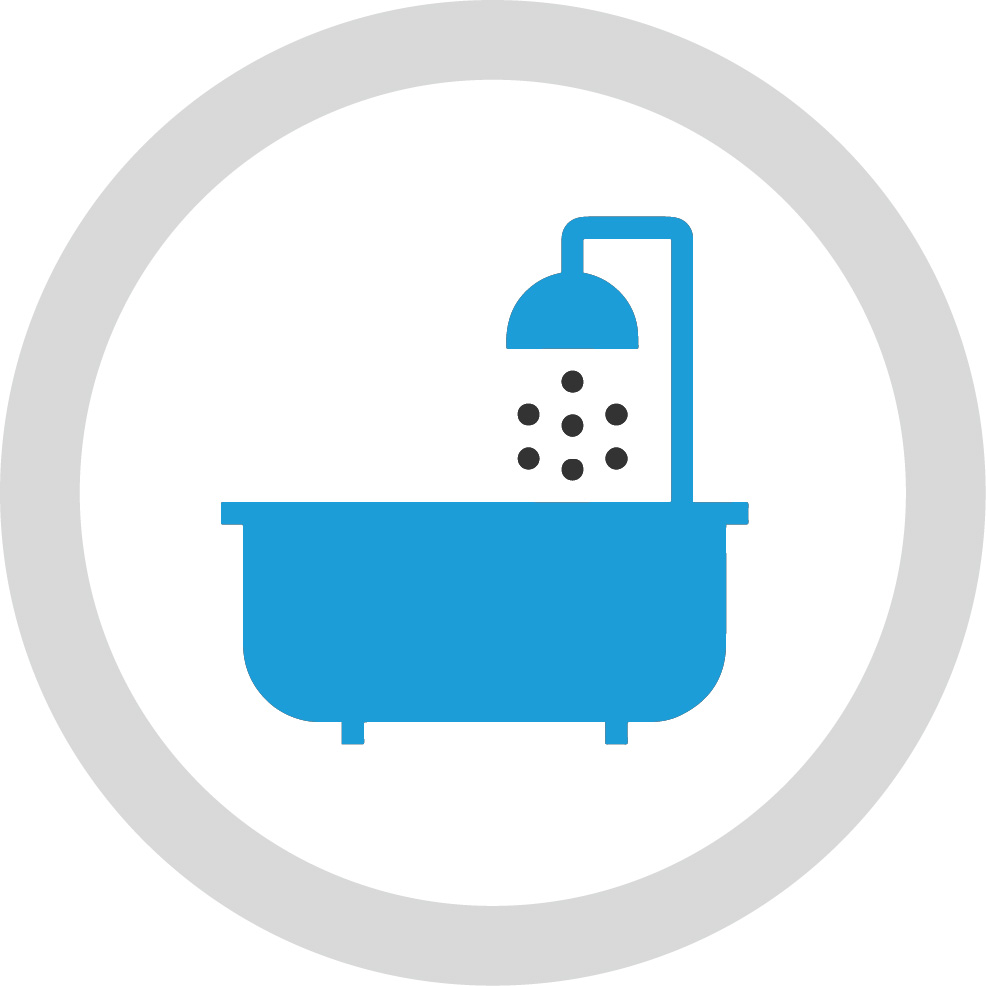 Bathroom
A small section of Oak Slatted Wall Panelling creates a modern sophisticated feature in the bathroom, pair with floating shelves to display your decor or for functional storage baskets.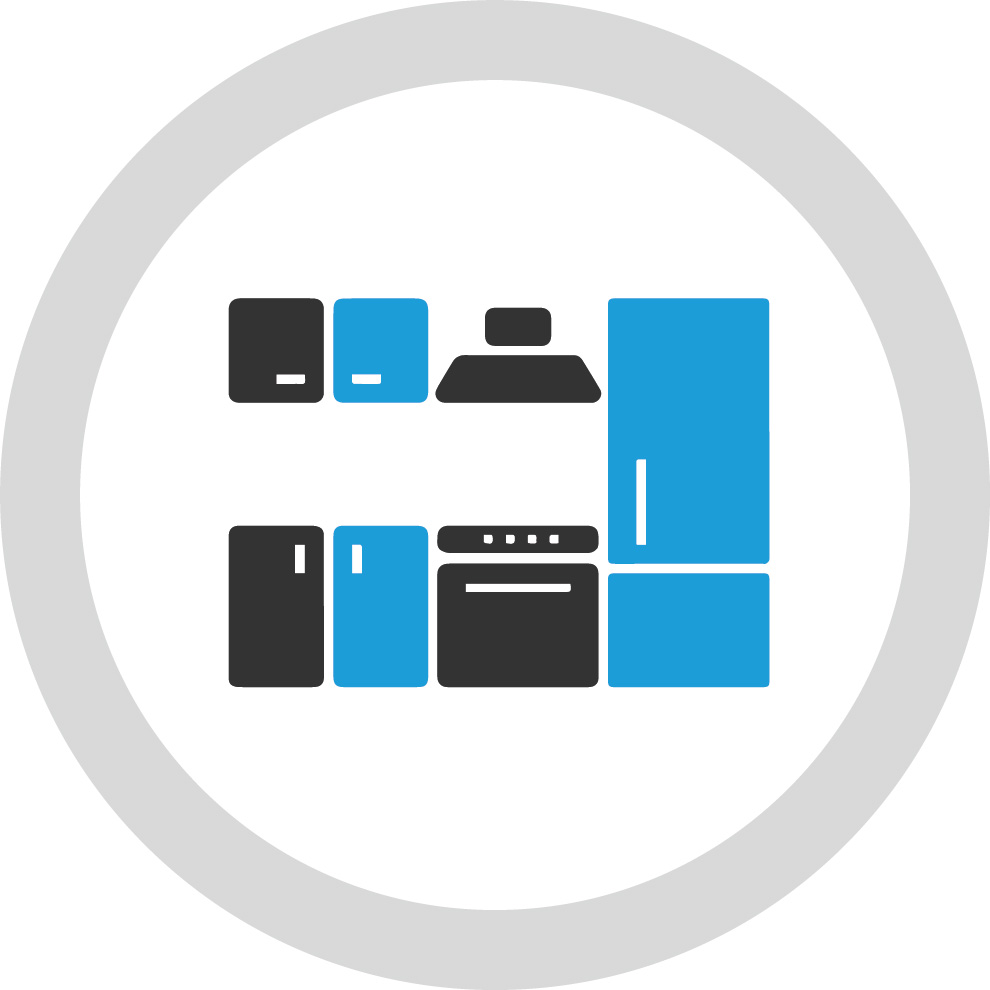 Kitchen
We love seeing Oak Slat Panels used in two areas of the kitchen to create a design that flows seamlessly. We're seeing trends of kitchen makeovers using Oak Slat Panels as end panels as well as the base of the kitchen islands.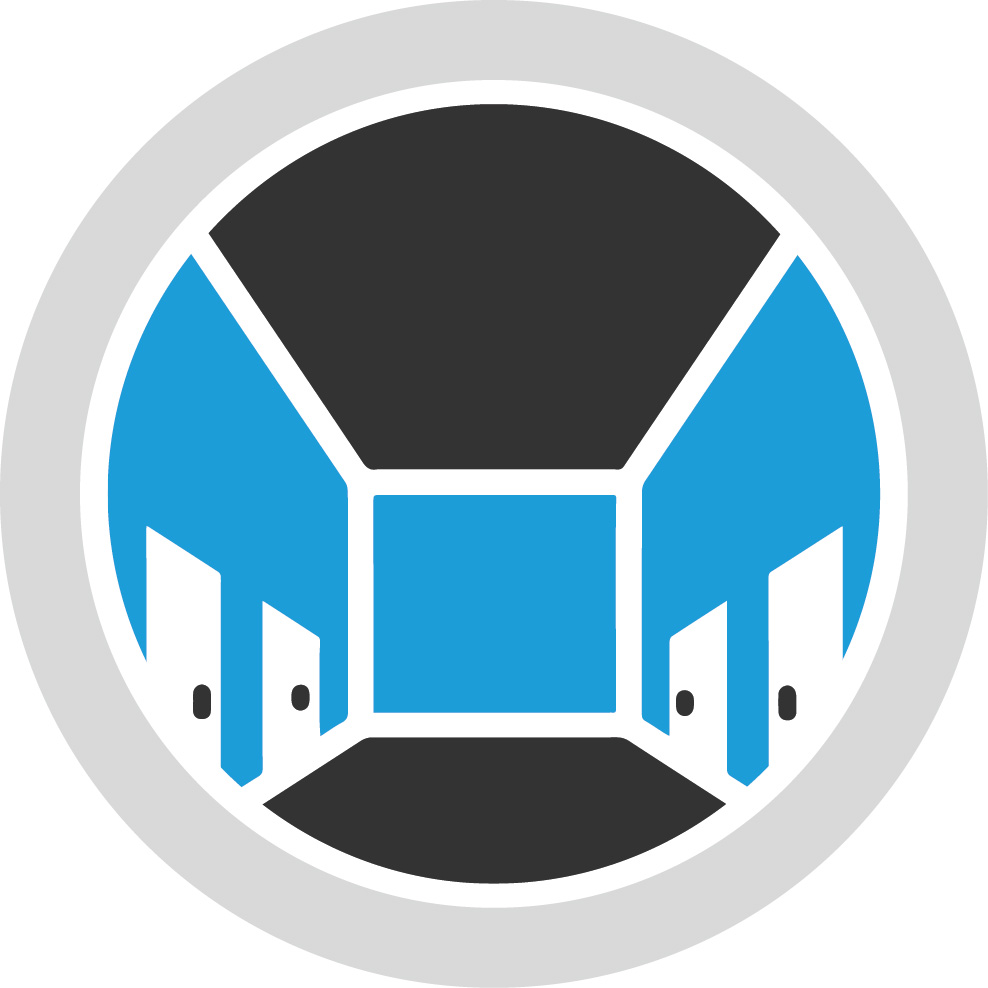 Hallway
Adding a narrow strip of Oak Wall Slats to the hallway adds a focal point to the hallway that is often missing. Having an MDF core means you can easily add hooks to the Oak Slat Panels to hang accessories on. Add floating shelves with pretty baskets to hold all the necessary items you need as you leave the house.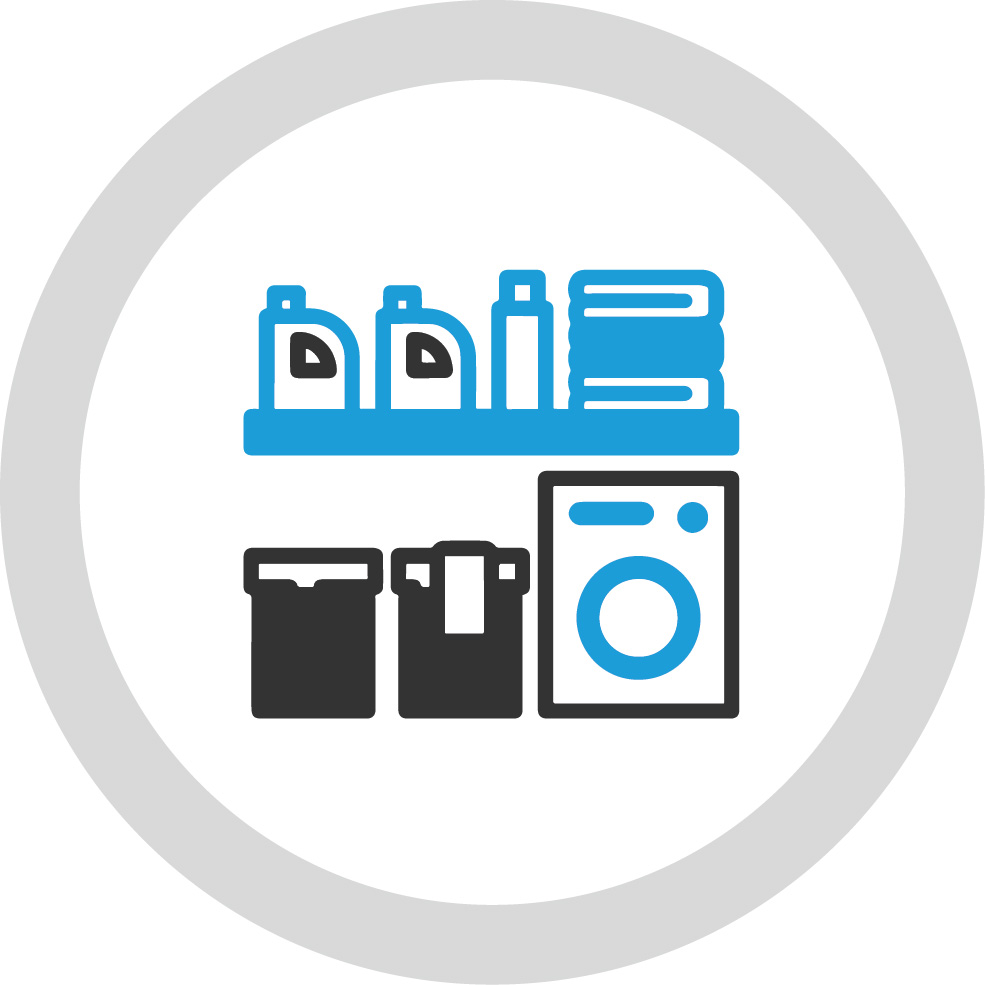 Inspire us!
There are no interior design limitations when it comes to our Oak Slat Wall Panels. We'd love to see what you do with them in your home. Tag @cutmy.uk on Instagram or Facebook. Include before and after photos and you could be featured in our regular Transformation Tuesdays.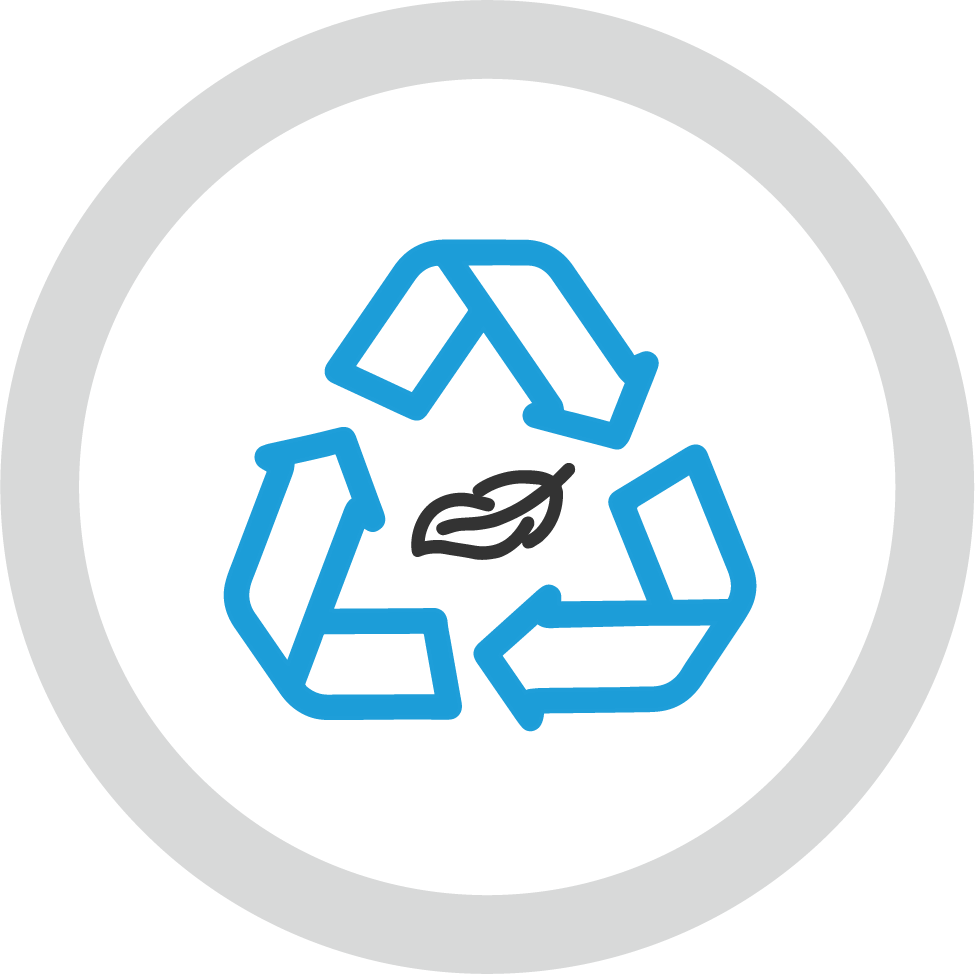 Sustainability
Our oak wall slats are made with premium high-quality FINSA MDF and Melamine. FINSA is a leading company known for its sustainability efforts and commitment to environmental stewardship. With over 80 years of experience in the wood industry, FINSA has positioned itself as a responsible and environmentally conscious business. They are deeply committed to responsible forest management and actively promote sustainable practices in the wood industry, ensuring that the raw materials they use come from responsibly managed forests. FINSA collaborates with forestry certification programs like the Forest Stewardship Council (FSC) and the Programme for the Endorsement of Forest Certification (PEFC) to ensure the traceability and legality of their wood supply.
Installation
It couldn't be simpler to install your Oak Wall Slats. Everything is cut to size for you so all you have to do is apply adhesive and stick to the wall. Your order will come with a physical instruction manual to help you out!
Specifications
| | |
| --- | --- |
| Material | Wood - MDF |
| Finish | Real Oak Wood Veneer |
| Thickness | 18mm |
| Maximum Sheet Size | 2400mm x 1200mm |
| Minimum Sheet Size | 100mm x 50mm |
| Fire Rating | Euroclass D |
| Cutting Tolerances | +/- 1mm |
Delivery Policy
FREE DELIVERY WHEN YOU SPEND £250 OR MORE
All delivery charges include excellent standards of packaging to ensure your order gets to you in great condition.
Economy
Less than 700x700mm or longest side <1300mm
£9.95
Estimated to arrive in 4-5 working days.
Estimated to arrive in 6-8 working days.
Express
Less than 700x700mm or one side <1300mm
£14.95
Estimated to arrive in 3 working days.
Estimated to arrive in 5 working days.
Next Working Day
Less than 700x700mm or one side <1300mm
£29.95
If out of stock, we will contact you to make other arrangements.
Sample Delivery
Estimated to arrive in 7 days.
Samples are generally 100mm x 100mm
Standard Collection
READY FROM 4 WORKING DAYS
Estimated ready from 4 working days
Collect from Unit 60, BN5 9XR
Collect from 9am to 12:30pm and 1pm to 5pm, Mon to Fri.
Express Collection
Ready within 2 working days.
Collection from Unit 60, BN5 9XR.
Collect from 9am to 12:30pm and 1pm to 5pm, Mon to Fri.
For further information on our terms and conditions regarding delivery, please read our Delivery Policy or Terms and Conditions page