Had to chase up item late from expected…
Had to chase up item late from expected dispatch. When company contacted received item in a couple of days. Happy with product.
Excellent product and great…
Excellent product and great communication when I had a query
I got exactly what I ordered
I got exactly what I ordered
Value For Money
Made to measure, good product, value for money, delivered on time.
Delivered on time in good condition
Delivered on time in good condition. Maybe could have mentioned that both sides were covered in blue protective film.
Good choice and prices
Good choice and prices, delivered on time.
First order was damaged but no problem…
First order was damaged but no problem replacing with a quick phone call. Thank you.
Superb!
Superb! My order arrived promptly and as instructed. The materials were cut precisely to my measurements. Relatively straightforward to put up ( after having to board my wall as it wasn't perfect. End results- Simply stunning!!!!! Absolutely recommend… Thankyou so much for helping to make my project a reality!
Good Value Excellent Service
Needed a perpex sheet to replace an indoor glass pane. Sent the measurements online and received a prompt delivery with the exact measurements. Well priced and good value for money.
This company is amazing
This company is amazing. My order was dealt with quickly and has proved to be of excellent quality. Before I placed my order, they emailed it to me so I could review it. Being a lady of senior years I found this invaluable. I will definitely use them again. Five stars all round.
Cut perfectly to my measurements…
Cut perfectly to my measurements arrived exactly when stated. Very pleased. Thank you.
Excellent service and delivery
Excellent service and delivery
Quick delivery and problem sorted…
Quick delivery and problem sorted efficiently. Nice product.
Totally professional service and…
Totally professional service and excellent quality product.
On the right track
There is no way of getting Cut My to answer an email or even bother viewing the chat. Tried three times, over weeks, to no avail. OK, so the choice of products and services is brilliant, and the products ordered are cut to exactly the size and delivered promptly (samples not quite so, had to wait a while), but if something goes wrong, there is no way to resolve it short of showing up in person. Should I have more luck by leaving you this review here on the offchance you might respond: order # 000648983, you sent me the wrong thickness of acrylic sample. I need 3mm, you sent me 5mm. Could you please send me the 3mm instead? Yes, I can imagine what a 2mm less thickness looks like, but I can't see how much that imaginary acrylic bends, so I'd really like to experience it in person. I paid for the sample after all, and you will get my business in the future if I can actually see what I'll be buying. Update 5/12/23 Still no contact... Update 7/12/23 They eventually responded to the chat and a nice guy also rang me just now to arrange for a sample replacement to be sent out, so I'll update the review once it arrives. So far so good.
Ordered 7 pieces of 6mm…
Ordered 7 pieces of 6mm Acrillic/Perspex clear various sizes for my new enclosure for my CNC all were cut,packaged perfectly and arrived on time Quality of the Perspex and sizes and packaging were perfect my enclosure is now built well proud I would highly recommend this company and will be buying from them again in the future
Easy to deal with
Easy to deal with. Got exactly what we wanted
Shaker doors - top quality at a really good price.
Having previously bought a lot of MDF board cut to size to make an integrated wine rack and fitted shelf unit, I decided to go ahead and purchase 4 cabinet doors for cupboards in alcoves in our sitting room we were planning. I had already bought 4 doors from a company on eBay which were a standard size and whilst the dimensions were ok, they didn't really work so reluctantly decided to splash out and get 4 made to the exact size we wanted and ditch the unused ones. So, so glad I did, the quality of the new doors is far superior, the edges are finished so will give a really good finish when painted, the construction of the doors means the internal angles are sharp (not a routed curve) and the overall look and feel is very, very good. If you're thinking of giving your kitchen a makeover and replacing your doors with a shaker design I would wholeheartedly recommend that you go with it - whilst our project was not a kitchen, the look of the cabinets once finished will rival a bespoke joinery product!
Perspex Sheet Details
With a range of colours, thicknesses, finishes and sizes available, we can accommodate most situations with our high-quality acrylic. If you're looking for a more environmentally-friendly option, our Perspex sheets are also 100% recyclable (however not biodegradable). We hold one of the largest stocks of clear acrylic plastic sheets in the UK and we can deliver whatever you need fast. We are also able to print on acrylic and provide full-sized sheets for commercial situations.
When you're ordering Perspex acrylic, all you need to do is let us know the size, colour, thickness and finish you need. Our website is easy to use and if required, you can add drilled holes cut outs rounded corners, and polished edges to your order. Simply place your order, advising us of all your bespoke requirements. We'll take care of the rest. If our website can't accommodate your specific requirements, then feel free to contact us to discuss your project.
When we cut our plastics we can do so to a tolerance of +/- 1mm. Employing the latest CNC cutting technology means our cuts are accurate and repeatable. We will then send your order via courier, carefully packed and wrapped, ready for you to install.
Cut My has built a great reputation working with individual consumers requiring a small shed window or splashback up to national companies needing thousands of components manufactured quickly. Our Perspex sheets are a lightweight material suitable for use cases where glass would either be too expensive, heavy, or fragile. For example, our clear acrylic sheets make for ideal window replacements, for splashbacks, shower doors, light diffusers or secondary glazing. It's also the perfect material for use as a tougher alternative to similar glass products such as tabletop protectors and mirrors when using mirrored acrylic sheets.
If you are unsure about the thickness of the acrylic sheet you would like, you can order a sample of our clear acrylic in any thickness from 2mm - 30mm. You can also order a sample of any of the coloured acrylic we supply to help make your decision easier.
Advantages of Clear Acrylic Sheets
✔ Lighter, safer and cheaper than glass
✔ Easy to clean and maintain
✔ Diffuses UV light
✔ 100% Recyclable
✔ 10-Year Guarantee with Perspex®
✔ High gloss contemporary finish
✔ Comes with a protective film on both sides - just peel off when you're ready
✔ UK Class 4 fire rating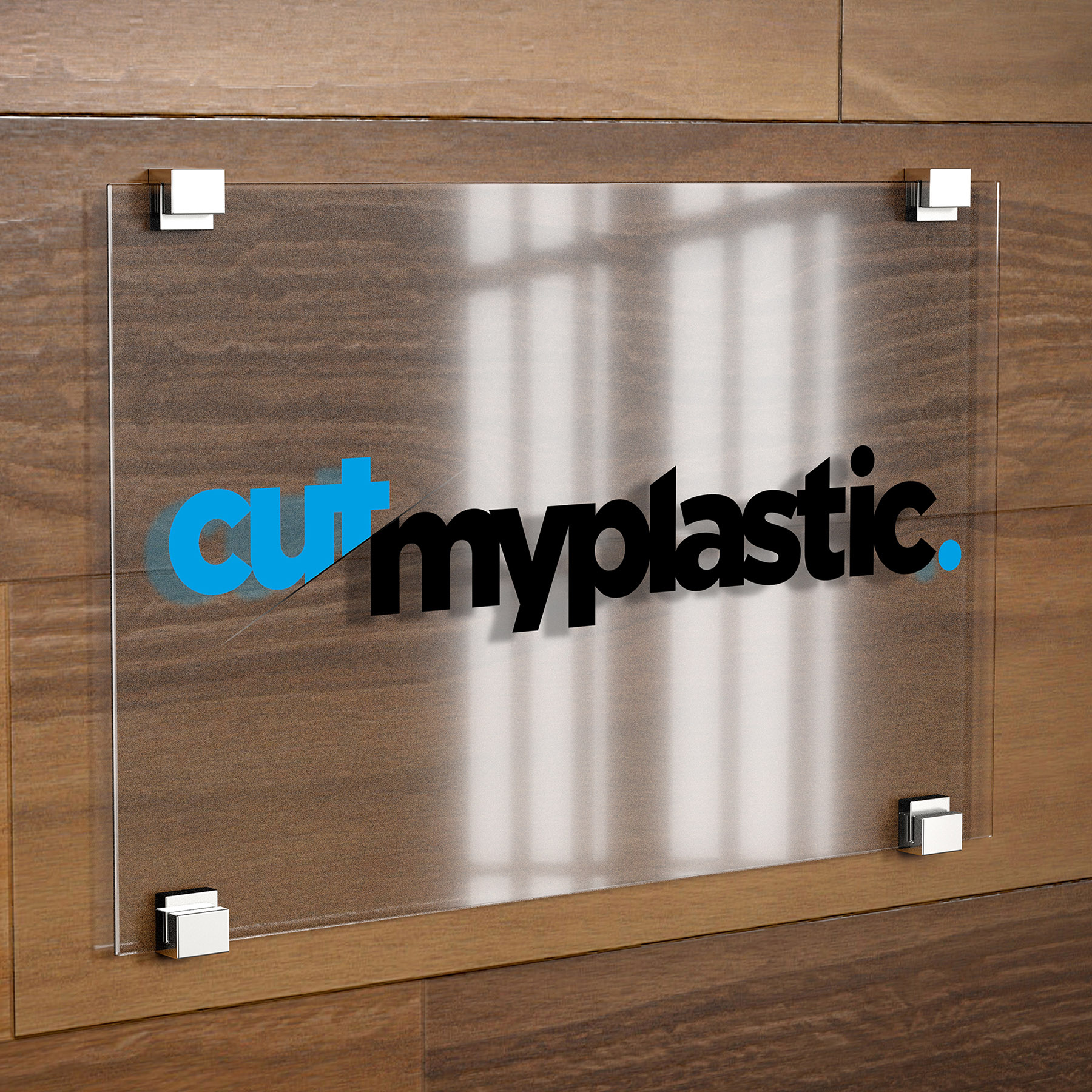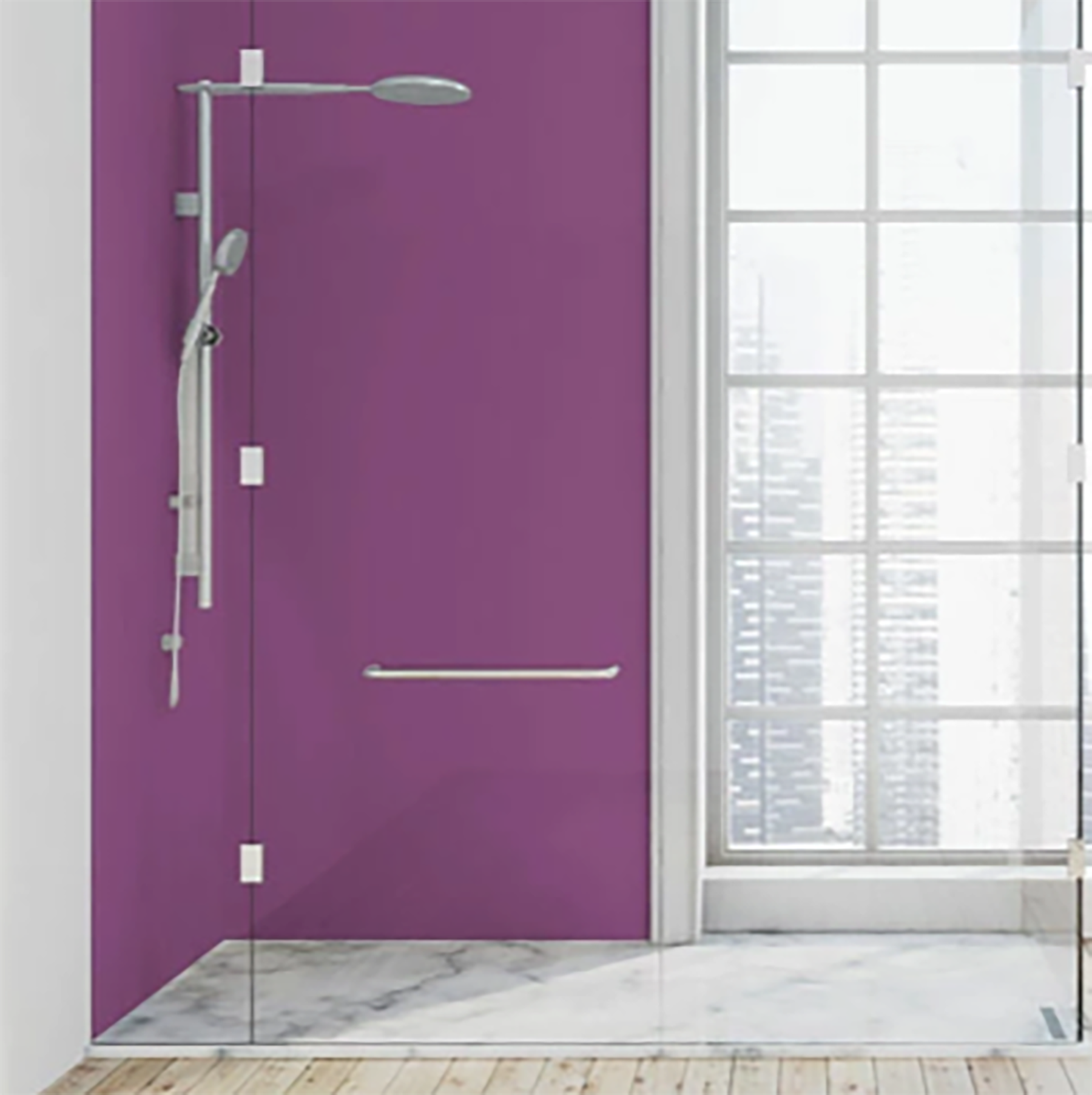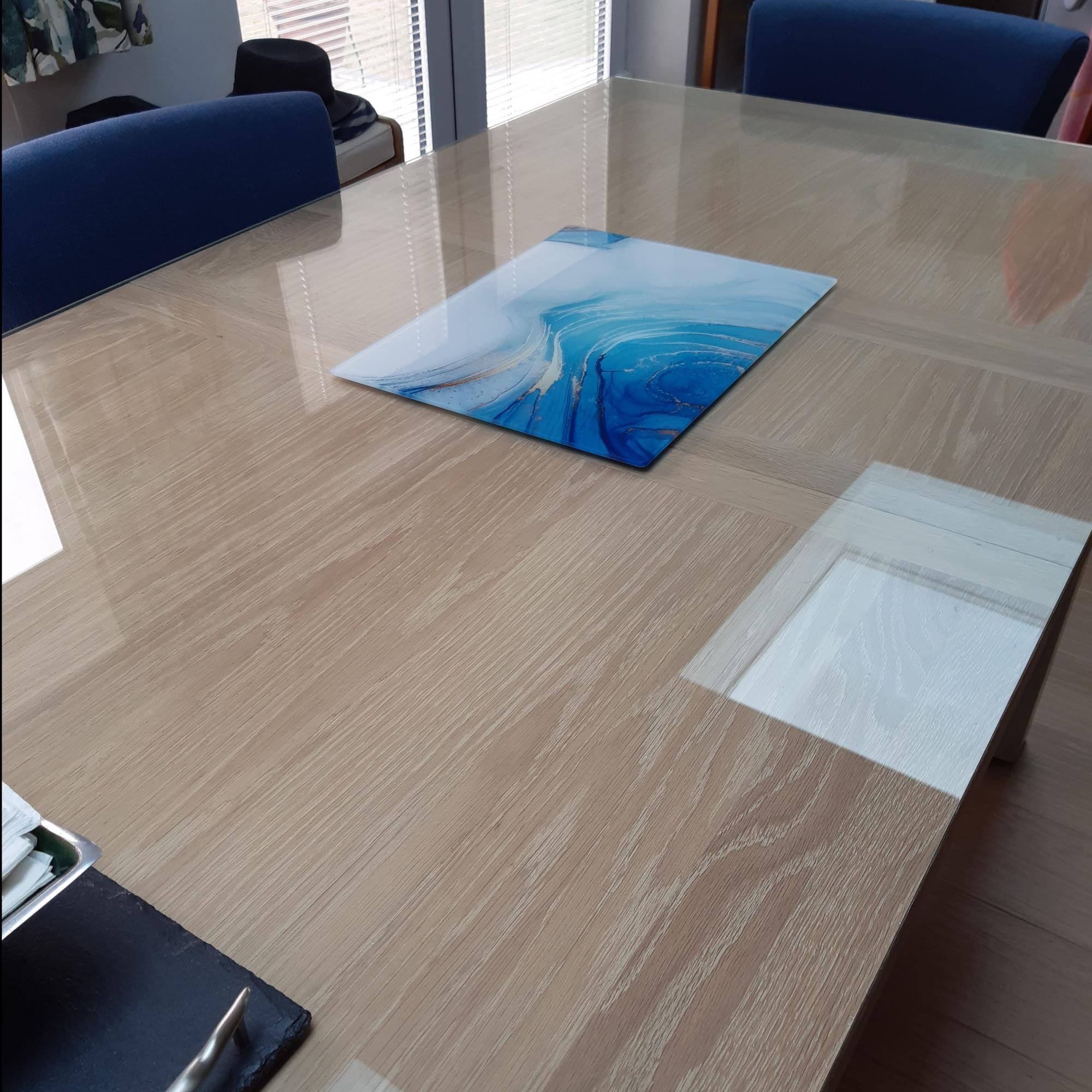 Applications of Acrylic Sheets
Mirrored Acrylic
Our range of acrylic materials includes mirror-effect acrylic sheets which are perfect for use in fitness areas such as gym and dance studios. They can also be used in the garden as a design feature, enhancing both the light and sense of space. We can supply and fabricate acrylic sheets that are lighter than glass, have better impact resistance, and are safer to use.
Tabletops And Table Top Protectors
Using a Perspex cut-to-size clear acrylic sheet as a replacement for a glass tabletop is ideal where safety is a concern. Acrylic sheets, cut to size make the best tabletop protector. You can protect a sentimental piece of furniture or some engraving with a bespoke cut and polished plastic shield. Alongside our acrylic sheeting, we also have glass-look acrylic sheets which have the authentic green tint when looking at the edge of the sheet, keeping the look of real glass but preserving all the benefits of plastic. As a result, our glass-look Perspex makes for an excellent alternative to the glass whilst keeping the same aesthetic light transmission.
Retail Displays
We supply both cast acrylic and extruded acrylic sheets and have extensive knowledge of both. Extruded acrylic is especially suitable for retail spaces and commercial areas for applications such as illuminated signage, point-of-sale displays, and signage. One reason for this is that Perspex sheets are UV light and weather resistant, so they can be used both indoors and outdoors. Our acrylic sheets can also be used effectively indoors, such as for exhibition stands, cabinets, and shelving for businesses.
Light Fittings and Discreet Privacy Glazing
Our acrylic sheets can be used for light fittings, diffusers and privacy glazing. For this, we have opal and frosted acrylic sheets which are a form of extruded acrylic which are ideal for use in displays or signs. These diffusers are also great for controlling light, or for improving privacy in bathrooms. If you are interested in the light diffusion of our products, please order a sample from us to check the light diffusion for yourself.
Shed and Playhouse Windows
Clear acrylic sheeting is a cheaper, lighter alternative to glass. They are ideal to use as shed windows and playhouse windows as they are much stronger and shatter resistant, meaning they are much less likely to get damaged in your garden.
Share how you are using our products to feature on our website. Simply mention @cutmy.uk on Instagram or upload a photo and tag us!
Other Acrylic Sheet Applications
Animal Enclosures
Architecture
Art Installations
Bathrooms
Commercial Spaces
Design and Furniture
Door Glazing
Exhibition and Display Stands
Extra Security
Gardens
High Footfall Areas
Interior Cladding
Plant Propagation Case
Point of Sale / Retail
Safety Barrier
Secondary Glazing
Shed Windows
Side Sheet for Pergola
Skylights
Street Furniture
Thermal Insulation
Vacuum Chamber
Vehicle Fit Outs
Window Replacements
Wipe Boards
Key Features of Clear Perspex Acrylic Sheets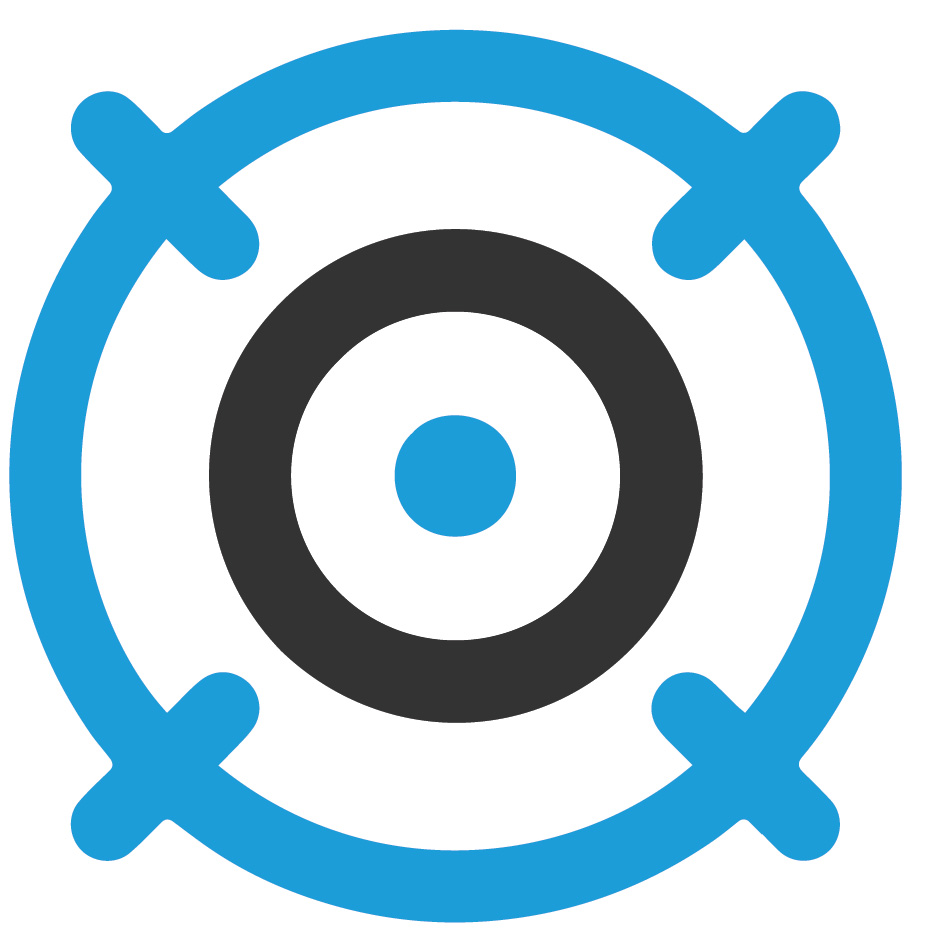 Excellent Clarity
Clear acrylic give exceptional optical clarity, even in thicker blocks. They transmit 92% of all visible light, making the light transmission higher than most types of glass. Our cut-to-size plastic sheets are an advantageous option for use in windows or as a skylight.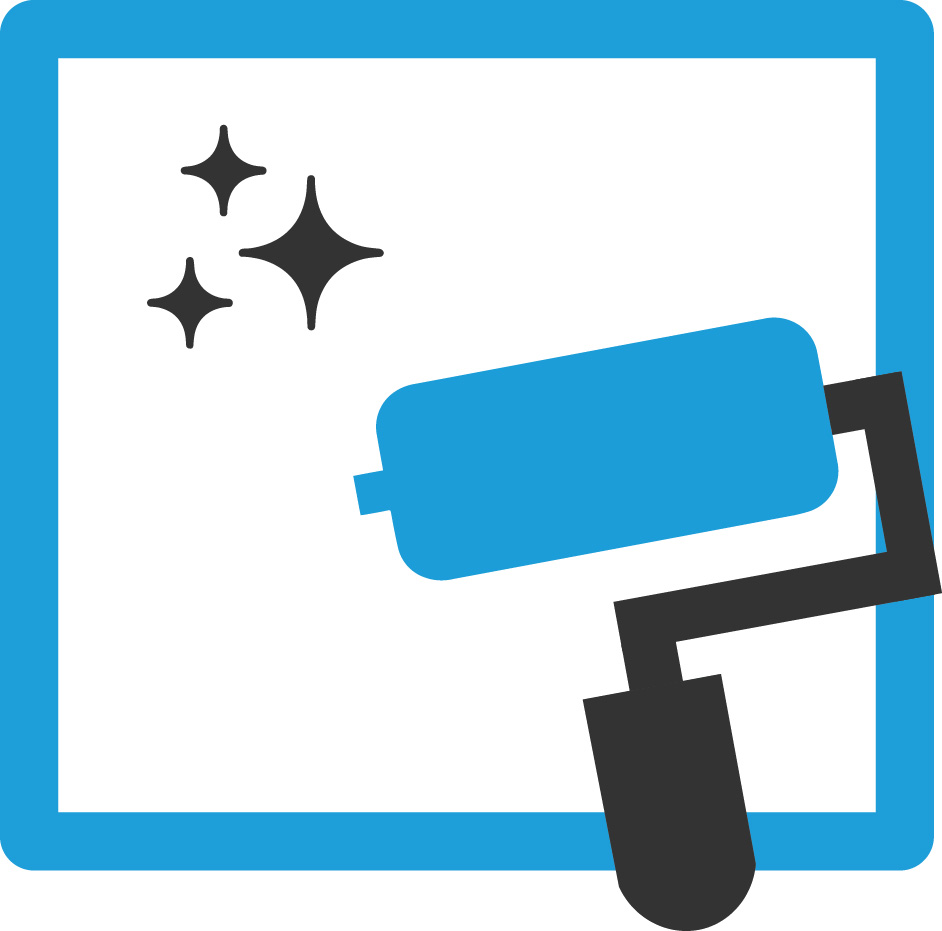 Malleable
Clear acrylic sheeting is easy to fabricate and can be cut, drilled, and shaped to any requirements by us so it's a flexible material to work with. The cut surfaces can be polished and sanded easily for a more professional finish to your sheeting.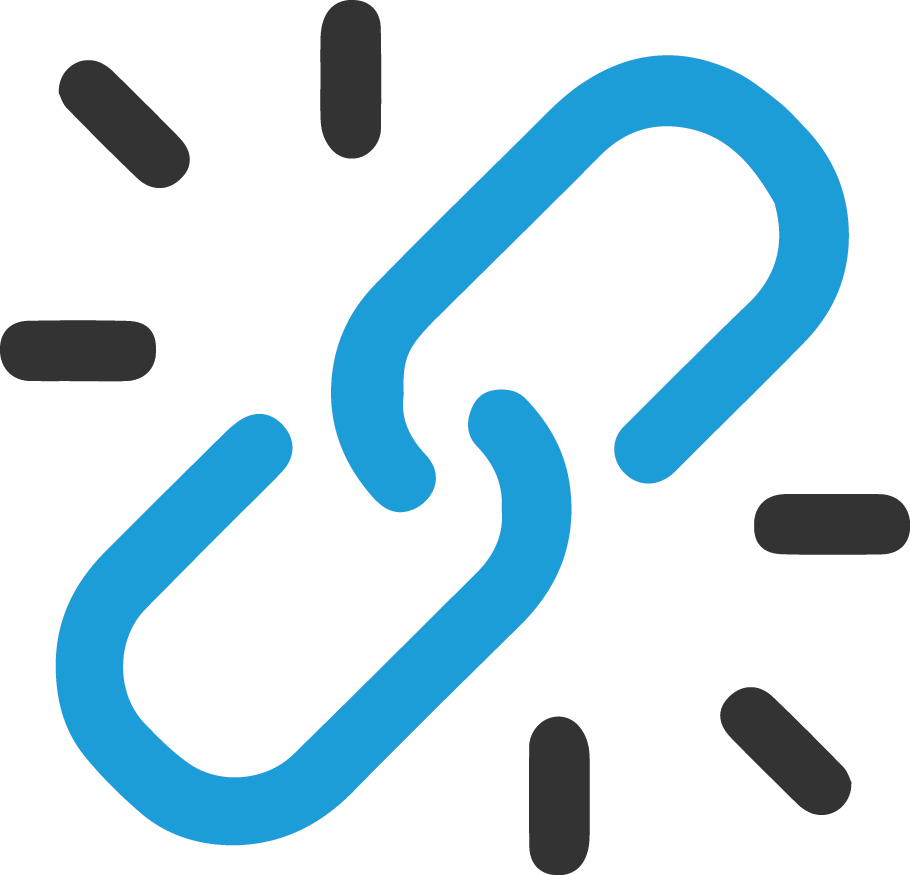 Durable
Clear perspex sheets are incredibly durable, so are often used as a secondary glazing alternative to glass, as it is resistant to impact and also shatterproof, becoming a safer option. Further, plastic sheets are particularly useful for sheds and around the home with children and pets. Perspex is internationally recognised as a safety glazing material meeting the requirements of ANSI Z.97 and BS 6262.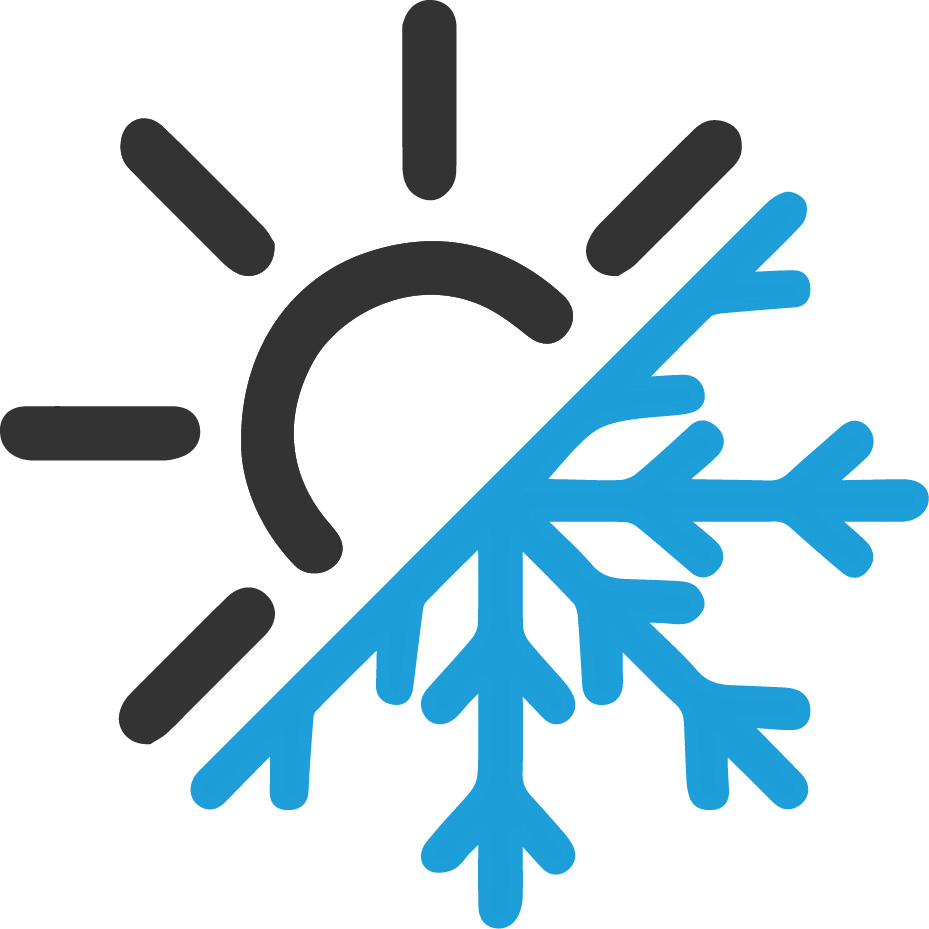 Weather Resistant
Acrylic sheeting has excellent resistance to outdoor weathering. It is also UV resistant, so it can endure prolonged exposure to sunlight. In addition, acrylic sheets are also resistant to most chemicals. Perspex sheets have a low moisture absorption rate, so they are useful for various environments and are perfect for outdoor applications. Perspex acrylic is manufactured with UV-stable molecules and retains its stability and transparency over time.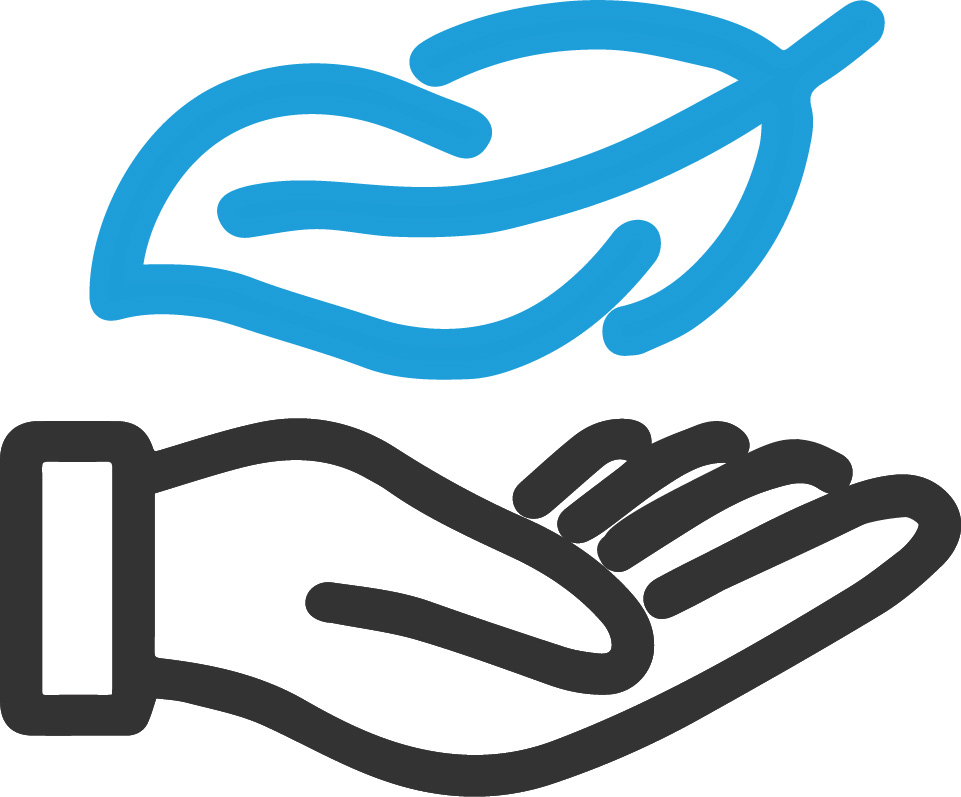 Lightweight
Perspex weighs half as much as an equivalent glass pane, making installation, transportation, and handling an easier, and more attractive option.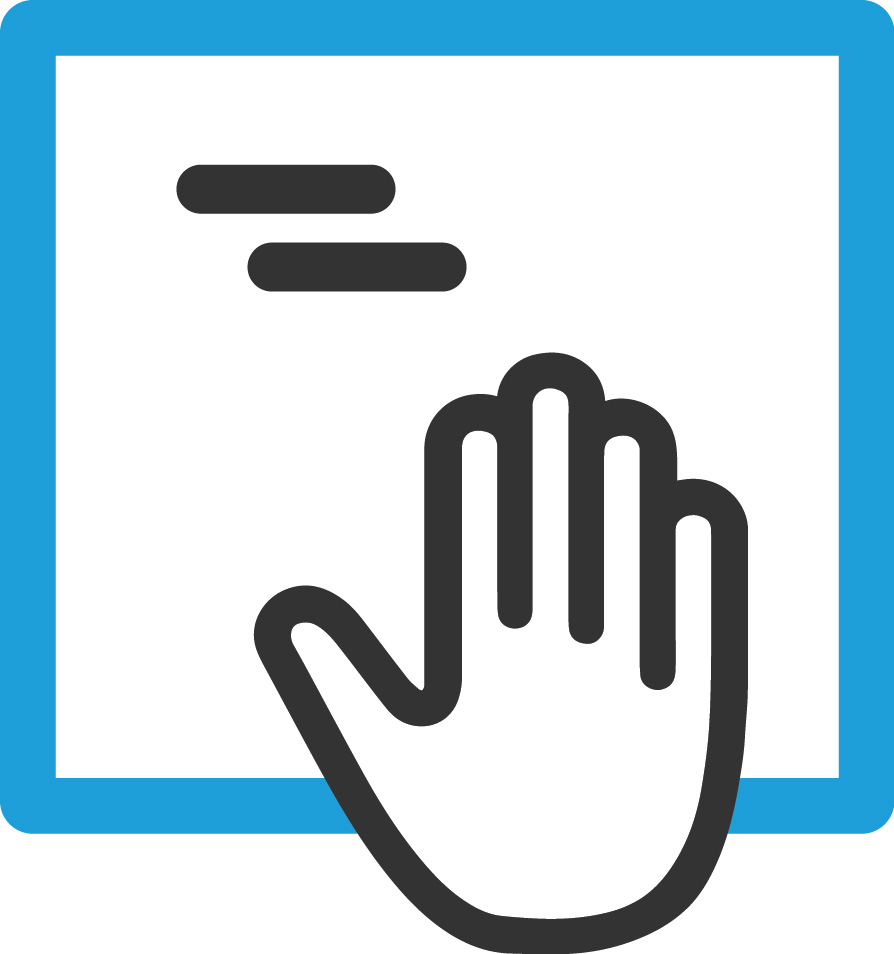 Maintainable
The high gloss surface of Perspex makes it easy to clean, keeping maintenance costs to a minimum. All you need is warm soapy water and a microfibre cloth needed to ensure a hygienic finish. You can also polish an acrylic sheet to buff out any scratches.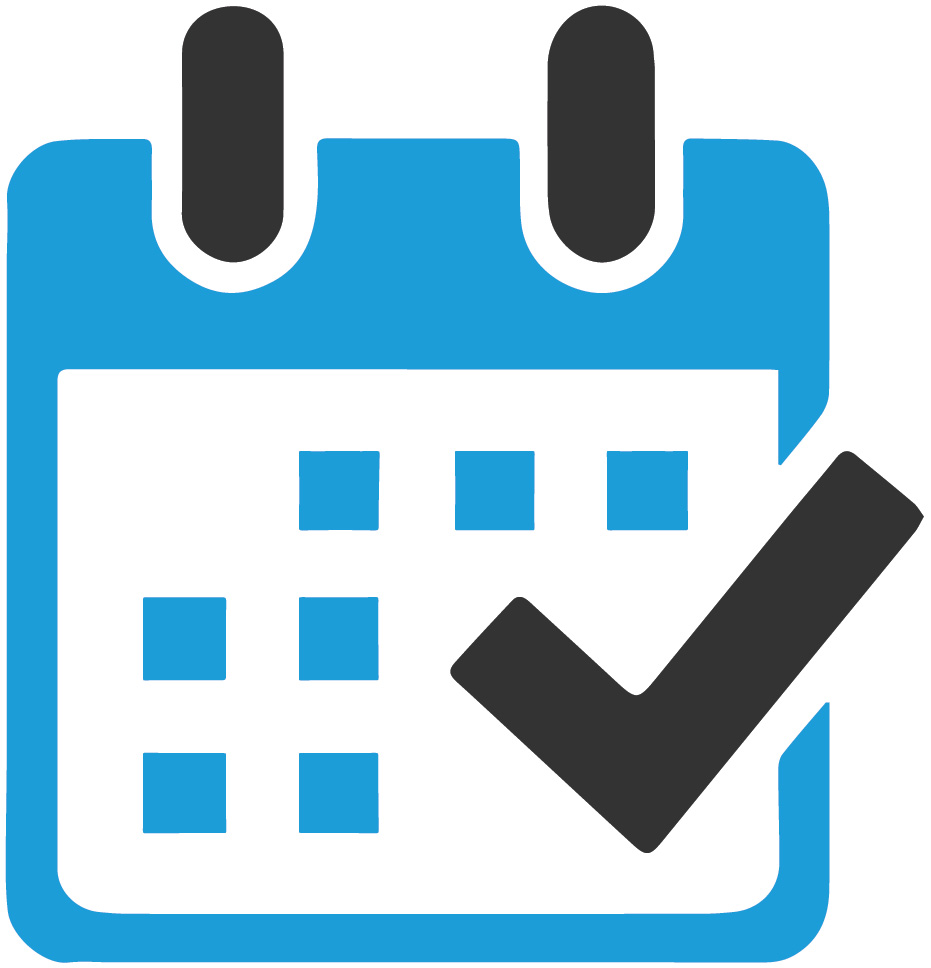 Built to Last
Perspex® is designed for long-lasting applications as it ensures a long lifespan for the resources used. Perspex offers a 10-year weathering guarantee on the outdoor performance of a standard acrylic sheet. They specify that no significant change in visual appearance or physical performance will take place for ten years - even outdoors!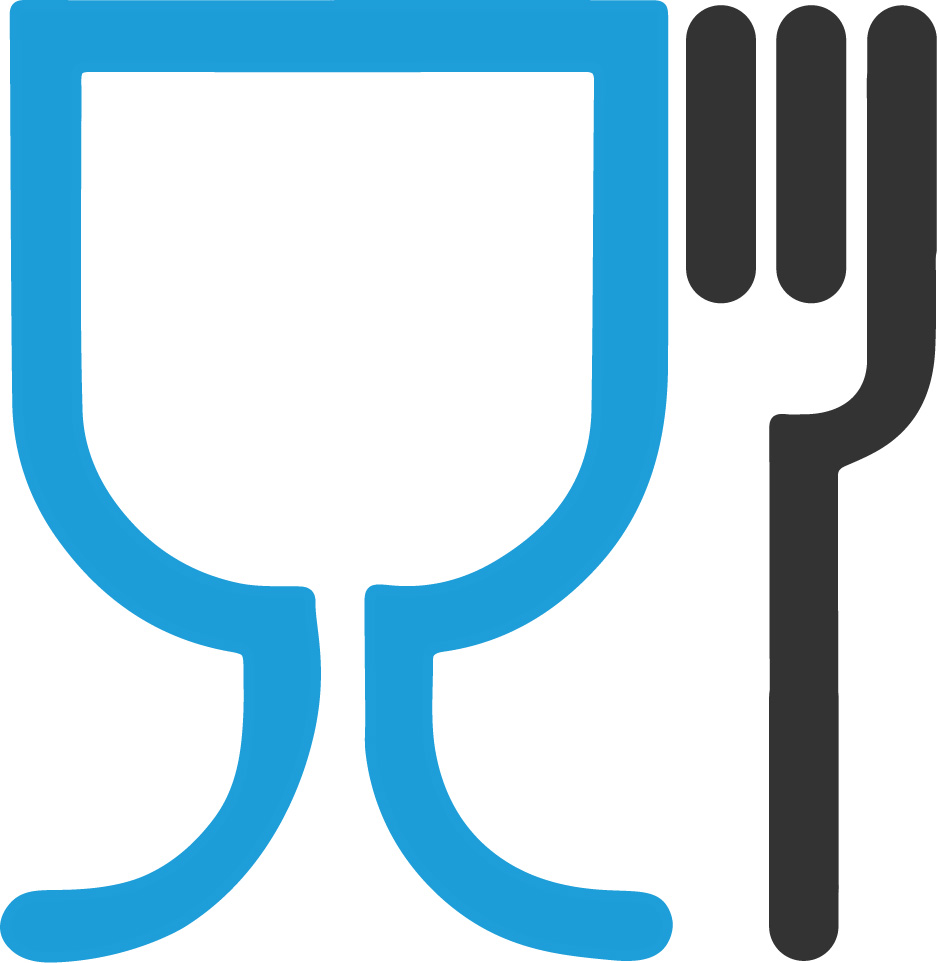 Food Safe
Perspex® acrylic sheets comply with current EU and American (FDA) food contact regulations. Please note that food contact compliance testing should be carried out on finished articles and not flat sheet samples. For further information please contact the Perspex sales office.
Installing Perspex® Sheets
When placing your order, you can choose a variety of thicknesses from 2mm through to 30mm, depending on the plastic, application and rigidity you require. You can also request holes and cutouts to be pre-cut for you by our skilled machinists to make installation even easier.
Cut-to-size clear acrylic sheets can be installed either by drilling them into the wall or by using an appropriate adhesive to glue them into place, making installation incredibly easy and quick, even for a DIY amateur.
Clear acrylic is lightweight unlike glass or other materials, so they can be put into place with ease. This is particularly useful when installing larger sheets, such as wall splashbacks.
How much is a sheet of Perspex® Acrylic?
| Thickness (mm) | Max Height (mm) | Max Width (mm) | Cost per m2 |
| --- | --- | --- | --- |
| 2 | 3050 | 2030 | £32.45 |
| 3 | 3050 | 2030 | £44.97 |
| 4 | 3050 | 2030 | £57.00 |
| 5 | 3050 | 2030 | £59.94 |
| 6 | 3050 | 2050 | £64.91 |
| 8 | 3050 | 2030 | £125.97 |
| 10 | 3050 | 2030 | £159.03 |
| 12 | 3050 | 2030 | £265.26 |
| 15 | 3000 | 2000 | £367.15 |
| 20 | 3050 | 2030 | £469.44 |
| 25 | 3050 | 2030 | £595.21 |
| 30 | 3050 | 2030 | £999.37 |
What does a sheet of Perspex® acrylic weigh?
PMMA (acrylic sheet) has a mass of 1.2g/cm3 which is about half of the glass. Below is a guide showing the weight for an m2. If you want to know the exact weight of your cut-to-size sheet it is displayed on the product page just above the green add-to-cart button and quantity.
| Thickness (mm) | Max Height (mm) | Max Width (mm) | kg per m2 |
| --- | --- | --- | --- |
| 2 | 3050 | 2030 | 2.38 |
| 3 | 3050 | 2030 | 3.57 |
| 4 | 3050 | 2030 | 4.76 |
| 5 | 3050 | 2030 | 5.95 |
| 6 | 3050 | 2050 | 7.14 |
| 8 | 3050 | 2030 | 9.52 |
| 10 | 3050 | 2030 | 11.90 |
| 12 | 3050 | 2030 | 14.28 |
| 15 | 3000 | 2000 | 17.85 |
| 20 | 3050 | 2030 | 23.80 |
| 25 | 3050 | 2030 | 29.75 |
| 30 | 3050 | 2030 | 35.70 |
Acrylic Sheet Specifications
Extruded Acrylic
| | |
| --- | --- |
| Material | Extruded Acrylic |
| Finish | Clear, Coloured, Florescent, Frosted, Glass Look, Impact Modified, Mirrored, Opal and Tinted |
| Available Thicknesses | 2mm, 3mm, 4mm, 5mm, 6mm, 8mm, 10mm, 12mm, 15mm, 20mm, 25mm, 30mm |
| Maximum Sheet Size | 3050mm x 2030mm |
| Minimum Sheet Size | 100mm x 50mm |
| Light Transmission | >92% |
| Flammability | UK Class 4 Fire Rating |
| Water Absorption | 0.2% |
| Manufacturers Tolerances | +/- 5% |
| Cutting Tolerances | +/- 1mm |
| Service Temperature | -40 to 80̊C |
Cast Acrylic Specifications
| | |
| --- | --- |
| Material | Perspex Cast Acrylic |
| Finish | Coloured |
| Available Thicknesses | 3mm, 5mm, 10mm |
| Maximum Sheet Size | 3050mm x 2030mm |
| Minimum Sheet Size | 100mm x 50mm |
| Light Transmission | Dependant on colour |
| Flammability | UK Class 3 Fire Rating |
| Water Absorption | 0.2% |
| Manufacturers Tolerances | +/- 5% |
| Cutting Tolerances | +/- 1mm |
| Service Temperature | -40 to 80̊C |
Frequently Asked Questions for Acrylic Sheets
What's the difference between Perspex®, PLEXIGLASS® and acrylic?
Perspex® and PLEXIGLASS® are both brands of acrylic plastic. All of the acrylic sheets we supply are Perspex® acrylic.
What's the difference between acrylic and polycarbonate?
Clear acrylic sheets are cheaper and more scratch resistant than polycarbonate, however, Polycarbonate is 30x stronger than acrylic so it is a more impact-resistant alternative.
Can I get samples of your acrylic sheets?
You can request samples of any of our products: When on the store page for the material you are interested in, first select the thickness you want, then scroll down and find the "Request Sample" button. This will add one sample unit to the shopping cart. Make sure to check your shopping cart before checking out.
Acrylic samples come as 10cm squares and are intended to let you see the colour or finish in real life. For coloured acrylic, sometimes we won't have sample stock of the exact thickness you ask for, but you'll still get the right colours. and tinted samples will always be the correct thickness as the thickness can be important for the properties of the product.
Clear acrylic sheeting samples are available in thicknesses ranging from 2mm to 30mm.
How much light passes through solid-coloured acrylic sheets?
Most of our selection of coloured acrylics are considered 'Opaque' and cannot be seen through. However, bright lights placed behind thinner sheets may still be visible as a faint glow. Our 'frosted' material colour options are semi-transparent, so shapes and colours will be vaguely perceptible (think: privacy glass). We strongly recommend requesting samples if lighting or opacity is a critical factor in your project.
Do I need polished edges?
If your item is going to be on display and is not going to be set into a frame, we recommend opting for polished edges when possible. This will leave the edges as smooth and transparent as the surface. Without this, your item may have slightly visible tool marks along the cut surfaces. This is particularly important for items that will be handled, as the edges would otherwise be rough. The effect of a polished edge will be more visible on thicker sheets of acrylic.
Is clear acrylic sheeting suitable for secondary glazing?
We would recommend acrylic for secondary glazing, and for larger windows, you would benefit from a thicker sheet to provide rigidity. If need stronger clear plastic sheeting, we also supply cut-to-size polycarbonate for secondary glazing.
Is Perspex® food safe?
Perspex acrylic sheets comply with current EU and American (FDA) food contact regulations.
Why is my acrylic the wrong colour?
All of our acrylic products will be shipped with a thin protective film covering both faces. This could be a variety of colours: blue, green and white are common, and may not have any branding or logos printed on it to make it obvious that it's there. The cutting process can sometimes melt the film at the edges, causing it to stick very tightly to the surface of your acrylic, making it tricky to peel off. Work at the edges or corners carefully with a craft knife to make it release, then peel it off carefully.
If you are doing any installation or modification, you might want to leave the film in place while handling your new acrylic panels, to minimise scrapes and prevent fingerprints.
Is Perspex® heat resistant?
Perspex® sheets will melt at high temperatures or from exposure to direct flames. The melting point for Perspex is 80̊C so they cannot withstand extreme temperatures.
Can I put acrylic behind a hob?
Electric, ceramic and induction hobs are safe to have acrylic panels behind them but there must be at least a 50mm gap between the panel and the hob. The safest option is to use a glass splashback for gas hobs. Please see our splashbacks page for more information on cooker types and acrylic.
Is Cut My able to fabricate my product?
We can cut to various sizes and shapes out of flat sheets in a range of thicknesses.
Can Perspex® be painted or printed on?
Yes, Perspex can be painted or printed on as it has a smooth flat surface. However, choosing the right type of paint or ink is important to ensure adhesion and durability. It's also important to follow proper preparation and application techniques to avoid smudging or other issues.
How can I clean Perspex®?
Keeping your Perspex® clean and hygienic is easy to maintain, as all that is required is warm soapy water and a microfibre cloth. Please avoid using abrasive cleaners or materials, as these can scratch the surface of the material.
How resistant to scratching are your acrylic sheets?
Acrylic is not as scratch resistant as a similar panel of glass, but light surface marks can be more easily buffed out from acrylic. We offer a higher scratch protection finish on our 6mm acrylic if you need extra safeguarding.
How can I remove scratches from acrylic sheets?
You can easily remove scratches from mirrors with a microfibre cloth and a high-quality polish. Following the instructions on the polish, the scratches will be removed using small circular motions.
How can I cut acrylic sheets?
While it is possible to cut acrylic sheets yourself, we do suggest that you request it cut to size before ordering as we can expertly and safely meet your requirements. We use a variety of tools here at Cut My, including saws, routers and lasers and our staff have plenty of safety equipment and knowledge of the correct techniques for cutting acrylic sheets. If you must cut acrylic sheets yourself, you will need a skill saw with an acrylic blade or a router to prevent chipping.
How do I attach Perspex® sheets to other materials?
Perspex® can be attached to other materials using a variety of methods, including screws and adhesives. The specific method used would depend on the intended application and the materials being joined.
Is Perspex® recyclable?
Perspex® is recyclable, however, as it's not bio-degradable the process is not as easy as putting it in your recycle bin or taking it to a bottle bank. But you can re-use Perspex® by cutting larger sheets into small pieces and forming them into other products.
Does acrylic block UV or infrared?
Acrylic sheets are resistant to UV, however, they don't block it.
Delivery Policy
FREE DELIVERY WHEN YOU SPEND £250 OR MORE
All delivery charges include excellent standards of packaging to ensure your order gets to you in great condition.
Economy
Less than 700x700mm or longest side <1300mm
£9.95
Estimated to arrive in 4-5 working days.
Estimated to arrive in 6-8 working days.
Express
Less than 700x700mm or one side <1300mm
£14.95
Estimated to arrive in 3 working days.
Estimated to arrive in 5 working days.
Next Working Day
Less than 700x700mm or one side <1300mm
£29.95
If out of stock, we will contact you to make other arrangements.
Sample Delivery
Estimated to arrive in 7 days.
Samples are generally 100mm x 100mm
Standard Collection
READY FROM 4 WORKING DAYS
Estimated ready from 4 working days
Collect from Unit 60, BN5 9XR
Collect from 9am to 12:30pm and 1pm to 5pm, Mon to Fri.
Express Collection
Ready within 2 working days.
Collection from Unit 60, BN5 9XR.
Collect from 9am to 12:30pm and 1pm to 5pm, Mon to Fri.
For further information on our terms and conditions regarding delivery, please read our Delivery Policy or Terms and Conditions page
Reviews
Verified, Collected by Cut My
Excellent quality, cut perfectly
Verified, Collected by Cut My
This product was exactly as advertised and was delivered very promptly
Verified, Collected by Cut My
Top quality material. Very pleased with product
Verified, Collected by Cut My
Great product. Thank you!
Verified, Collected by Cut My
Verified, Collected by Cut My
Easy to order, friendly staff excellent delivery staff
Verified, Collected by Cut My
The quality of the product was excellent. Without holding it I would have thought it was glass. It was expertly cut to my specifications and did the job that I needed it for. The reason I docked one star for 'value for money' was because I was charged a small order fee which significantly added to the cost of the order. However, I knew about this before ordering and it would certainly not deter me from using this company again.
Verified, Collected by Cut My
Verified, Collected by Cut My
Excellent service, great quality and much the cheapest I could find online. Many thanks
Verified, Collected by Cut My