Had to chase up item late from expected…
Had to chase up item late from expected dispatch. When company contacted received item in a couple of days. Happy with product.
Excellent product and great…
Excellent product and great communication when I had a query
I got exactly what I ordered
I got exactly what I ordered
Value For Money
Made to measure, good product, value for money, delivered on time.
Delivered on time in good condition
Delivered on time in good condition. Maybe could have mentioned that both sides were covered in blue protective film.
Good choice and prices
Good choice and prices, delivered on time.
First order was damaged but no problem…
First order was damaged but no problem replacing with a quick phone call. Thank you.
Superb!
Superb! My order arrived promptly and as instructed. The materials were cut precisely to my measurements. Relatively straightforward to put up ( after having to board my wall as it wasn't perfect. End results- Simply stunning!!!!! Absolutely recommend… Thankyou so much for helping to make my project a reality!
Good Value Excellent Service
Needed a perpex sheet to replace an indoor glass pane. Sent the measurements online and received a prompt delivery with the exact measurements. Well priced and good value for money.
This company is amazing
This company is amazing. My order was dealt with quickly and has proved to be of excellent quality. Before I placed my order, they emailed it to me so I could review it. Being a lady of senior years I found this invaluable. I will definitely use them again. Five stars all round.
Cut perfectly to my measurements…
Cut perfectly to my measurements arrived exactly when stated. Very pleased. Thank you.
Excellent service and delivery
Excellent service and delivery
Quick delivery and problem sorted…
Quick delivery and problem sorted efficiently. Nice product.
Totally professional service and…
Totally professional service and excellent quality product.
On the right track
There is no way of getting Cut My to answer an email or even bother viewing the chat. Tried three times, over weeks, to no avail. OK, so the choice of products and services is brilliant, and the products ordered are cut to exactly the size and delivered promptly (samples not quite so, had to wait a while), but if something goes wrong, there is no way to resolve it short of showing up in person. Should I have more luck by leaving you this review here on the offchance you might respond: order # 000648983, you sent me the wrong thickness of acrylic sample. I need 3mm, you sent me 5mm. Could you please send me the 3mm instead? Yes, I can imagine what a 2mm less thickness looks like, but I can't see how much that imaginary acrylic bends, so I'd really like to experience it in person. I paid for the sample after all, and you will get my business in the future if I can actually see what I'll be buying. Update 5/12/23 Still no contact... Update 7/12/23 They eventually responded to the chat and a nice guy also rang me just now to arrange for a sample replacement to be sent out, so I'll update the review once it arrives. So far so good.
Ordered 7 pieces of 6mm…
Ordered 7 pieces of 6mm Acrillic/Perspex clear various sizes for my new enclosure for my CNC all were cut,packaged perfectly and arrived on time Quality of the Perspex and sizes and packaging were perfect my enclosure is now built well proud I would highly recommend this company and will be buying from them again in the future
Easy to deal with
Easy to deal with. Got exactly what we wanted
Shaker doors - top quality at a really good price.
Having previously bought a lot of MDF board cut to size to make an integrated wine rack and fitted shelf unit, I decided to go ahead and purchase 4 cabinet doors for cupboards in alcoves in our sitting room we were planning. I had already bought 4 doors from a company on eBay which were a standard size and whilst the dimensions were ok, they didn't really work so reluctantly decided to splash out and get 4 made to the exact size we wanted and ditch the unused ones. So, so glad I did, the quality of the new doors is far superior, the edges are finished so will give a really good finish when painted, the construction of the doors means the internal angles are sharp (not a routed curve) and the overall look and feel is very, very good. If you're thinking of giving your kitchen a makeover and replacing your doors with a shaker design I would wholeheartedly recommend that you go with it - whilst our project was not a kitchen, the look of the cabinets once finished will rival a bespoke joinery product!
Acrylic Picture Frame Glass
Made from high-quality Perspex acrylic sheet material, our picture frame glass offers the durability and strength of traditional glass, but with added benefits. It has exceptional shatter resistance, making it a safe and practical option for homes with children or pets. You can have peace of mind knowing that your precious memories are protected and if they fall off the wall they'll be no broken glass to clear up.
The crystal-clear clarity of our acrylic picture frame glass ensures that every detail of your photos shines through without any distortion. Its optical properties allow for maximum light transmission, enhancing the vibrancy and richness of your images.
Not only does our acrylic glass offer outstanding clarity, but it is also incredibly lightweight, making it effortless to handle and hang. The slim profile of the glass adds a modern touch to any space, seamlessly blending with your existing décor. Whether you want to showcase your family portraits, travel snapshots, or even professional artwork, our acrylic glass will elevate the aesthetic appeal of any room.
Choose our Acrylic Picture Frame Glass and discover a superior way to showcase your most treasured memories. With its exceptional durability, crystal-clear clarity, and shatter resistance, this glass is a perfect choice for any home, office, or gallery space. Elevate your display and create an immersive visual experience with our premium acrylic picture frame glass.
Advantages of Using Acrylic in Your Picture Frame
✔ Lighter, safer and cheaper than glass
✔ Easy to clean and maintain
✔ Diffuses UV light so less damage to your artwork
✔ 100% Recyclable
✔ 10 Year Guarantee with Perspex
✔ High gloss contemporary finish
✔ Comes with a protective film on both sides - just peel off when you're ready
✔ UK Class 4 fire rating
How to order and fit your new picture frame glass
Step 1: Safety First
If you are replacing a broken glass picture frame, make sure to wear protective gloves to prevent injury from any remaining glass shards and discard them safely. Wipe down the picture frame thoroughly with a cleaning cloth to remove any debris or dust.
Step 2: Measure and Prepare
Once the broken glass is removed, use a measuring tape to determine the dimensions needed for the perspex acrylic. If your frame has a backboard, then measure the size of this and take away 1 millimetre or two to ensure a perfect fit inside the frame.
Step 3: Order your Clear Perspex Acrylic
Decide on the thickness of your new frame and enter your dimensions above. Place your order and we will cut your plastic to size and deliver it with a protective film on both sides to prevent any damage during shipping!
Step 4: Insert the Perspex Acrylic
If you are able to, you can keep the protective film on your sheet until you have installed it to avoid any fingerprint marks. Gently place the cut-to-size perspex acrylic into the frame's slot. If your frame has a backing, ensure it fits properly before securing it in place.
Step 5: Finishing Touches
Inspect the frame to ensure the acrylic is securely positioned. If you haven't already, you can now remove the protective film. If you need to clean the front surface of the acrylic you can do this easily with a microfibre cloth to remove any smudges or fingerprints.
Step 6: Display Your Frame
Now that your picture frame is restored with a durable perspex acrylic sheet, proudly display your cherished photo or artwork without worries of breakage.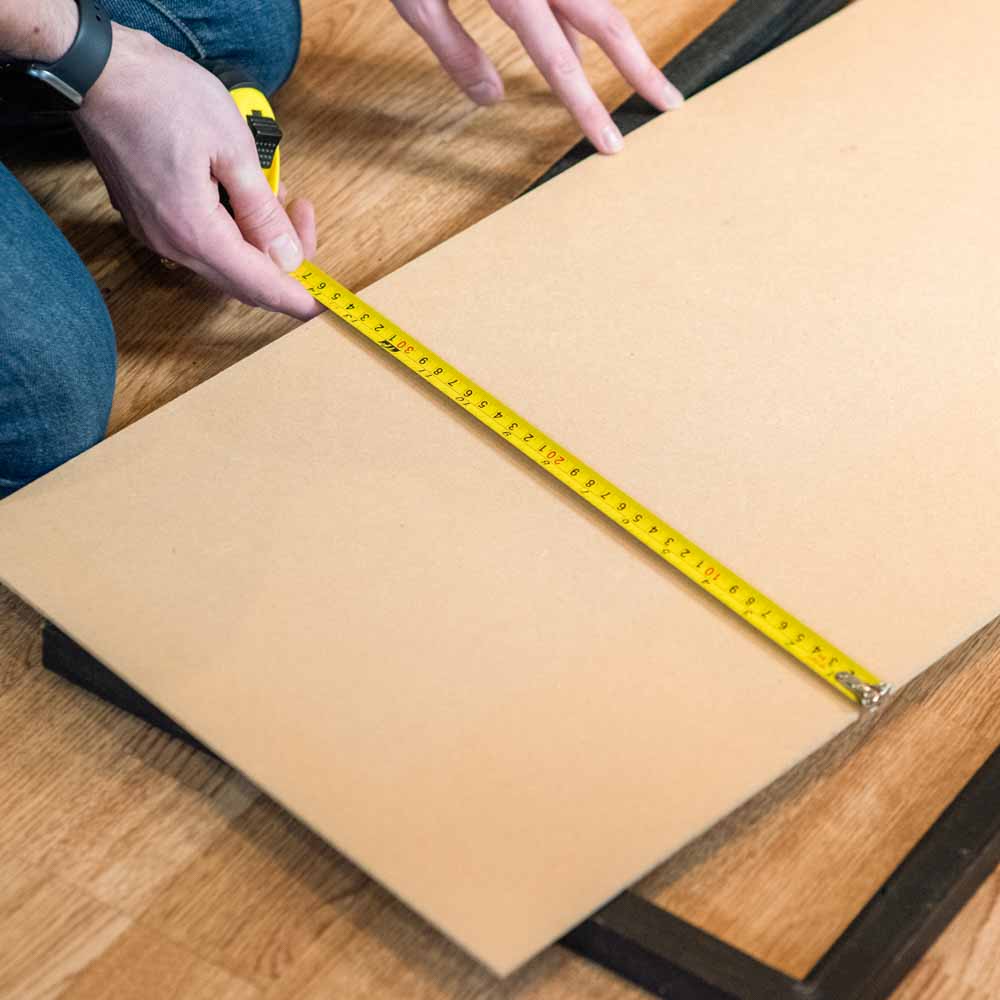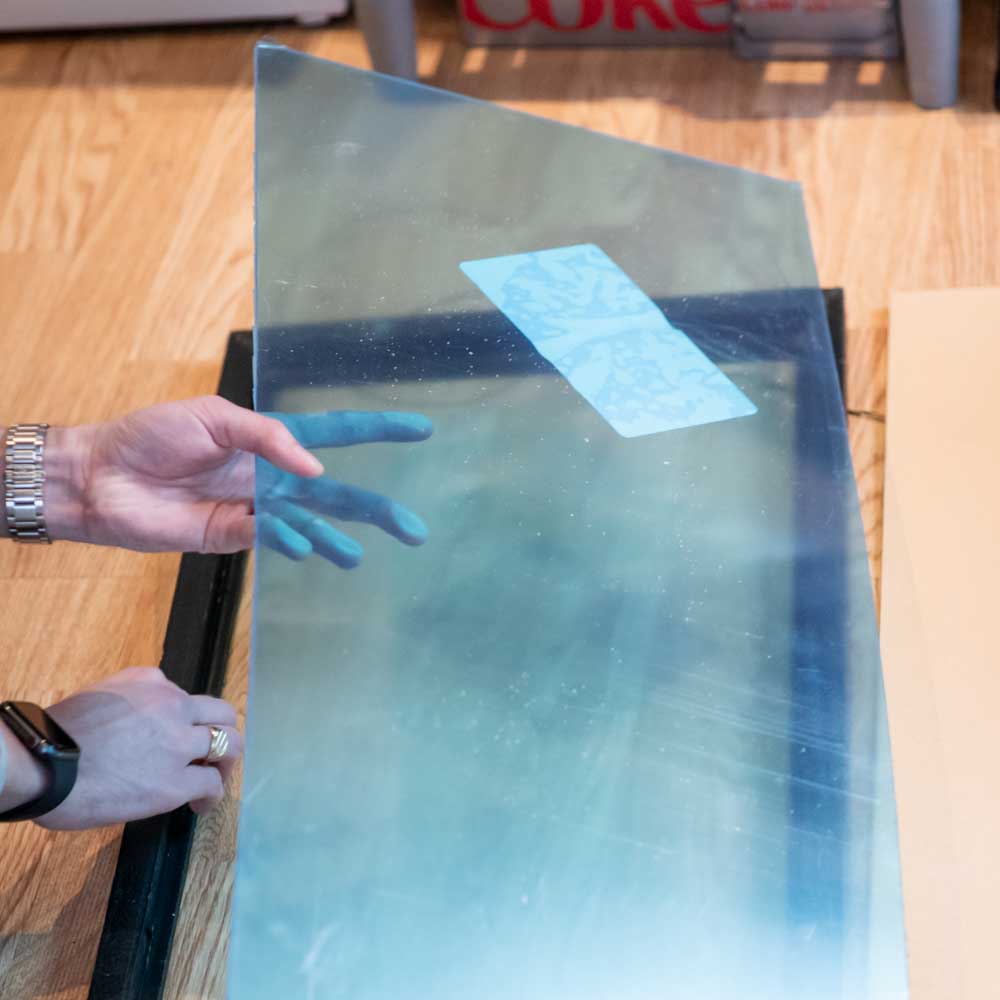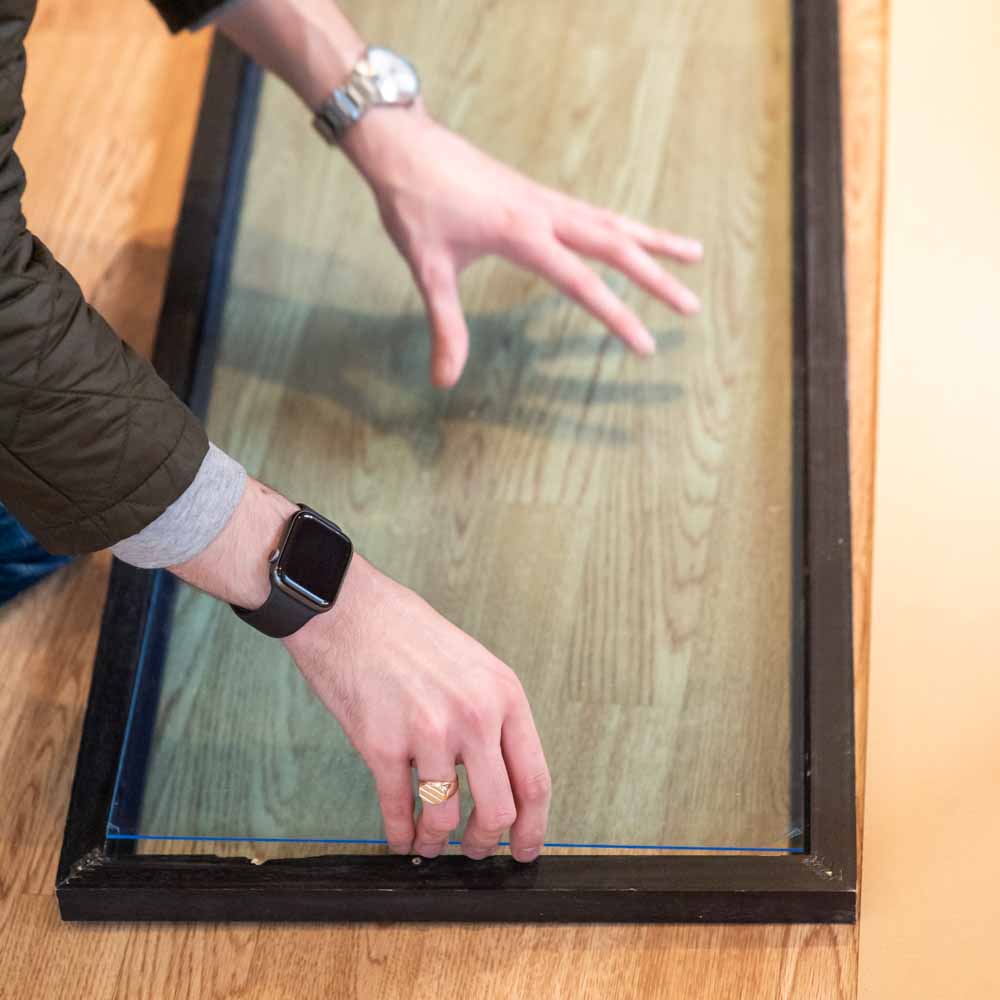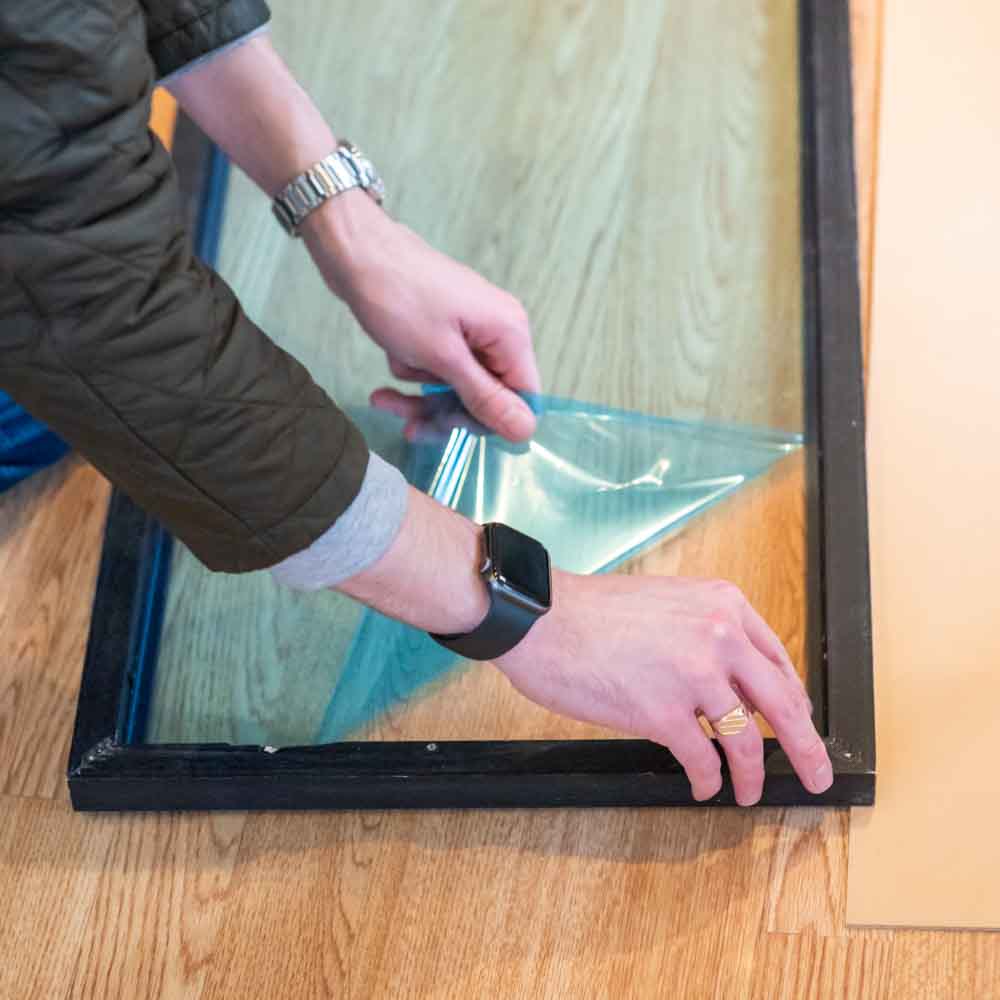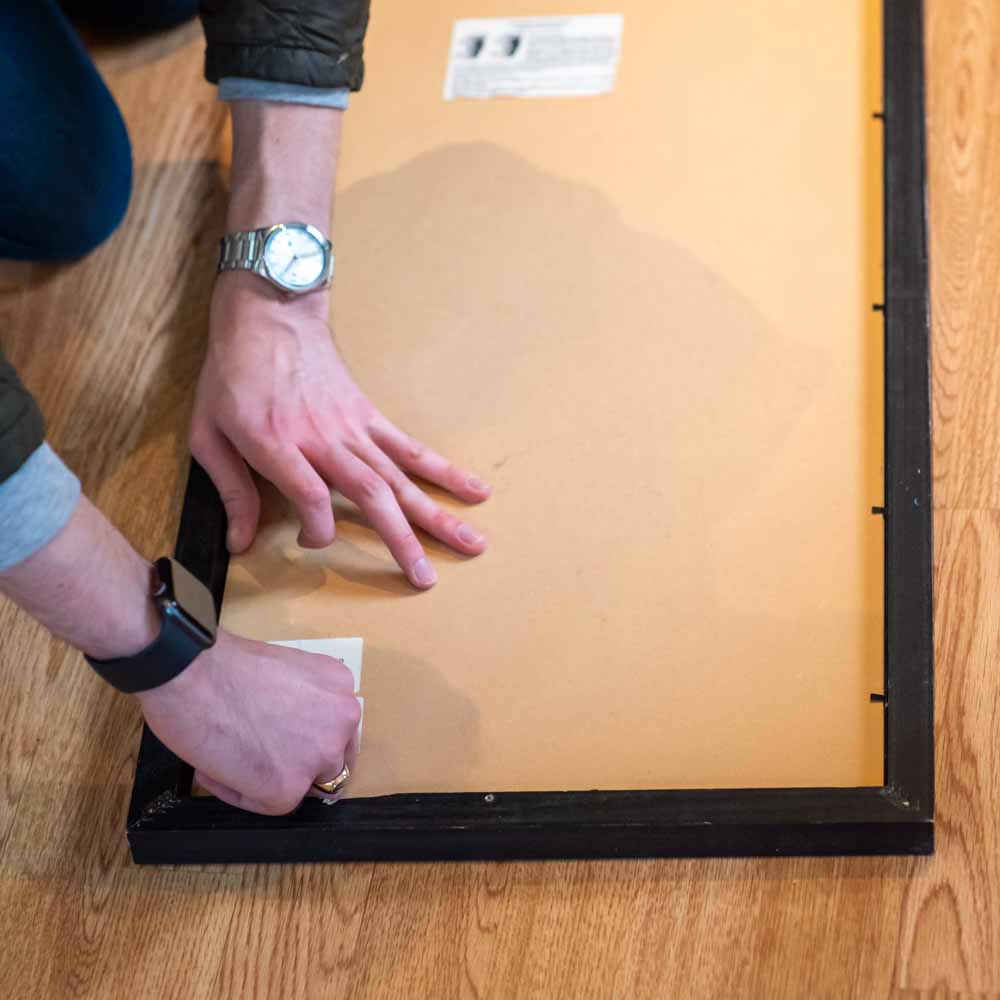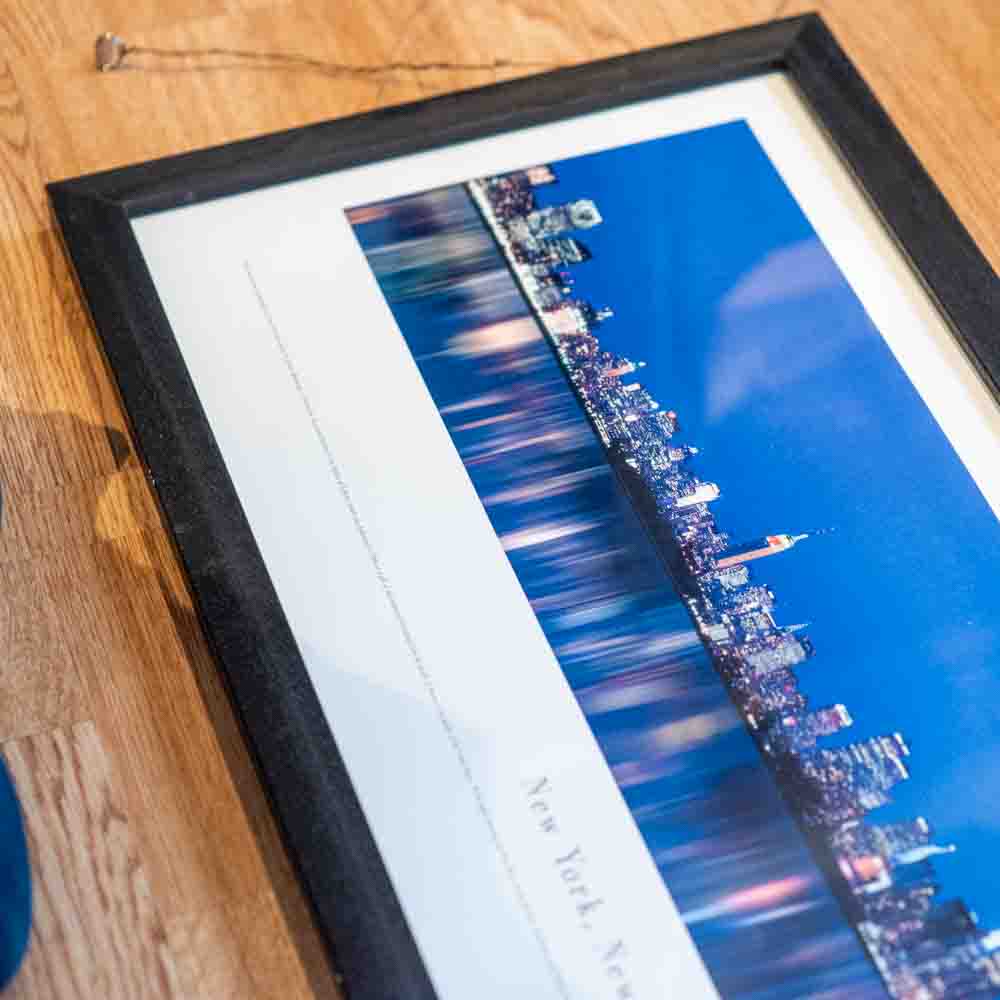 Acrylic Sheet Specifications
Extruded Acrylic
| | |
| --- | --- |
| Material | Extruded Acrylic |
| Finish | Clear |
| Available Thicknesses | 2mm, 3mm |
| Maximum Sheet Size | 3050mm x 2030mm |
| Minimum Sheet Size | 100mm x 50mm |
| Light Transmission | >92% |
| Flammability | UK Class 3 Fire Rating |
| Water Absorption | 0.2% |
| Manufacturers Tolerances | +/- 5% |
| Cutting Tolerances | +/- 1mm |
| Service Temperature | -40 to 80̊C |
Frequently Asked Questions
Product Queries
What tolerance do you cut to?
We cut to a tolerance of +/- 1mm. Tighter tolerances can be agreed upon under arrangement.
Can you cut any shape?
We can cut any shape into acrylic or wood.
Do you offer bulk order discounts?
For large orders (multiple boards of material), please head to our trade page for more information on how to enquire about pricing and purchasing.
Delivery and Shipping
Why is my order late?
While we endeavour to ensure your item arrives with the specified time frame, unforeseen delays may occur affecting shipping or manufacturing. In this instance, we will strive to communicate any delays to you, such as through the use of a banner at the top of the page which would provide further details.
Can my delivery and billing address be different?
You can have different addresses for billing and delivery. You can pick different addresses whilst checking out.
Can I collect my order?
You are more than welcome to come and pick your order up from us at no cost to you. You can select this option at the checkout. Our address is Unit 60, Mackley Industrial Estate, Henfield Road, Small Dole, BN5 9XR and collection times are from 9am to 12:30pm and 1pm to 5pm, Monday to Friday
How will I know if my order has been dispatched?
You will receive a confirmation email when you place your order. We will email you again with your invoice when your item has been dispatched from our warehouse. Where possible, this email will include the courier's tracking details.
Will I have to be in all day?
Depending on how your order is being delivered, we may be able to give you a window for delivery via the courier tracking number. If you are unable to be at home for the delivery, our couriers will try to leave your order somewhere safe, or with a neighbour. If you are not going to be in, a clear note on the front door really helps the couriers.
In what condition should my order be delivered?
While all orders are made to a high quality and leave our shipment facility in a protected film, if your order appears to have been damaged in transit, please sign for it as DAMAGED and contact us via info@cutmy.co.uk within 24 hours with a description of the fault, and photographic evidence.
Do you deliver outside of Great Britain?
Currently, we do not provide any deliveries outside of Great Britain.
What is your normal delivery timescale?
Our normal delivery timescale is 3-7 working days. Though, we also provide faster delivery options if required.
Can I pay for faster shipping?
You are able to pay for a faster shipping option. Our timescale can range from 7 working days to Next Day Delivery depending on your requirements. You can select your option at checkout, which will add the calculated costs accordingly. For more details please see our Delivery Policy.
Is there a small order fee?
To allow us to continue to provide a fast and efficient service, we have a minimum order value that varies depending on the size of the order and the courier required to deliver it to you.
Contact and Communications
I have messaged you on social media/commented on your post, but you haven't replied. What should I do?
If you are trying to contact our customer services team, please email us at info@cutmy.co.uk.
I need help on the weekend, can I still reach you?
Unfortunately, we are not open on the weekend. We may be present on social media over the weekend, however, this is not definite. To make sure we support you as quickly as possible please do email us at info@cutmy.co.uk as we will be able to address it when we return on the next business day.
I've tried ringing, why isn't anyone answering my call?
The customer service team answer phone calls throughout the day from 09.00 to 17.00 Monday to Friday and you may experience a wait while we deal with other queries. Please have patience with us, or try later in the day. Alternatively, send us an email at info@cutmy.co.uk
I've emailed you, and no one has replied yet?
We apologise for the wait, however, we respond to emails throughout the day, and may not have gotten to your query yet. As such we ask that you have patience with us as we aim to respond to you as soon as we are available to do so.
Returns and Cancellations
How do I cancel my order?
Unfortunately, due to the goods we provide being customised and made to order, we are unable to cancel or refund any order once it has been processed. For this reason, we ask that you check all orders are correct before placing them.
I've installed it, but am unhappy, can I get a refund?
Once our products are installed, we are unable to accept a return.
My item arrived faultily, how do I get a refund?
While all orders are made to high quality, if your order does arrive faultily, please sign for it as DAMAGED and contact us via info@cutmy.co.uk within 24 hours with a description of the fault, and photographic evidence.
Can I change my order after it's been placed?
Amendments needed after placing your order may have additional charges, so call our customer service team on 01903 389024 for help and assistance.
Delivery Policy
FREE DELIVERY WHEN YOU SPEND £250 OR MORE
All delivery charges include excellent standards of packaging to ensure your order gets to you in great condition.
Economy
Less than 700x700mm or longest side <1300mm
£9.95
Estimated to arrive in 4-5 working days.
Estimated to arrive in 6-8 working days.
Express
Less than 700x700mm or one side <1300mm
£14.95
Estimated to arrive in 3 working days.
Estimated to arrive in 5 working days.
Next Working Day
Less than 700x700mm or one side <1300mm
£29.95
If out of stock, we will contact you to make other arrangements.
Sample Delivery
Estimated to arrive in 7 days.
Samples are generally 100mm x 100mm
Standard Collection
READY FROM 4 WORKING DAYS
Estimated ready from 4 working days
Collect from Unit 60, BN5 9XR
Collect from 9am to 12:30pm and 1pm to 5pm, Mon to Fri.
Express Collection
Ready within 2 working days.
Collection from Unit 60, BN5 9XR.
Collect from 9am to 12:30pm and 1pm to 5pm, Mon to Fri.
For further information on our terms and conditions regarding delivery, please read our Delivery Policy or Terms and Conditions page