Want to add architectural flair and visual interest to your bedroom walls? Wall panelling offers an easy DIY upgrade to make this intimate space warmer, more stylish, and uniquely you without taking on major renovations. With the right wooden panelling design, scale, placement, and finish, you can reflect your personality, disguise flaws, delineate spaces, and complement your existing bedroom furniture and architecture.
Popular Bedroom Wall Panel Styles
From pared-down chic to modern and sleek, bedroom wall panelling styles span the design spectrum:
Why Consider Wall Panelling for Your Bedroom
Beyond just looking sharp, wall panelling comes with advantages that make it a smart choice for bedroom upgrades:
Besides their aesthetic appeal, wooden wall panels can also improve the acoustics of your bedroom
Conceals dings, cracks, uneven textures or other flaws in existing walls
Allows you to incorporate different materials and finishes in one space
Offers soundproofing and insulating qualities
Easier to install than tile, stone, or other wall materials
Can reflect your personal style through material, finish, and configuration
Helps define spaces in open-concept floor plan bedrooms
Bedroom Wall Panelling Installation Tips
We understand the importance of a hassle-free installation process. That's why our wooden bedroom wall panels are designed for easy setup, ensuring that you can enjoy your new decor without delays.
Follow these tips for flawless panelling installation:
Use construction adhesive and finish nails for most DIY projects. Caulk gaps for a seamless look.
Consider hiring contractors for speciality jobs like wainscoting or intricate panelled walls. Their expertise saves headaches.
Properly prepare walls by cleaning, repairing flaws, and applying primer before installing panels. This helps them adhere and avoids showing imperfections.
Arrange panels symmetrically on focal walls for a clean, balanced look. Offset or staggered patterns create casual interest on accent walls.
Limit panels to one feature wall in most bedrooms. Too much panelling can overwhelm a smaller room.
Illuminate dark dramatic walls with ample lighting. Add mirrors to reflect light into shadowy corners.
Distress or whitewash new planks to achieve a timeworn relic look or retain their raw unfinished texture for rustic authenticity.
The possibilities are endless whether you prefer spare Scandinavian minimalism, breezy cottage style, or ornate Victorian elegance. With the right wall panelling design and placement, you can customize your bedroom to become a personalized, inviting sleep sanctuary.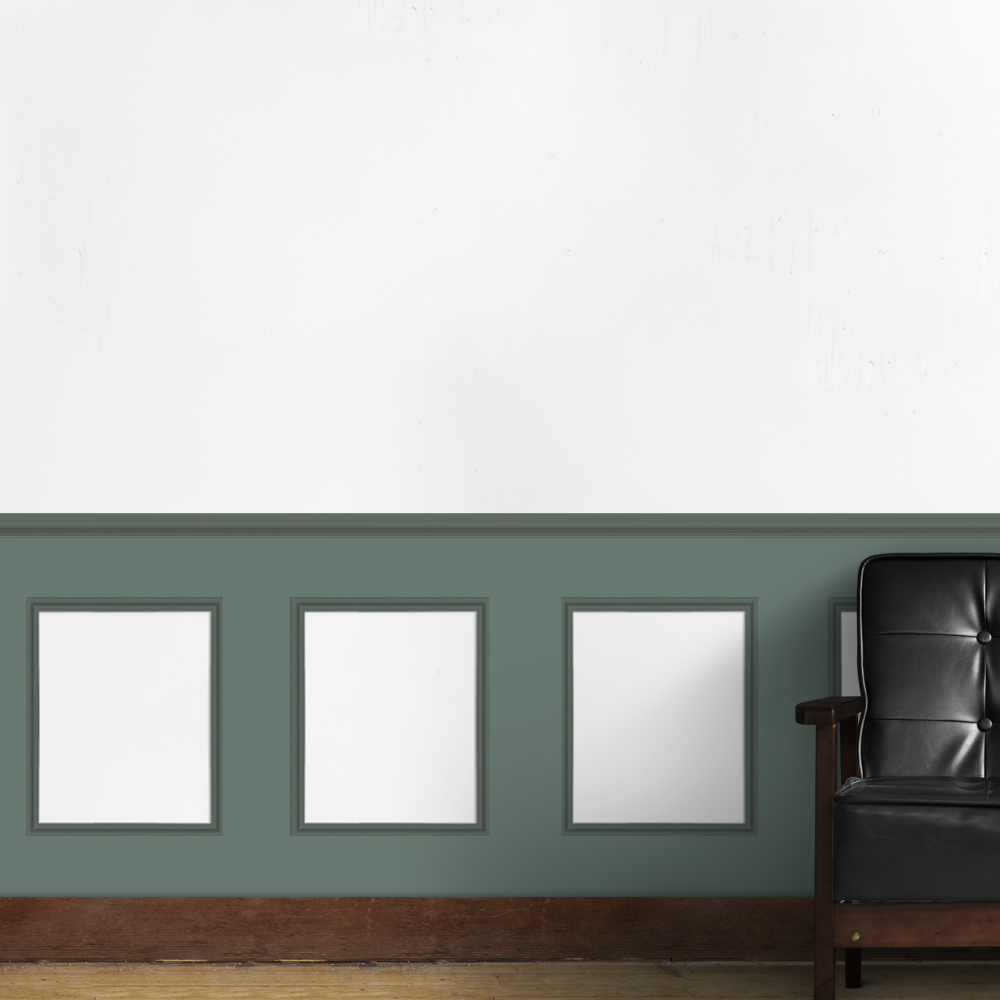 Shop Bedroom Wall Panels
Explore our extensive collection and choose the bedroom wall panels that resonate with your unique style
Buy Now