Your home's hallway is often the first space guests see when they enter your home. While it serves the practical purpose of connecting different rooms, the hallway also presents a great opportunity to add visual interest and showcase your design style. One easy way to upgrade your hallway is through the strategic use of wall panelling.
Wall panelling can completely transform the look and feel of a space. The layered texture adds warmth and dimension to walls that might otherwise feel flat and uninspired. Panelling comes in a wide array of styles, from traditional to modern, so there's an option to suit any aesthetic. Keep reading to discover some of the best wall panelling ideas to elevate your hallway.
Choose a Complementary Style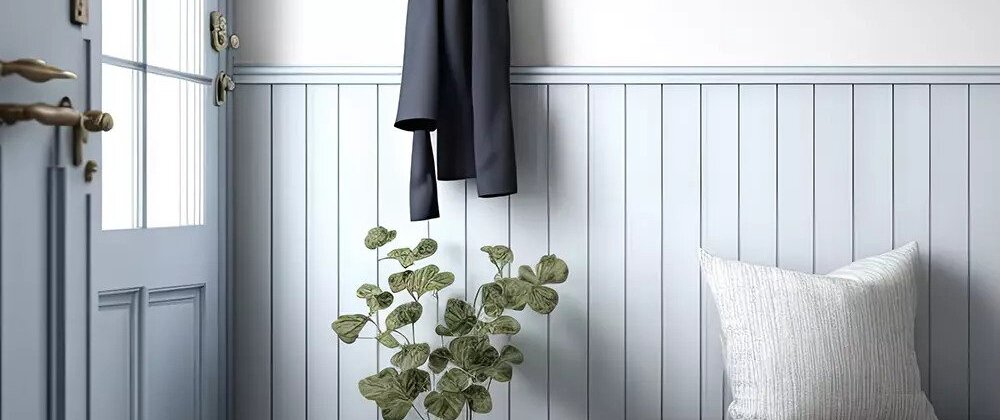 One of the first decisions to make is which style of hallway panelling complements your home's existing design and architecture best. Here are some top options to consider:
Traditional
Traditional panelling often features panels with grooves and trim details. Opt for raised, wainscoting, or tongue-and-groove wall panels for a timeless, classic look. Warm wood tones like maple, oak, and cherry work well for traditional spaces.
Rustic
Rustic panelling adds a laid-back, countryside vibe with reclaimed wood planks in varying widths. The natural knots, cracks and imperfections give rustic panelling loads of character. Unfinished, weathered barn wood adds to the casual effect.
Modern
For contemporary homes, sleek slatted panels in materials like high-gloss laminate, metal, or composite wood introduce appealing texture without ornate details. Modern panelling frequently incorporates clean lines and a minimalist aesthetic.
Eclectic
If your home features an eclectic mix of styles, don't be afraid to have fun and choose a statement panelling option. 3D panels, colourful painted panels, or panels made from unconventional materials like corrugated metal make a bold impact.
Consider the Height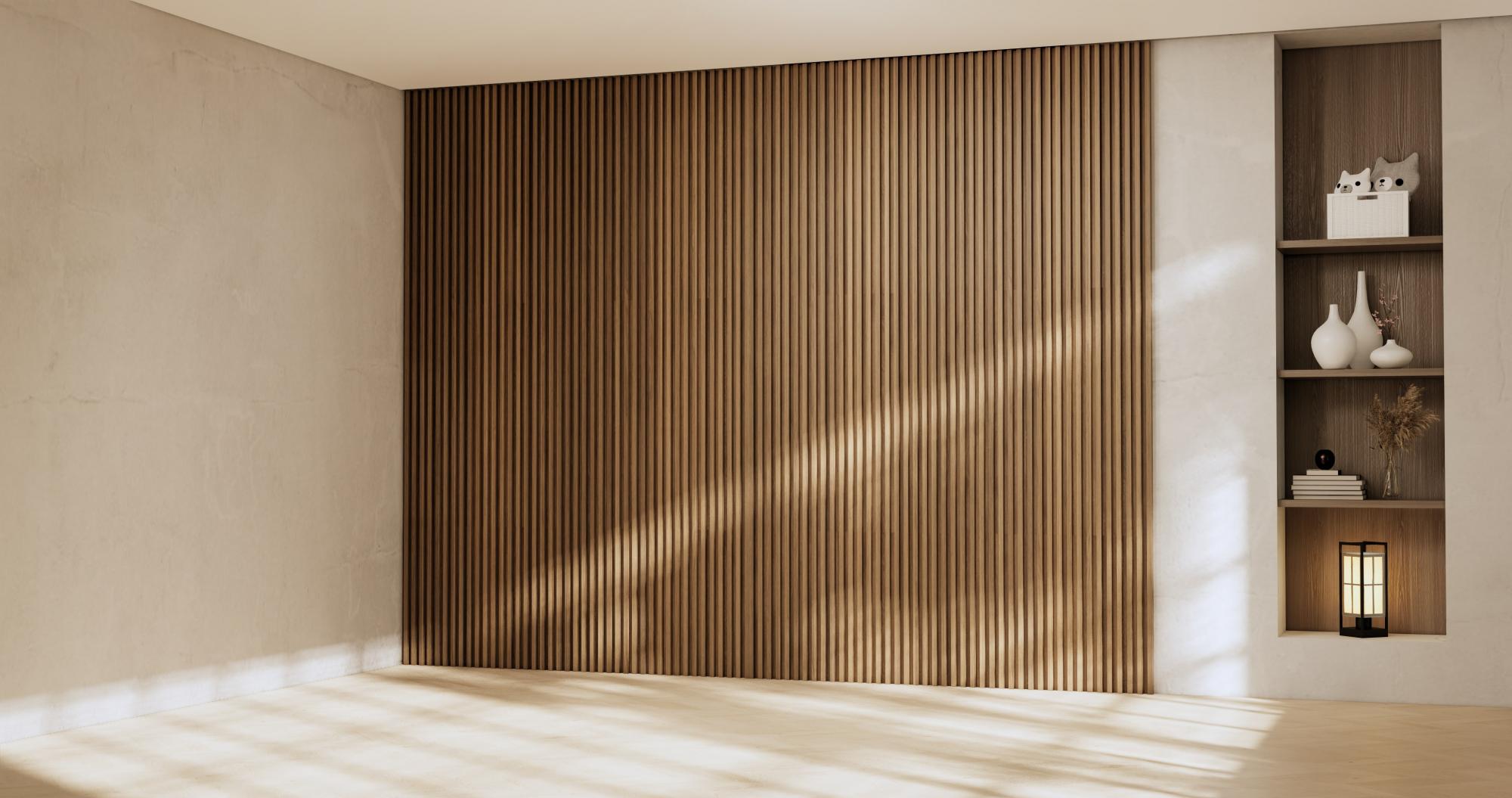 In addition to choosing a style, you'll also need to determine the height of your hallway panelling. Here are some standard options to consider:
Wainscoting: Wainscoting refers to panelling that covers only the lower portion of walls. Typically, wainscoting runs 32-36 inches high. This leaves the upper portion of the walls bare.
Chair rail: For a subtler look, installing panelling up to chair rail height (about 48 inches) divides the wall visually without overwhelming the space.
Full wall: You can also run panelling from floor to ceiling for a seamless, enveloping effect. This works especially well if your goal is to make a narrow hallway feel less cramped.
Select Complementary Colors and Materials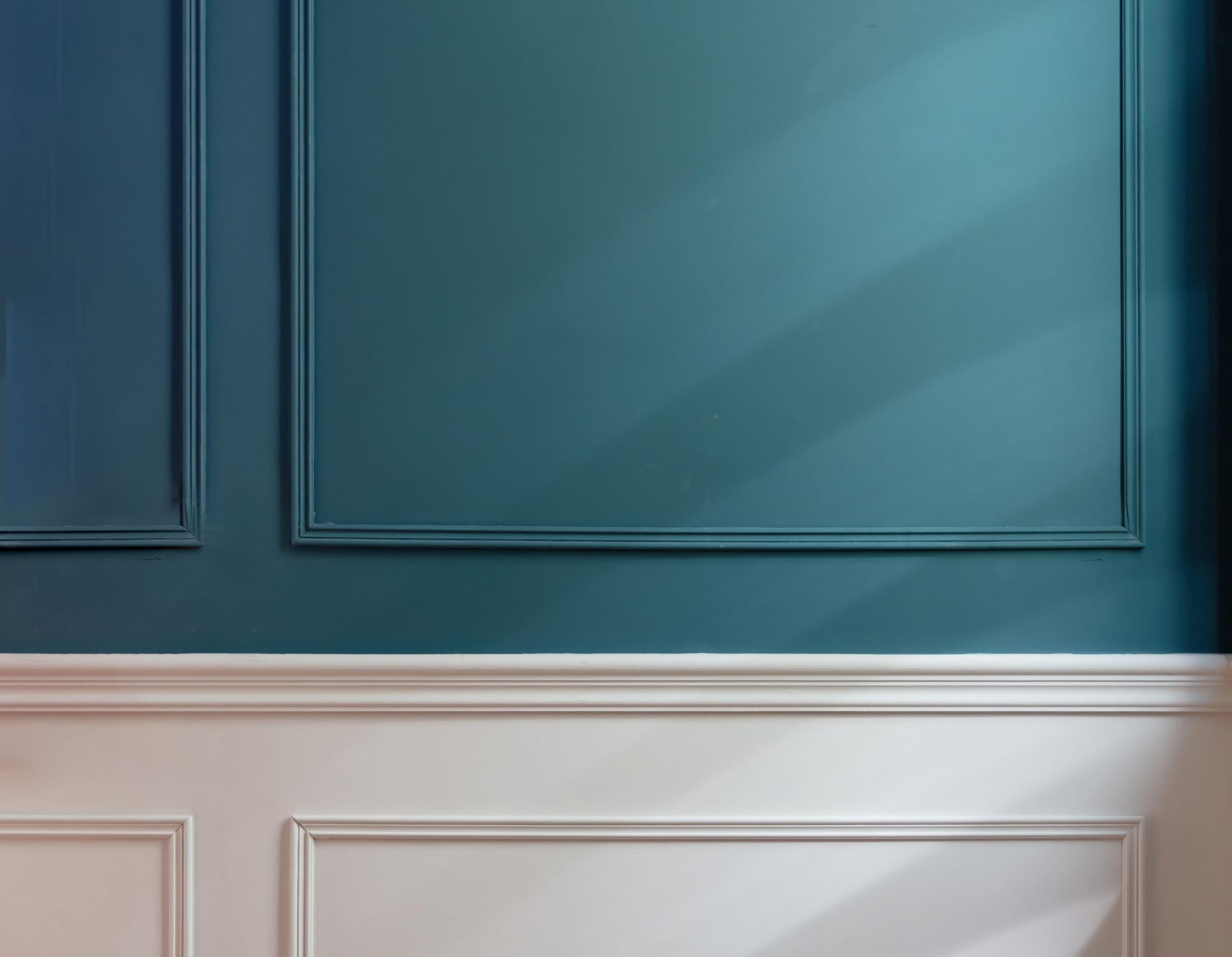 The colours and materials you choose for panelling impact the overall aesthetic dramatically. For traditional spaces, rich wood tones feel right at home. Rustic hallway panelling looks best in natural, unstained woods with visible grains and knots.
Contemporary homes call for sleek, modern panelling materials like metal, high-gloss laminates, or composite woods in neutral tones. Don't be afraid to paint panels in bold, saturated hues if you want an eye-catching accent wall. Just be sure the colour complements your existing palette.
If your home features colourful, patterned wallpaper or textured plaster walls, consider wrapping existing architectural details in panelling rather than replacing them. This creates an eclectic, layered look. Or install panels of a contrasting colour or grain for added interest.
Use Lighting to Highlight Architectural Details
Strategically placed lighting enhances the visual appeal of wall panelling and highlights any ornate trim or architectural details.
For traditional wainscoting, install sconces above chair rail height or layer in accent lighting on dimmers. You can also install subtle lighting around door frames to softly illuminate intricate carvings and mouldings.
Rope lights lining the ceiling above clean-lined contemporary panelling create a warm, ambient glow. Or install recessed lights or track lighting to put a sculptural focus on sleek 3D or metal panels.
Don't Forget the Trim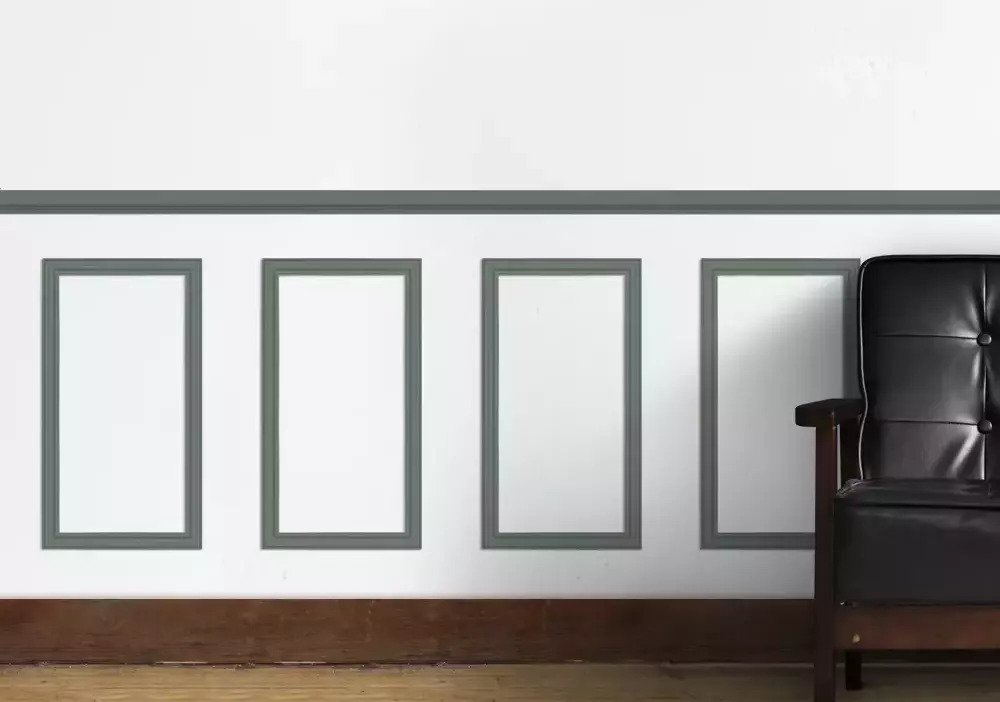 The right trim and accents transform basic wall panels into a true decorative statement. Traditional raised wall panelling often incorporates trim like:
Chair rail: A horizontal trim piece installed at chair rail height. Chair rail can be simple or highly ornate.
Base trim: Horizontal trim where the panels meet the floor adds a polished finish.
Inside corners: Vertical trim where walls meet at inside corners continues panel lines for a seamless look.
End caps: Vertical trim at the top of panels frames edges for a clean, finished appearance.
For a contemporary look, trim the seams between sleek laminate or metal panels with slim battens or moulding in a matching neutral tone. Minimalist wood panels look chic bordered in mitered lengths of wood trim for subtle definition.
Trim accents not only enhance panelling's decorative impact but also pull the whole aesthetic together visually. Don't neglect these important finishing touches!
Add Built-Ins for Functionality
Beyond just sprucing up blank walls, hallway panelling also offers the opportunity to incorporate storage or built-ins for enhanced functionality.
Some ideas for panelling built-ins include:
Shallow open shelving for displaying decorative objects
Enclosed storage closets or cabinetry
Seating benches with panelling on the front and open cubbies underneath
Niches with panelling on three sides for showcasing art or greenery
A desk or console table for dropping keys and mail
Built-ins maximize the utility of the often-underused hallway space. And opting for panelling on the front maintains a cohesive, polished look. For a seamless effect, ensure all built-ins incorporate similar panel sizes and styles.
Don't Overlook the Ceiling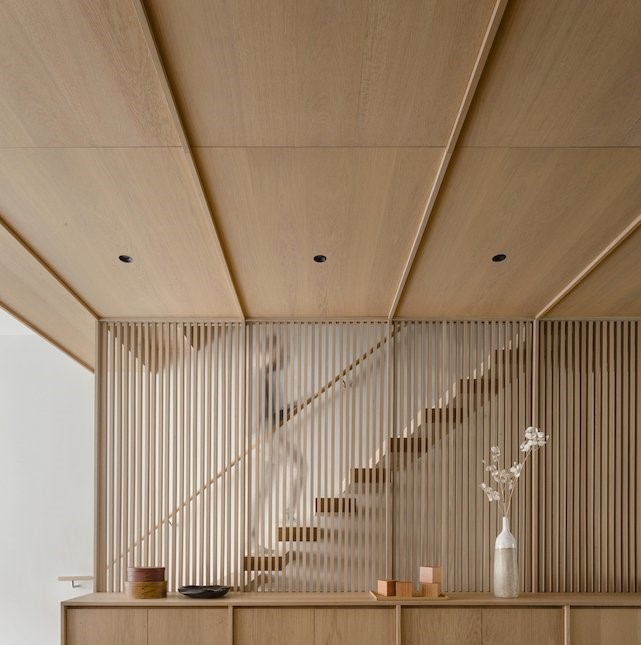 You can take wall panelling to the next level by extending it overhead onto the ceiling too. This enveloping look helps hallways feel less boxy and closed-off.
Full ceiling panelling works especially well if your hallway connects to other panelled spaces like a study, family room, or dining room. Maintaining the same panel style and colour unifies these spaces visually.
Some options for hallway ceiling panelling include:
Tongue-and-groove planks running perpendicular to the wall panels
Coffered square panels that mimic raised wall panels
Tin, copper, or metal panels for an industrial look
Beadboard panels for a cottage-chic vibe
Painting ceiling panels in a lighter tone than the walls prevents heaviness or darkness overhead. Painting them in the same colour maximizes the immersive effect.
Just take care not to make the hallway feel too enclosed. Leave some open space where the hallway meets entryways or other adjoining rooms.
Style Your Hallway with Wall Paneling
Hopefully, these wall panelling ideas sparked some inspiration for transforming your own home's hallway!
Panelling provides the perfect opportunity to infuse colour, texture, and character into an often-overlooked space. Just take care to choose complementary styles, materials, colours and trim details tailored to your home's existing aesthetic.
Feeling inspired? Check out our range of wood wall panelling. With the right design choices, you can take your hallway from boring to beautiful.