Knowing just how to decorate and fix your shelves can often seem daunting. Thankfully being able to know how to use the fixing option, and how it works for your room equips you with the mastery to ace adding an extra layer of decoration. You may already know some types too, such as the floating shelf, two-slot shelving, picture or display shelves or traditional alcove shelving.
This guide will show you the differences between our shelving, and how best to use them in your own home.
Floating Shelf
While floating shelving looks like something straight out of Harry Potter with its gravity-defying nature, they are becoming a rising popular option giving a modern spacious look to a room deceiving the eye with the blank space beneath the shelf.
It is worth noting that floating shelves are meant to be used for light items, such as ornaments or books, and are not an appropriate shelving option for tools, or heavy items. They can generally withhold a weight of between 15 to 25 kilograms.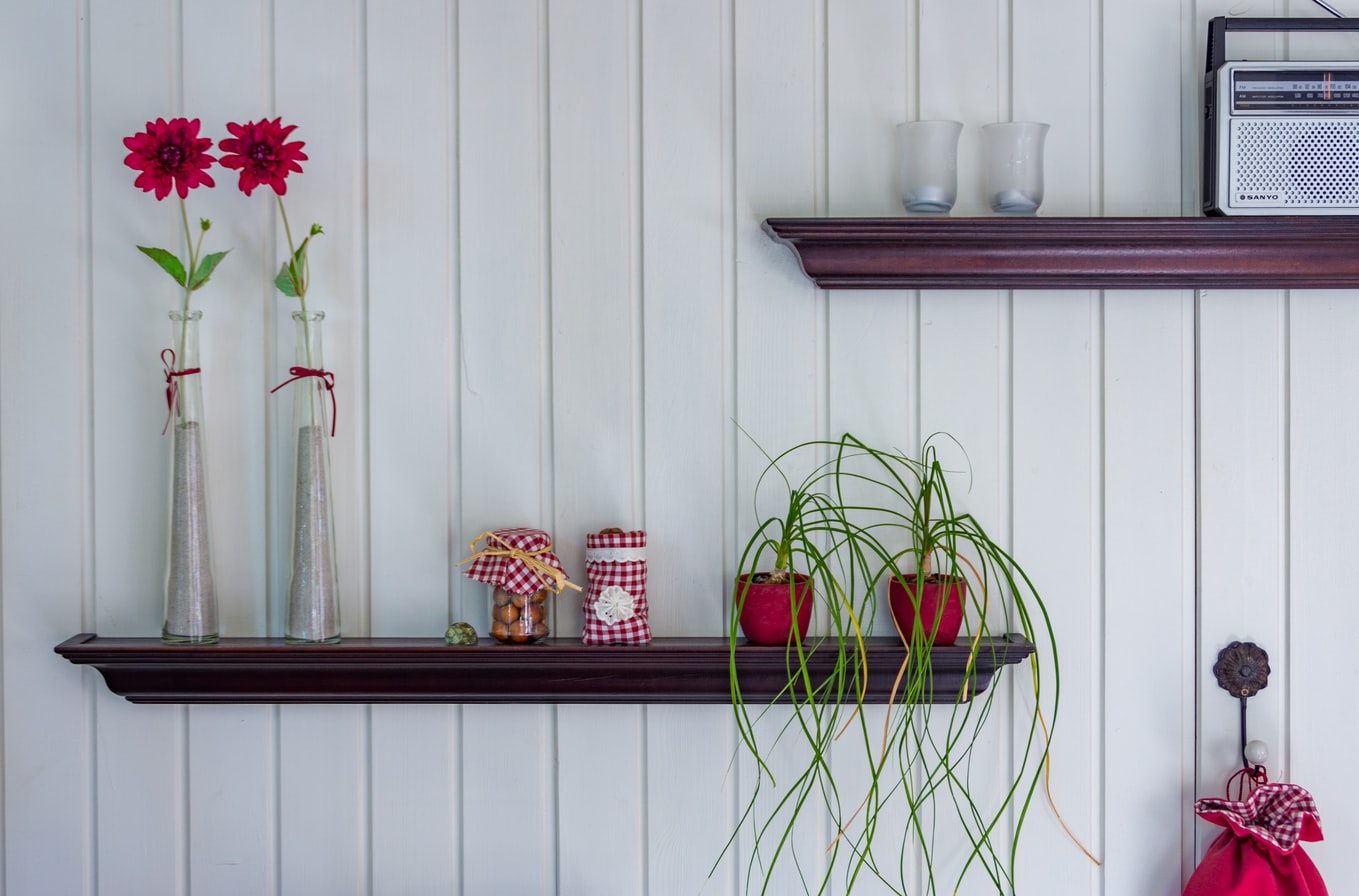 Two-Slot Shelving
If you've ever looked at the back of shelves in a shop you most definitely will have come across this type of shelving fitting. Named after their two slotted upright bars, brackets are placed inside with a weight-bearing load placed on them and provide great support even when space is limited.
Additionally, shelves can be easily taken down or changed in height with ease, as the only element that gets fixed to the wall is the upright bar itself, making them ideal for those who enjoy the idea of changing their design regularly. These shelves are also great to contrast with a natural feel, with the metallic bars adding a different texture to a room.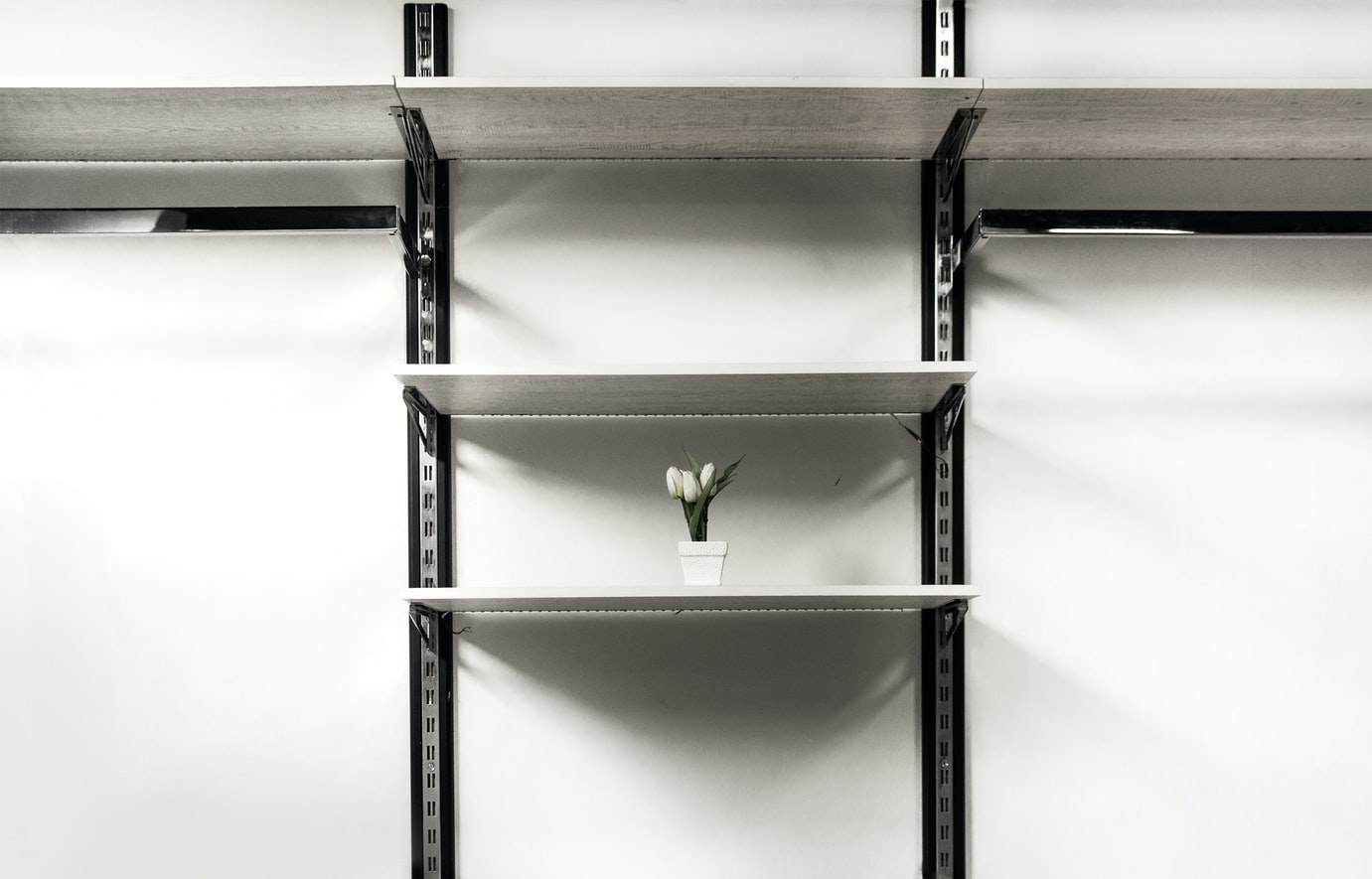 Picture Display Shelving
Lipped slightly at the front of the shelf, this variation of the floating shelf allows for a decorated shelf for artwork, flowers or framed pictures. Often seen as a functional alternative to directly hanging artwork, the shelving gives a clean finish and the lip at the front is big enough to prevent anything from falling but small enough to avoid drawing attention.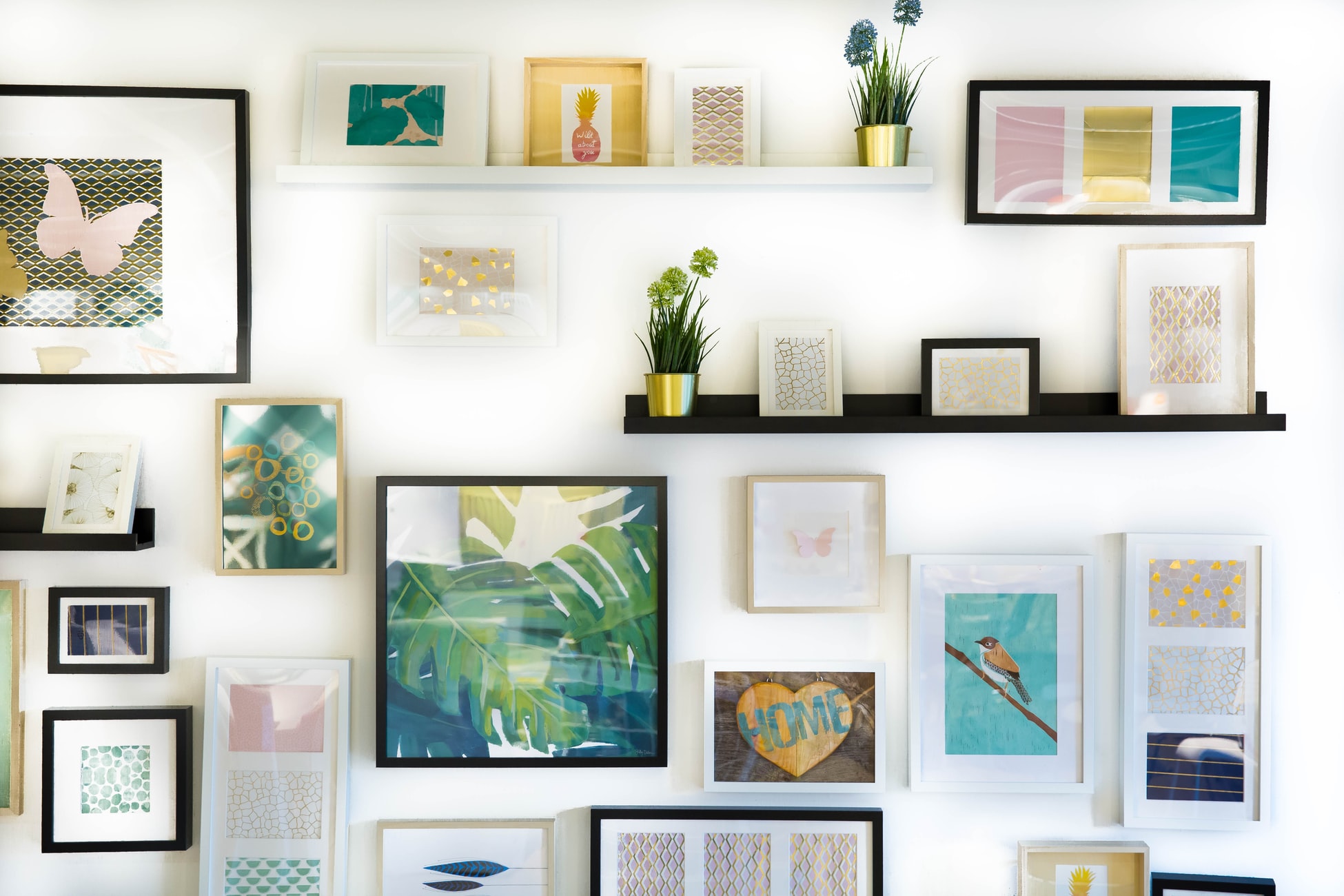 Traditional Shelving
Instinctively when you hear the word shelving your brain associates it with a bracket and screwing it into a wall. There's a reason for that, and this tried and tested option proves exactly why that traditional idea of shelving continues to last as a great alternative.
What adds an extra layer of enjoyment for this type of shelving, is that not only can it be used in tight areas, such as alcoves, but details can be added by altering the size of the brackets to create the desired effect. One of the most popular of these is the versatile scaffold bracket. It is worth noting that changing the size of the bracket will impact its weight-bearing capacity.
If you're wondering how best to put up some traditional shelving, check out our guide on how to do it yourself!