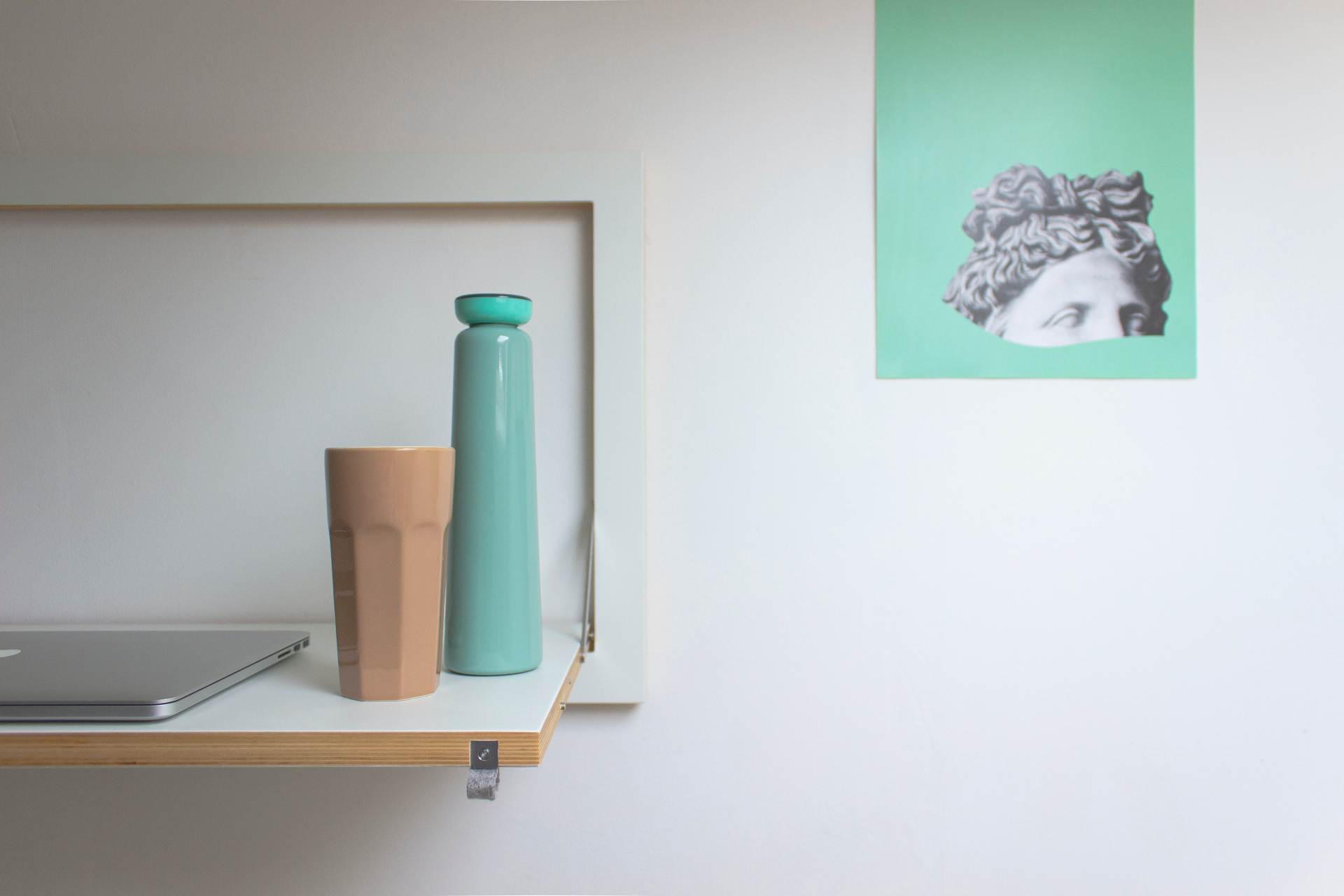 Decorating that awkward bit of space in a room is often a tricky task, especially if it is otherwise used for storage. Often the solution is a lot easier than you would expect. Shelving. Specifically, plywood shelving.
You may have seen them already in artisan coffee shops, or on social media as an aesthetic way of adding storage options, or decorative depth to a wall. However, plywood shelving is an achievable DIY task regardless of previous experience, so you can recreate that bougie look at home yourself!
With a little know-how and planning, throwing up some plywood shelving is doable in the afternoon, day or weekend, and once installed, can either be left unfinished or customised to suit your design aesthetic.
This guide will walk you through the process of installing plywood shelving by yourself (or with a friend) without the need for a builder or overwhelming power tools.
Preparation
Measure the wall and create a scale to translate this onto paper (ie. 10cm on the wall becomes 1cm when drawn on paper).

Sketch a layout of your shelving design onto paper - don't forget to include vertical shelving, while this may not be practical for storage, it aids the eye and helps draw attention to key elements of focus points in your design.

Use masking tape to mark it out on the wall, measuring the tape equal to the scaled-up dimensions.

Once happy, write down the dimensions of all lengths of wood you require.
Ordering
Choose your plywood from our selection: Birch; Marine; Hardwood; Softwood - if you're unsure what works best for you, read the Applications section at the bottom of the page

Select your required thickness of plywood - we recommend anything above 9mm to provide strength

Customise the height and width of your sheet using your measurements - height is the length of your shelf, and width is the depth away from the wall

Order the required quantity

Sit back and wait for your plywood to arrive
Construction
You Will Need
Shelf Brackets

- choose from our range of scaffold, floating and pipe brackets

Screws

Wall Plug

Drill

Drill bit with a similar diameter to the screw cylinder

Spirit level

Measuring tape

Sandpaper

Wood primer (Optional)

Choice of paint colour (Optional)
Steps For Installation
Sand the edges of the plywood sheet. Begin with a rough grain, and slowly work down to a fine grit until the edges are smooth and splinter-free.

(Optional) Prime your plywood, then paint. You may need a couple of coats of primer and paint before they are ready to install.

Layout the plywood panels on the floor and mark where the brackets need to be positioned on the panels with a pencil - if you wish not to use brackets, check out our guide for alternative fixing options

Drill pilot holes into the panels on the bracket marks, using the drill bit appropriately sized for the screw

Screw brackets into place on the wood

Following the instructions on the wall plug packaging, install wall plugs into the wall where the screws will go

Screw screws into your wall plug, aligning the screws with the holes of the brackets to secure the shelving into place
Things To Note
Remember, when it comes to decorating less can be more! Once installed, your made-to-measure shelves will be covered with your decorations, so remember not to pack them too close together

Plywood can easily be varnished or painted to suit your aesthetic

Please be aware that once any alterations have been made to your plywood after it has been delivered to you, we are not liable for any returns. Please see our

Terms and Conditions

for more details.
Applications of Woods
Birch - Often chosen for their aesthetic properties, birch plywood is the common option for furniture indoors. Typically used by a specific Swedish furniture manufacturer it is a good option for those with a set plan on their room design
Marine - While marine plywood may lack in the aesthetic department, it is versatile for use in areas where moisture may exist more than normal, such as under the stairs or in a bathroom cupboard. Marine plywood is designed to withstand environments without losing structural integrity.
Hardwood - If you intend on your shelves being heavy bearing, we recommend using hardwood ply as it is greatly resistant to warping, bending or wearing. Ideal for use in sheds, or garages, or as a bookshelf option.
Softwood - A rougher grade, our softwood plywood is not suitable for use where aesthetics matter as it is often quite rough to work with, as well as being susceptible to warp or go wavy. This makes an ideal option for using in sheds or garages where you will not intend to finish the wood.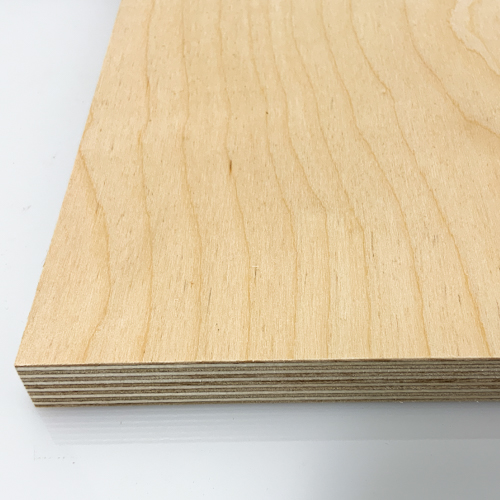 Shop Plywood For Your Shelves
Now you know how to, why not get on and do it! We have a range of thicknesses to choose from and can cut plywood to any size you desire.
Buy Now