Garden Summer Party Preparation
With warm weather on the way, it can mean only one thing! Time to dust off the BBQ and the deck chairs and prepare for a gorgeous bank holiday with a fantastic spring garden bonanza.
Previously we spoke about the wonders of preparing your garden as to whether you fancy a barbecue, a picnic, or a gathering around a fire pit, making sure your garden matches your desired feel and hosting style is the priority. In that, we discussed the value of preparing your greenhouse for the upcoming season so that you could start growing for the warmer weather. Fear not though, as we will take you through everything you'll need to host the perfect COVID-safe garden event ready for the bank holiday weekends.
Spring Cleaning
When we can have a maximum of six people in the garden it certainly saves us a job in searching the house for enough chairs to seat the entire village. Despite this, once you have six chairs, or at very least a blanket, it's then the matter of turning the attention to the lawn. If your chairs are a little worn and on their last leg (pun not intended), strong support made from plywood can often make for a good inexpensive way of fixing it up.
Giving your lawn a mow weekly is a good habit for when the summer heat becomes the new normal for our post-COVID lives, so why not start now and trim any unkempt areas. If you find that your lawn is sprawling out beyond its perimeter, perhaps consider investing in some sturdy lawn edging to round off the area. By creating a perimeter not only do you frame your garden but it also provides a great visual idea of how much space you will have for your guests.
Depending on your colour palette, lawn edging can make a creative way of manipulating light, and complimenting the saturated greens of the lawn. For instance, if your lawn is placed around a vibrant plant feature or art piece, making the edging colour match will allow the eye to more naturally gravitate to what you want to feature.
Lawn Edging
Adding some texture and definition to your garden lawn has never been easier! Discover our new lawn edging to add some style to your green spaces.
Buy Now
Preparation
Making the day go smoothly is no easy feat, but it certainly helps to be prepared. This could be from getting the food ready, or by laying the table depending on how long you have to go till the first guests arrive and the drinks begin flowing.
If you're laying a table, what we would suggest is using some form of table protector. A cloth works well, but for the best protection against sticky fingers or knocks and spills an acrylic table top protector is ideal.
Worry not though if you have a table with a parasol as tabletop protectors can easily be adapted and drilled to incorporate a slot for a parasol. If you're looking at doing this yourself, do let us know as we are fully capable of making something bespoke for your table. Plus acrylic of any size and thickness, even the thinner sheets will be able to protect your table from any scratches and dents ideal to maintain a sleek aesthetic.
Additionally, as the gorgeous weather lingers now is the optimal chance to make use of our best renewable resource - the Sun. By growing your food, not only are you ensuring that all of your food is grown sustainably and without chemicals/pesticides (if you choose not to use them), but you get that satisfaction that you grew it yourself that few things compare to.
Transitioning into the summer you will want to move any seedlings from cold frames or seed germinator, and either plant them straight into the soil or nurture them further in a greenhouse if they need heat uncommon for us Brits (ie. tomatoes).
If you find that your greenhouse isn't as warm as you'd want, you can always invest in secondary glazing to aid the heat insulation or switch your windows from glass to acrylic or polycarbonate which has a higher optic percentage and is better at retaining the heat giving your plants the best chance.
Rejuvenation
Now relax. Let the drinks flow, play some music, and enjoy the weather. You've done it, and with these simple steps, you'll be able to enjoy the wonders of the summer all year round. So pour yourself another, you've earned it.
Whether you've decorated your lawn, added protection to your tabletop, or swapped your chipped greenhouse glass windows for clearer, lighter acrylic, your guests will notice and most certainly appreciate the effort.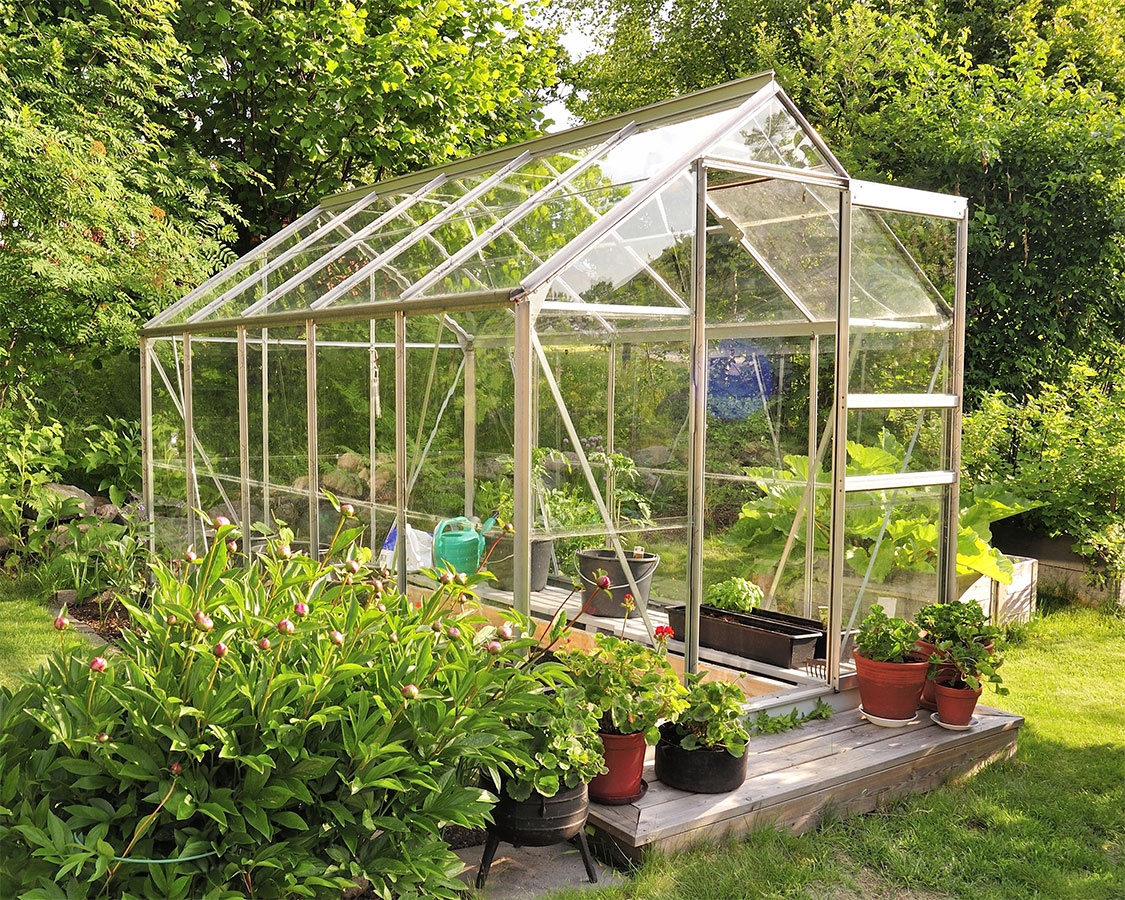 Greenhouse Windows
Bring back the life into your greenhouse this spring. Get stuck in and transform your greenhouse into a hub of growth and life with our window alternatives.
Buy Now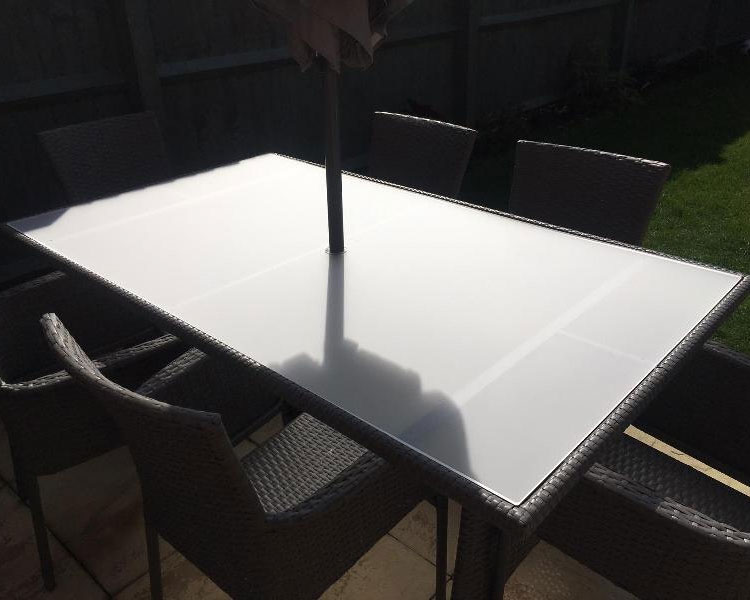 Table Top Protectors
Our replacement acrylic table tops and plastic table top protectors are made form hard wearing, heavy duty cast acrylic which means that not only do you get an incredibly strong, safe table top, it is also light weight, making your table easy and safe to move.
Buy Now