How To Install Replacement Kitchen Doors
Are you tired of the outdated or worn-out appearance of your kitchen cabinets? Replacing kitchen doors can be a cost-effective and transformative solution to revamp your kitchen's aesthetic. By changing your kitchen cabinet doors, you can give your entire space a fresh, modern look without the need for a full-scale renovation. In this DIY guide, we will walk you through the process of replacing kitchen doors step by step, helping you achieve a stylish and personalized kitchen that suits your taste and budget. Whether you're an experienced DIY enthusiast or a novice looking to tackle a home improvement project, read on to discover the essential tips and techniques for successfully installing new kitchen cabinet doors.
What You Will Need
Measuring tape or ruler
Screwdriver or drill
Hinges (pre-installed on your original cabinet)
If you haven't asked for us to pre-drill your hinge holes you will need a drill and Forstner 35mm drillbit
Step 1: Prepare your area
Cover the floor with a dust sheet to avoid getting a mess on your floor. Make sure you have enough space to work comfortably.
Step 2: Remove the old doors
Start by opening the cupboard fully and locating the hinges which connect the doors to the cabinet frame. There are typically two to three hinges on an average kitchen door. Using either a screwdriver or a drill, unscrew the screws which are securing the hinges to the cabinet frame. Carefully remove the old doors by pushing backwards on them so that the hinges pop out and then set the doors to the side to dispose of as you wish. Make sure to leave the original mounting plate attached to the cabinet.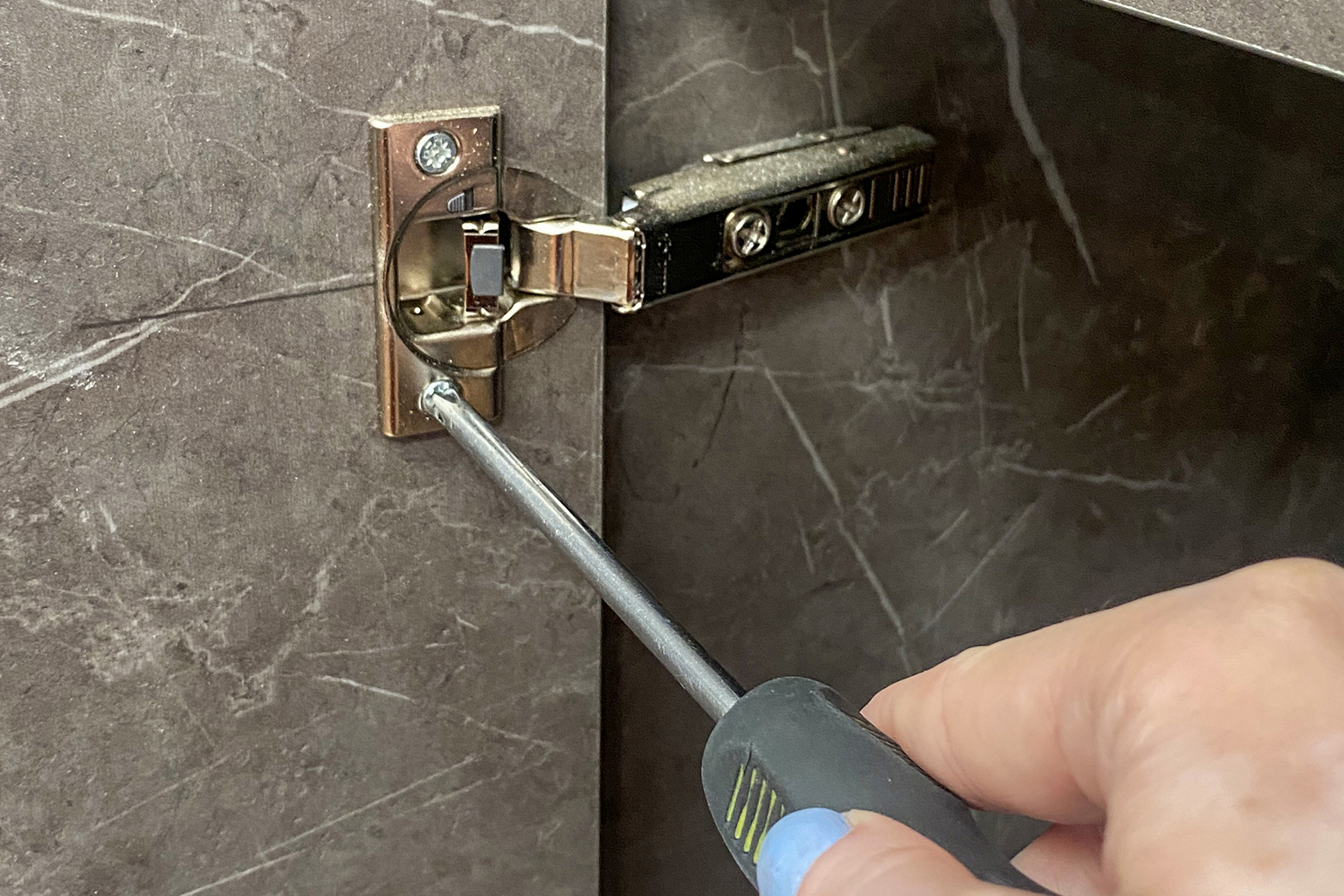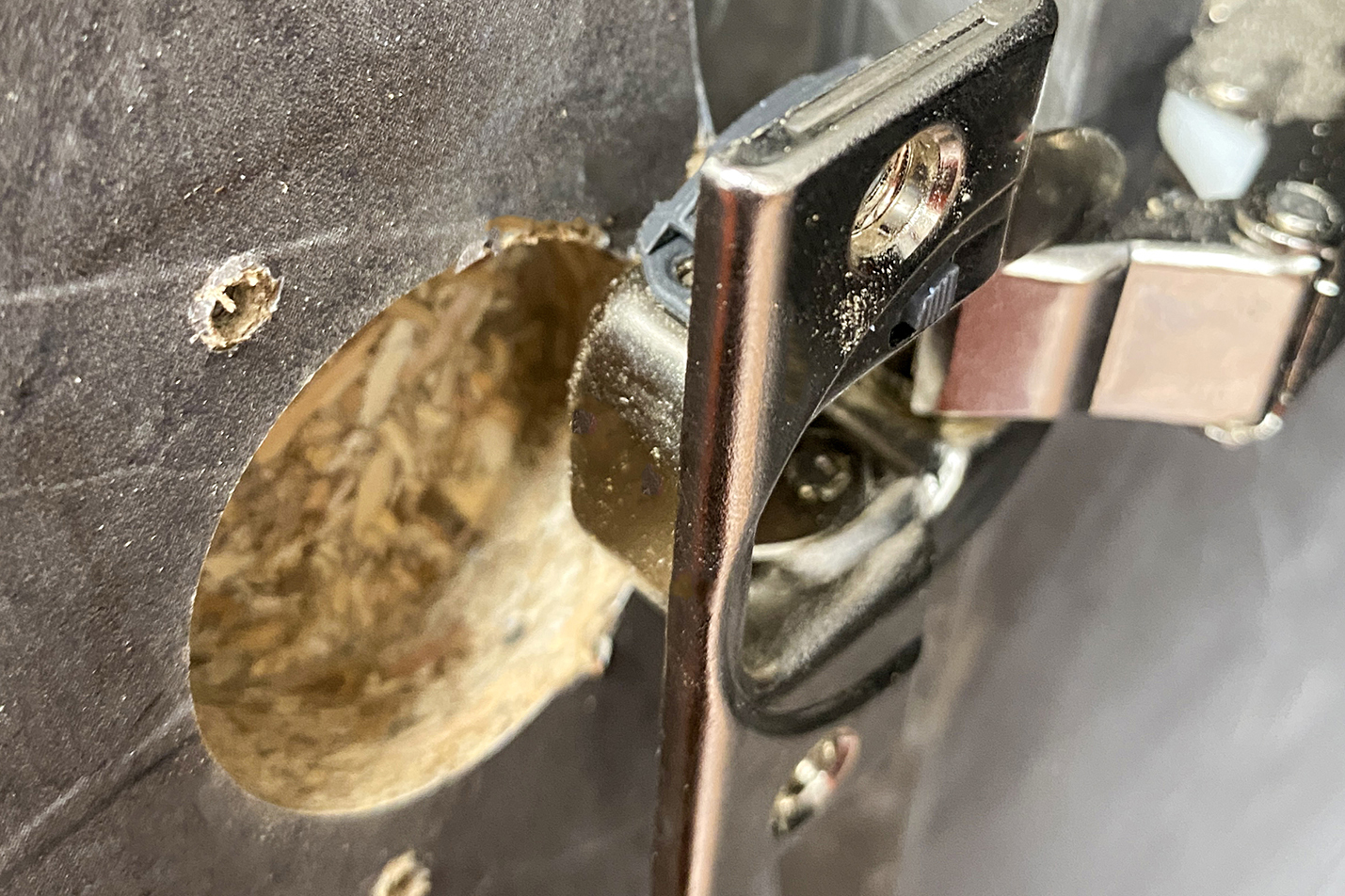 Step 3: Drill your hinge holes. If you have opted for us to pre-drill your hinge holes, skip to step 4
Otherwise, you will need to measure and drill hinge holes yourself. Take a look at our handy guide on how to measure for hinge holes if you need help with this. You will need to mark with a pencil on your new kitchen door where the centre of your hinge will go. Standard hinge holes tend to be 35mm in diameter and around 10-12.5mm deep. You will need a Forstner 35mm drillbit in which you could mark a line at 10mm on the drillbit so that you know when to stop drilling downwards. Drill the hole where you have marked on your board, and remove any excess wood chips from it when you are done. Put the hinge inside the hole to see if it fits flush with the surface of the board. Repeat this process for each hinge hole.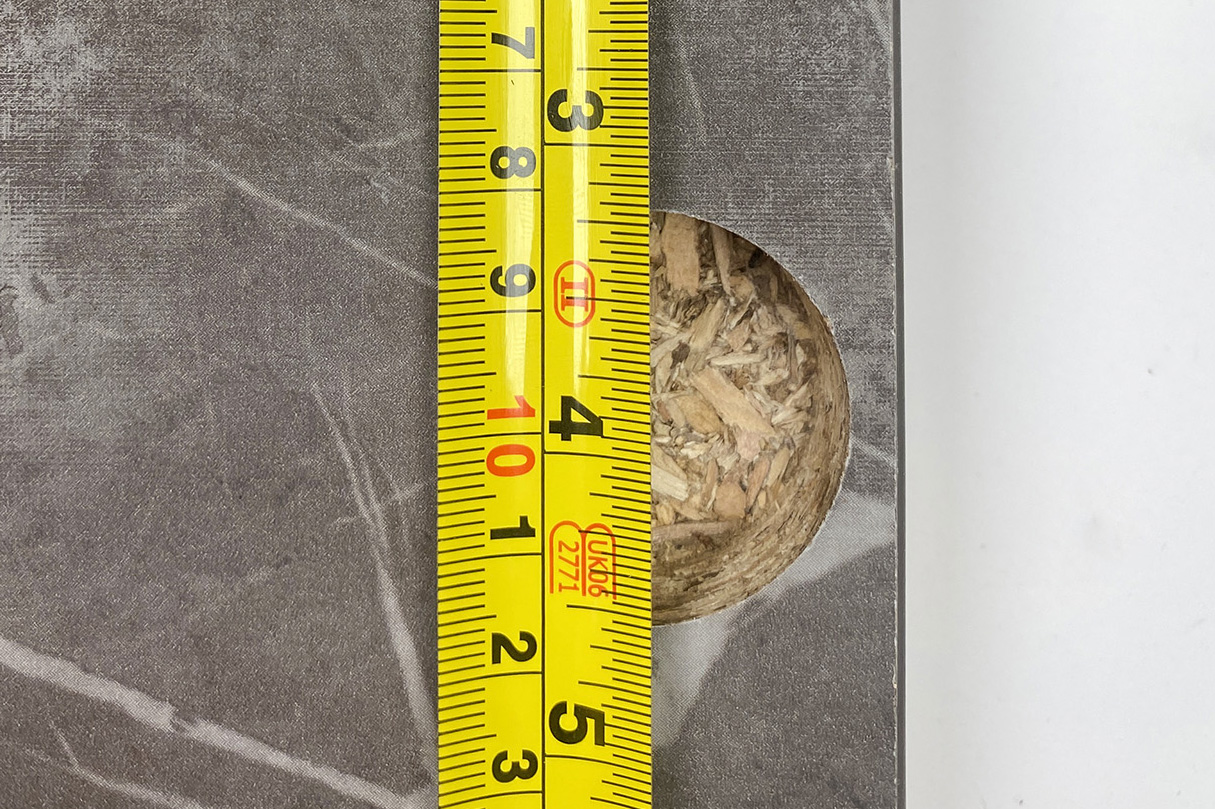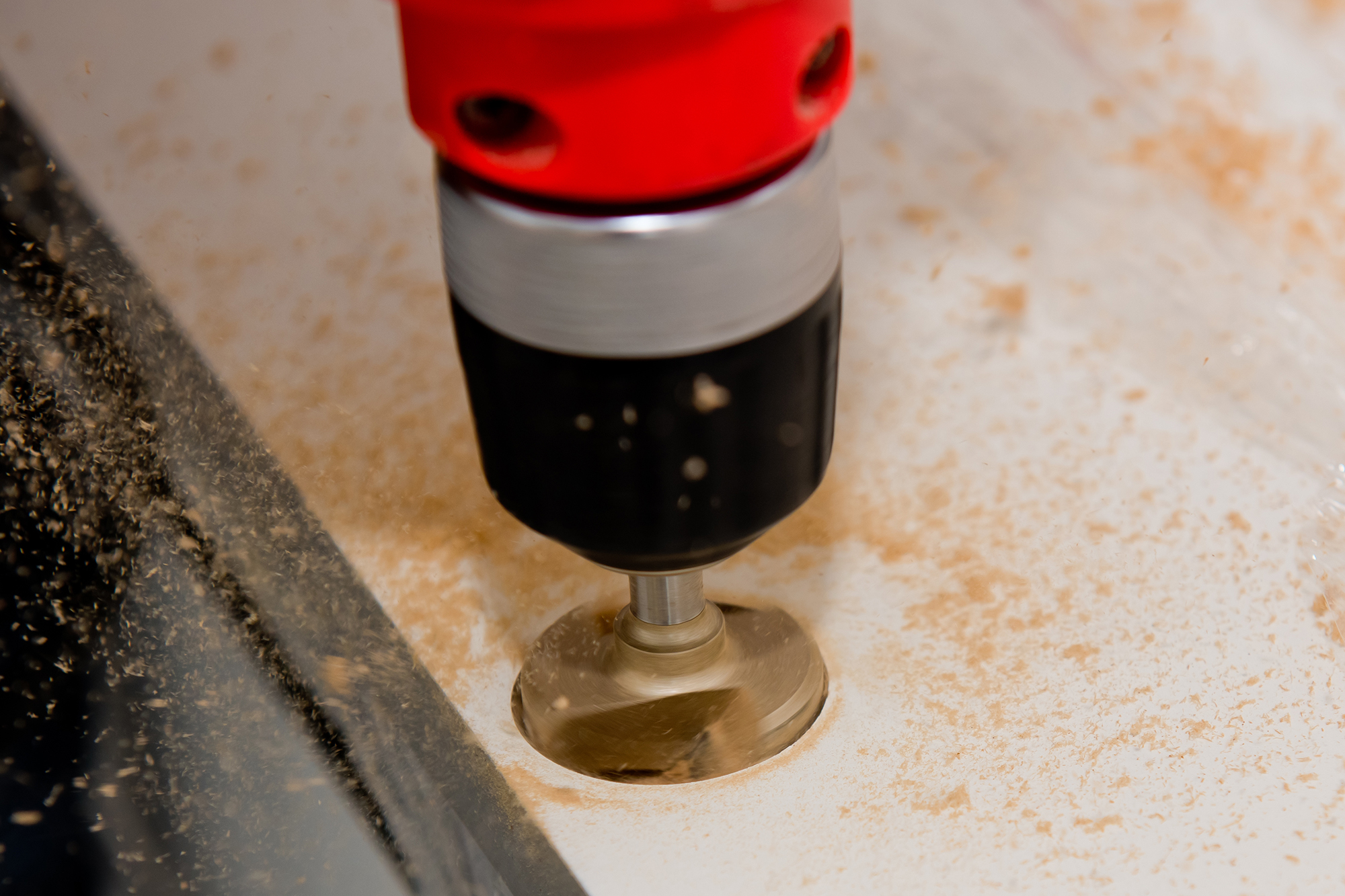 Step 4: Attach the new doors
Hold one of the new doors up to the cabinet frame, aligning the hinges with the corresponding hinge plates on the frame with the hinge holes on your new kitchen door. With the help of someone else, carefully position the door and insert the hinge into the hole.
Step 5: Make sure your doors are aligned
Most standard hinges have 2 moveable screws that you can use for adjustment. You may want to use these to realign the door to sit flush. Ensuring that your door is level and properly aligned with the rest of your doors, you can now secure the hinges to the door with screws using either a screwdriver or drill.
Step 6: Repeat for the rest of your doors
Open and close your doors to make sure they open and shut properly. Repeat these steps for the remaining doors until your replacement kitchen doors are all installed and then enjoy your beautifully transformed kitchen!
If you would like a physical version of these instructions, here is a PDF file for you to print them out at home.
Kitchen Door Instruction Manual PDF